BY SEÁN P. FEENY
NEXT week world-renowned Irish comedian Tommy Tiernan makes a very welcome return for his third ever World Tour Of Donegal. This will be Tommy's second time visiting the county of his birth this year. During the summer, on his World Tour Of The Islands, he visited Arranmore and Tory on his eight-date tour.
He said: "The two islands were very different. Arranmore is 'three feet' from the mainland and they were really friendly, but I was surprised at the real island mentality that exists there, despite the island being so close to the mainland. All the islands we did, from Cork to Tory, we got the same talk 'What do you think of our island', 'We're very proud of it….Ah sure you couldn't live here'.
"Tory is one of the strangest places I have ever been to in my life. Even from a distance it looks like a foreboding. It has a very friendly place, but physically strange.
"There is village on the east end of the island and one on the west and there's people from the one village that have never been to the other and would say things like 'the musicians fro that side of the island are crap.
"I was even surprised to find out that Tory has joyriders; they would race past you on the straight road honking and then be mortified when they had to reverse back past you.
"There is something very peculiar about the place, there is a great wildness to it and the sessions are great with beautiful set dancing.
"I've been on prettier islands, such as Inisheer which is one of my favourites, but of all the islands we visited, Tory has stayed with us the longest."
Although Tommy likes touring different countries, he gets excited about Irish tours the most. "It's fine going from city to city in Australia or Canada, but I get excited about going to places like Gortahork and Carndonagh; rural touring is more inspiring."
Tommy did his first World Tour of Donegal four years ago. "We did the Highlands Hotel in Glenties on the first two tours and the drop-off from the first year to the second was incredible, from 400 to around 130, and it was sadly all down to emigration.
"But we still enjoyed one of the best music sessions of our lives. There are seven sisters there and six of them are musicians, it was phenomenal.
"The expectations are always the same, but I still look forward to every tour of Donegal. Two years is a long enough gap for me to be excited about returning to Buncrana or Letterkenny.
"I was born in Carndonagh and lived there until I was 3, so there is some kind of old imprint of Donegal in me that I really love being there," he said.
Even his touring crew is made up of Donegal men, Carndonagh native Pearse Doherty of Saw Doctors fame and Derek Murray (The Stunning) from Mountcharles, while Tommy's son and 'apprentice', Dylan (20), also tours with him.
Tommy will be doing is very first European tour in March visiting countries such as Latvia, Germany, The Netherlands, France, Italy and others.
"The improv might be perfect for those 150-seater venues as these will be shows for English-speaking Europeans rather than a large room of people in Carndonagh expecting a big show."
The Galway-based comedian has just returned from a tour of Australia where he performed mainly for young exiles.
"It was the height of craic, they were going mad in Perth. These are young men who are working in the mines for three straight weeks and then doing more damage in one week than they would normally during that length of time.
"It was a real please to perform for them and I think it feels important to both of us, I love to make contact with them and they get a bit of home.
"It will be good to get thrown into the unknown now in Europe. The roar of applause you get from the audience in Sydney or Perth was phenomenal, it won't be the same in Antwerp."
Tommy has been doing a lot of improv recently, inspired by the pianist Keith Jarrett and his philosophy of not getting ready to be ready for an improvisational performance.
If you are free at lunchtime on Wednesday and happen to be in Galway, be sure to call into the King's Head where Tommy performs his improv show on a weekly basis. Admission is €10 and this goes to support a charity close to Tommy's heart, Galway Simon Community.
While Tommy is currently writing a book, Stray Sod – Stand Up and Travels, his main passion is still the stage and this is your chance to see him up-close in Donegal.
Tommy Tiernan's World Tour of Donegal begins next Thursday, December 5, at An Grianán Theatre, Letterkenny. For full list of tour dates and venues log onto www.tommytiernan.com
Posted: 12:30 pm November 29, 2013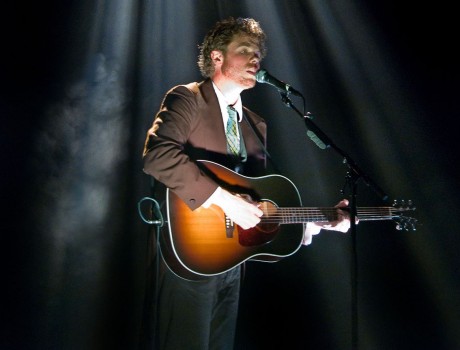 IT'S a big week at The Balor Arts Centre, Ballybofey as the venue hosts two of the biggest names...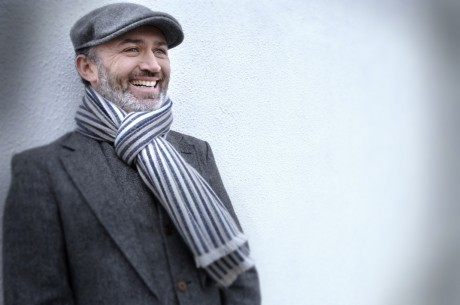 IRISH comedian Tommy Tiernan will officially switch on the Christmas lights at a special ceremony in Bundoran on Saturday,...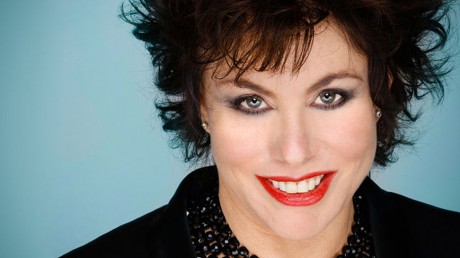 AN Grianán Theatre, Letterkenny, has just announced an incredible line-up of top comedians who will appear in the Cathedral...