BY CHRIS MCNULTY
A MOTION on the possible return to a winter season next Wednesday night is expected to become a debate about the very future of the Ulster Senior League.
The future of the nine-team League hangs in the balance with three clubs strongly opposed to a winter return confirming that they will be considering their positions if the motion, which has been put forward by the Executive Committee, is passed at an Extraordinary General Meeting of League members.
Derry City have said that they will withdraw from the USL if it reverts to playing during the winter months, while 2013 double winners Cockhill Celtic and Finn Harps have indicated that they will also consider that action.
The motion proposes that the USL play a short transition season from January-May 2014 before the move back to a winter season of August-May would be completed.
The topic has been burning ever since a controversial casting vote in 2007 by then League Chairman Eamon McConigley threw the doors to summer football open.
Clubs have remained divided on the topic since, but this year it reached fever pitch with some clubs struggling to fulfill fixtures at the season's end because of the deluge of transfers back to the local junior leagues, who play a winter season.
The motion needs a two thirds majority to get passed. With the nine clubs joined by the seven-man Executive, there are sixteen eligible votes, meaning that eleven votes will be needed to bring about the change.
Previously the Executive said it would abstain from any such vote, but the committee will meet earlier in the week to discuss its options.
League and Cup winning manager Donal O'Brien said that it would be 'lunacy' to return to winter football. "We wouldn't be for a change at all," he said. "Summer football has better pitches, a better standard and I think it would be lunacy to move away from it. We won the Interprovincials
continued on page 68
recently so the standard of football here, clearly, is good."
A statement issued by his club, Cockhill Celtic, on Wednesday supported the manager's view.
"We, Cockhill Celtic FC, as a club would favour summer football for the USL and feel that it would only be a step back to move to winter football," it read.
The statement added: "We would seriously have to look at our options should the USL move back to winter football."
The two clubs whose senior teams play in the League of Ireland – Derry City and Finn Harps – have both expressed a desire to retain the summer season.
A strawpoll conducted by this newspaper this week indicated that Derry, Harps, Cockhill and Swilly Rovers are all in favour of summer football, while Fanad United, Bonagee United and Letterkenny Rovers will vote for the motion to change the seasons.
Derry City manager Eddie Seydak said that his club would 'seriously consider' their position if the motion is passed.
"I couldn't see us going for it. Playing a winter season wouldn't be an awful lot of good to us," he said.
"The Ulster Senior League has served us well over the last couple of years and we have brought through a few young players from the Ulster Senior League into our first team. We have been using the Ulster Senior League as a reserve team, so if it wasn't running in sync with the first team season it wouldn't be any use to us."
Paddy Foy, Finn Harps' USL manager spoke on a similar theme.
"If the two seasons weren't running alongside each other then we would have to look at it," he said.
"There wouldn't be much sense in having an Ulster Senior League and Under 19 team playing in the one season, especially with the first team playing in the summer season.
"If there is a change, I would say that we'd be out of the equation."
Letterkenny Rovers secretary Eric White says his club have discussed the matter and will be voting for the winter switch.
"In principal we would be in favour of summer football but, in the interests of protecting the integrity of the League, we will be voting for winter football," he said.
"It might take a few years to rebuild the numbers in the League. Whatever chance you have of getting new teams when it's new in August, you have no hope of adding teams now with the summer season being out of sync."
Fanad United and Bonagee United have been consistent voices for winter football all along – and they, too, will vote for the motion.
While the decision of the Executive is crucial, the remaining two clubs – Kildrum Tigers and Drumkeen United – could also hold a key. Both have expressed frustration with the loss of players in the last season and, in principal, are broadly in favour of the motion to revert to winter football, but will examine the discussion at Wednesday's EGM closely before deciding which way their vote will go.
"We probably have to ask ourselves: 'What's best for the League?'" said Drumkeen delegate Tom Bonner.
Posted: 10:30 am November 15, 2013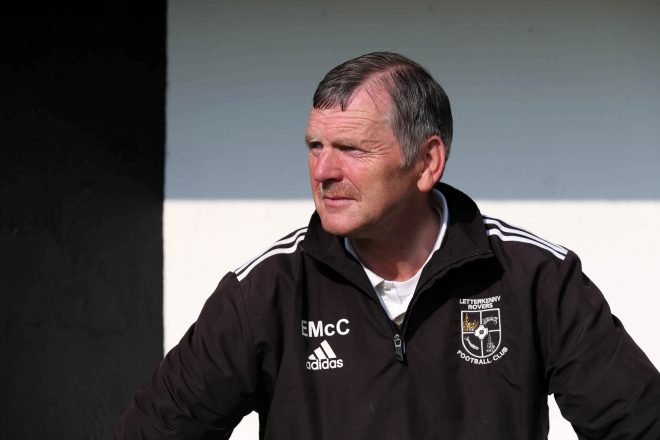 Letterkenny Rovers face Home Farm at Leckview Park on Sunday (kick off 2pm) in the quarter-final of the blue...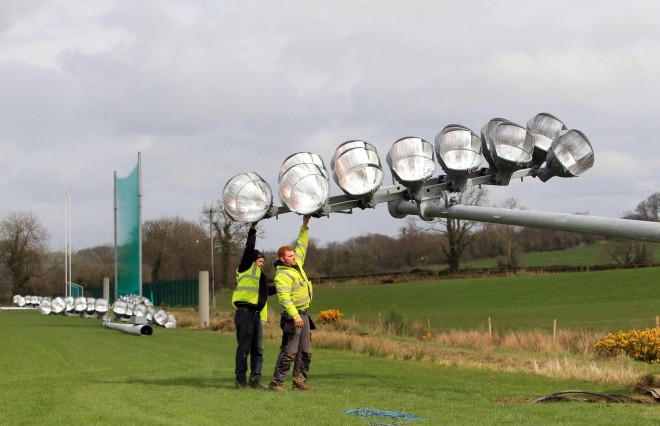 False start for Harps as tonight's game against Drogheda United at United Park is called off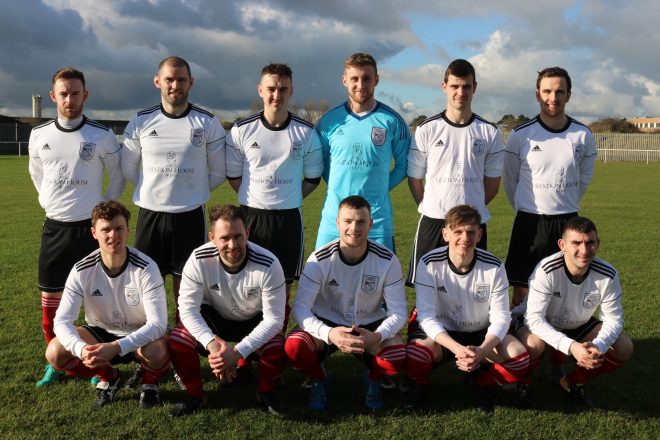 An excellent win for Eamon McConigley's men who no doubt will await this week's quarter final draw with...