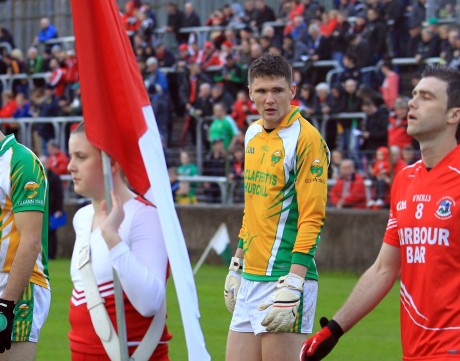 BY RYAN FERRY
Glenswilly's goalkeeper Philip O'Donnell is glad to be back in the firing line after he missed the 2012 championship when he went travelling.
The Foxhall outfit endured a disappointing campaign, and their cause was not helped by the absence of their trustworthy netminder.
"I had just finished college and decided to go travelling. I went to America for the Summer, and then I went travelling for a bit in Kenya towards the end of the year which was a great experience," said O'Donnell.
"But as great as it was to go and see a bit of the world, I definitely missed togging out for Glenswilly, and the craic with the lads at training."
O'Donnell is back manning the goals for Glenswilly this year, and he says he is excited about Sunday's eagerly awaited semi-final with Roslea.
"We're all relaxed and well focussed. Everyone is really excited about the game, and it will be a very special day for all the club.
"It's incredible to think that a small club like Glenswilly could make it to an Ulster final. There are big clubs in Donegal with lots of championship pedigree who haven't made any progress in the Ulster Club Championship, so it's a real privilege to be involved with this Glenswilly team at the moment.
Glenswilly have been busy sourcing information on their opponents, and O'Donnell believes they have the perfect player within their panel to prepare for Roslea.
homework
"We're starting to find out more and more about them. Our management team have been doing their homework and we're gradually finding out more about them. They'll come at us with a challenge we haven't really faced before, with their aerial threat.
"That will be a big test for us, but our full-back line has been very solid this year, and in training we come up against Michael Murphy, which is probably the best preparation you can get for the Quigleys."
Glenswilly's victory over St Gall's in the quarter-final was a significant result for Gary McDaid's men, and O'Donnell heralded the win as 'incredible'.
"It was a special day for the team, and it was my proudest hour in a Glenswilly shirt. To be playing a team like St Gall's was a big achievement for a club of our size, but to go and beat them was incredible."
O'Donnell has kept six clean sheets in Glenswilly's seven championship games so far this year, with the only blemish on his record being the county final against Killybegs.
clean sheets
"Cathal Gallagher used to play in nets a few years ago, and he told me that he held the record some sort of record with 13 consecutive clean sheets. Between 2011 and this year, I was telling him I was approaching his record, but then the final against Killybegs put that to bed," said O'Donnell who works as a bank official in Dublin.
"The first goal I conceded was disappointing and entirely my fault. I'm not just going to sweep it under the mat or dismiss it like it never happened, I should have done better and I'm determined to make up for my error."
Michael Murphy's goal proved to be a vital score in Glenswilly's quarter-final win against St Gall's and the Belfast men struggled to claw back the Glenmen's lead.
The game becomes about intensity and hard work, and Glenswilly are a club who never shirk the physical exchanges.
"One of the things that has been emphasised to us at training is the differences between Summer and Winter football.
"Teams aren't really going to be scoring from the 45. In Winter football, you need to do a lot of running and make turnovers and work the ball into scoreable position.
"It's about playing the percentages and taking the safe option when in possession.
"A goal is a really big score in Winter football, and I'll be hoping not to concede any on Sunday."
Posted: 10:44 am November 17, 2013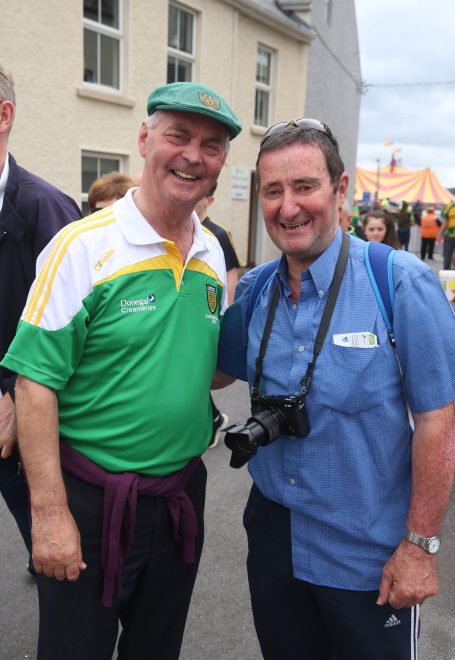 The Glenties native has captured images from thousands of games for local and national publications, including the Donegal News,...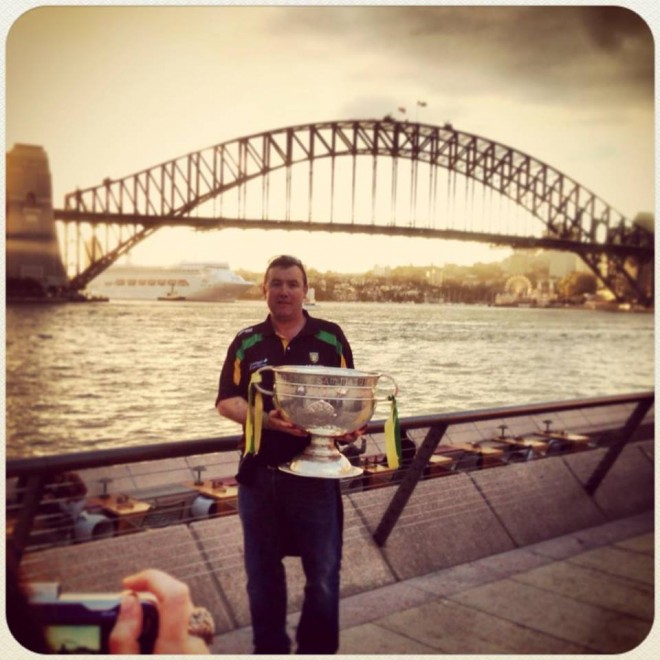 Donegal have been without a Cisteoir since July when St Naul's clubman Cieran Kelly stepped down, and the Executive...