BY CHRIS MCNULTY
PETER Hutton is expected to go calling on the doors of some of his former players at Finn Harps having been appointed as assistant manager to Roddy Collins at Derry City earlier this week.
Dubliner Collins was unveiled as the new Candystripes manager at a press conference at lunchtime on Wednesday, with Hutton confirmed as his assistant.
Hutton is a legend at Brandywell Stadium as the club's record appearance holder. Having had a couple of spells as caretaker at Derry, he joined Harps as first team manager with Felix Healy as Director of Football. Midway during the 2012 season, Healy departed and Hutton was in charge until he resigned as Harps boss after the club's final home game of the season.
Ironically that was against Collins' Athlone, who won the First Division. Collins had a lengthy discussion that night in Ballybofey and teased the possibility of Hutton joining him at 'another League of Ireland club'.
Now on Collins' ticket at Derry, Hutton is likely to recommend potential signings from Finn Park, with Ciaran Coll, Lee Toland and Thomas McMonagle mentioned as possibilities already on Foyleside.
And Hutton admits that there are obvious boxes ticked by such players.
"I've said it before, there is great talent at Finn Harps. The thing about them, too, is that they are on our doorstep," said Hutton, noting that he and Collins had been 'inundated' with players touting their services.
"There are some quality players there. You never say never with these things and we'll be looking at a lot of players over the coming days and weeks."
Coll and Toland are both left sided players, comfortable in a left-back berth which was a troubled spot for Derry in 2013, though the former is contracted at Finn Park for the 2014 season.
McMonagle had been on Derry's books and was loaned to Harps before signing a contract with the Ballybofey side for 2013. It had been suggested that McMonagle was set to emigrate, but the player now is understood to be favouring the option of staying at home.
The Derry City CEO, Sean Barrett, has alluded to Derry's growing strength in Donegal, particularly in Inishowen, of late and their aim to further enhance. Derry have played Under 19 games in Maginn Park, Buncrana, and Barrett said: "We have a lot of young players from Derry, but also from from the Donegal area and we want the best players from around this area to have the ambition to play for Derry City."
With Harps expected to confirm a new manager early next week, putting a plug on any potential drains across the border will be of paramount importance.
Hutton, meanwhile, is back with the club he captained to the Premier Division title in 1997 – the last time Derry ribbons were the trophy.
"I've had some great times in the past here and hopefully we'll get to experience similar times in the future with Roddy at the helm. I'm honoured to be back at the club," he said.
"I had a fantastic time at Harps. It was a great experience and learning experience, in terms of cutting my teeth in management. I've learned a hell of a let and hopefully I can transfer that to Derry.
"We're not here to make up numbers – we want to be the best in the country. We aren't coming in half measures and we aren't coming in to be mediocre. We are coming here with an intent. Hopefully that will transfer to the players."
For Hutton, there was no consideration once the call came from Collins – who has signed a one-year deal and who will be based in Donegal.
Hutton said: "It was a no brainer, the opportunity to come back to my hometown club, a club where there isn't anything massively wrong. The structures are in place for a team that will challenge and coming under Roddy, who has vast knowledge and experience, made it a simple choice.
"The big thing is that the structures are in place, especially with the youth develpment at the club."
Posted: 6:30 pm November 21, 2013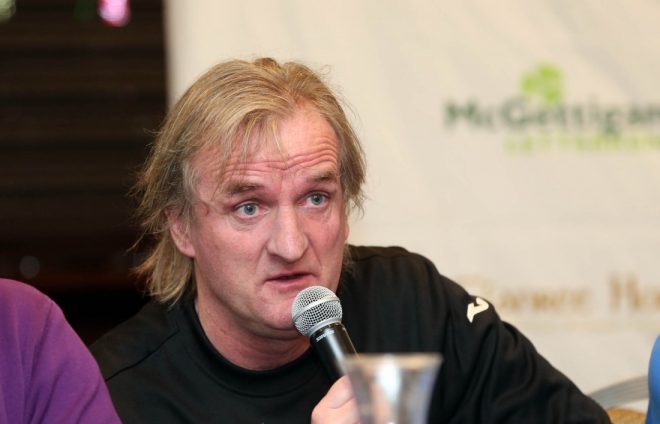 With the summer transfer window opening this Sunday, July 1, the Harps boss is instead content to spend every...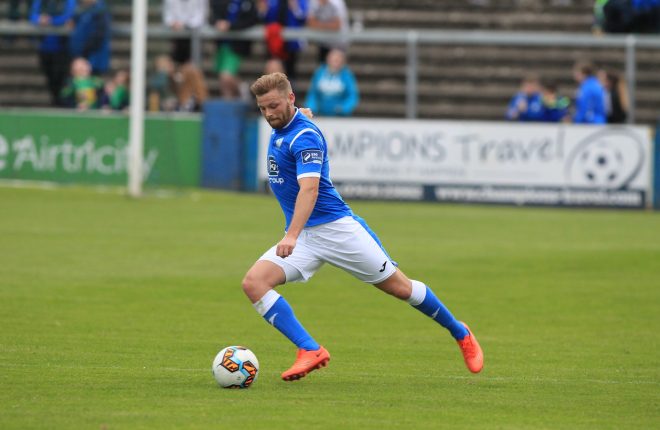 Cobh made the long journey home with the three points.