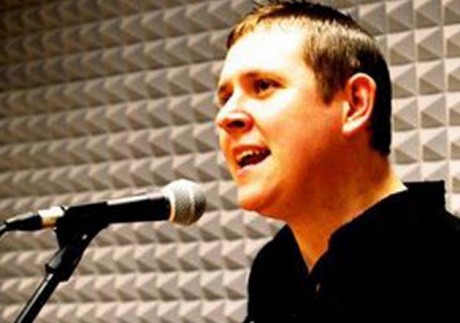 By C.J.McGinley
THE newest member of Donegal County Council has vowed to tackle the growing issue of rogue money lenders as part of his tenure.
Speaking at his co-option to the local authority, Cllr Gary Doherty (31), told the Donegal News, 'unemployed families were being preyed on' by vicious money-lenders charging exorbitant rates of interest.
"They're targeting young, unemployed families and preying on their vulnerability at a difficult time.
"As somebody who was unemployed and has a young family I'm all too aware of the problems young people face in this area. I will work to highlight this issue, tackle it and show people there are other ways- such as charities like St Vincent de Paul who do Trojan work," he said.
Cllr Doherty, who is well known as a member of the popular local band, 'The Heads of State' said it was a 'big day' for himself and his family but first he acknowledged the vital role played by his predecessor, Cllr Cora Harvey.
"Cora was a trail blazer being the first elected for the party to the council in the area and I'm sure when all the mayhem settles down hopefully she will return," he added.
"It is a proud day for my own family. I have to check the records but I believe my late grandfather was a member of the council. I'm the first councillor from Castlefin and hopefully I will serve the area well," he added.
Cllr Doherty studied Irish History and Politics at the University of Ulster at Magee and is a long-standing member of Sinn Féin.
He was joined in the chamber by his wife, Louise, and three children, Darragh (10), Aoife (8) and Conor (9 months), his mother, Philomena, aunt Noeleen (Castlefin), his uncle Sean and local Sinn Fein activists, Pascal and Jacinta Holmes and Leo Patton.
Cllr Doherty said he always had an interest in politics.
"This is my first step into real politics. I know what it is like to be unemployed and have bills to pay and not enough to pay them all – just like so many other people in Donegal today.
"I believe I can appeal to people on the ground and understand their needs and do what I can to help," he added.
On behalf of the Fianna Fail party, Cllr Patrick McGowan, said he knew Cllr Doherty's father, very well.
"Gary was reared not far from me, and I'm sure he will work hard for people in the area. I also want to acknowledge the work of Cora Harvey over the past number of years in the Stranorlar Electoral Area," he said.
Sinn Fein party whip, Cllr Mick Quinn, who formally proposed the co-option, said Cllr Doherty was a 'proud republican' and busy community activists.
"As a father of three children, Cllr Doherty is all too familiar with the plight of young families in the county," he said.
Cllr Marie Therese Gallagher said she was proud to see 'Gary' in the chamber but admitted she was losing a 'good friend' in outgoing Cllr Cora Harvey.
"I want to thank her (Cllr Harvey) for her friendship and work. I had a good colleague, and very good friend, over the years. I am proud as a republican here to propose Gary's name as a replacement for Cora," she said.
.
Posted: 12:33 pm November 25, 2013