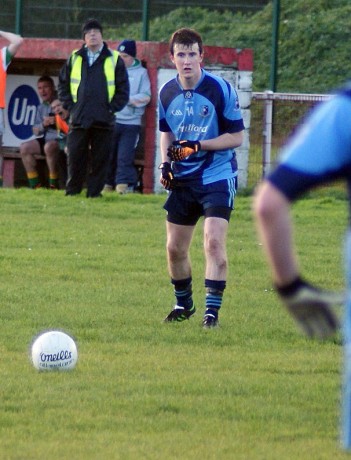 BY RYAN FERRY
CATHAL McGettigan was Milford's saviour in their Ulster quarter-final win over Michael Davitts, and the ace free-taker says that his team will have to improve against Killeeshil, St Mary's in the semi-final in Brewster Park on Sunday.
Milford trailed by seven points in the second half of their clash with the Antrim champions, but they staged a late fightback and brought the deficit down to one point.
Nigel Black's men were then presented with a free in the dying seconds to level the game, and the ice cool McGettigan stepped up and sailed the ball over the bar to send the game to extra-time, where Milford's superior fitness took them past their opponents.
"We won a free right at the end of the game and Tony (McNamee) asked the referee how long was left. He said it was over after the free-kick, so I just put the ball down and concentrated. It was about 45 metres out on the left, my favoured side, and thankfully the ball split the posts and went over," said McGettigan.
Milford have enjoyed a tremendous season to date winning Division 4 of the All County League and the Junior championship, but they started poorly against Davitts.
"We were terrible in the first twenty minutes. They had a man sent off, but we couldn't make the extra man count. We were very nervous and we made a lot of sloppy errors," said McGettigan.
"In extra-time, we played much better and went a couple of points up. They came back at us again, but our fitness took us over the line.
"From a forward's perspective, we'd be happy with a return of 22 points from the game. On the other hand, conceding 2-13 won't do in the semi-final against Killeeshil."
The Tyrone Champions defeated Teconnaught from Down in their quarter final by 0-11 to 0-13, and McGettigan expects them to be a tough test for Milford.
"We know that they have a few good players, and any Tyrone team you face are going to be difficult to beat. But we'll just keep the heads down and worry about ourselves.
"We'll need to get off to a better start on Sunday, and if we play as well as we can, I have no doubt that we'll make the Ulster final."
McGettigan is joined in the panel by his older brother Caolan, who is the team's goalkeeper. Cathal says he is 'proud' to take to the field with his sibling, and added that he gets great assistance from his brother.
"It's great for us and the family that we're in the team together. He's an excellent goalkeeper, probably one of the best in the county. He's been one of the most experienced players on the team and he keeps me on the straight and narrow".
The high-scoring full-forward completed his Leaving Certificate in June and he has since moved to Dublin, where he has started a business course in DIT. He is a member of the college's freshers team, which has helped to keep him in good stead for the Ulster Championship.
"There are lots of distractions in Dublin, but I've made the DIT freshers team, which has helped me. Most of the team have played minor or under 21 for their county, so the standard is high, and the training has been very tough".
Milford started their preparation for the season last November when they commenced a Strength and Conditioning programme with Paul Fisher, and  one year later, they are still going strong. It's been a long season, but McGettigan wants to see it extended by another few weeks.
"We've had a marvellous year so far. We've won the league and championship double and now we're facing into an Ulster semi-final. Everyone has put in a big effort this year, but we want to keep it going and reach the Ulster final."
Posted: 10:39 am November 17, 2013
A talented Donegal GAA player, Amber Barrett took the decision to concentrate on the Ireland Women's football team last...
It's an exciting time at Cannon Furniture and Furniture Removals in Milford with their new showroom now open and...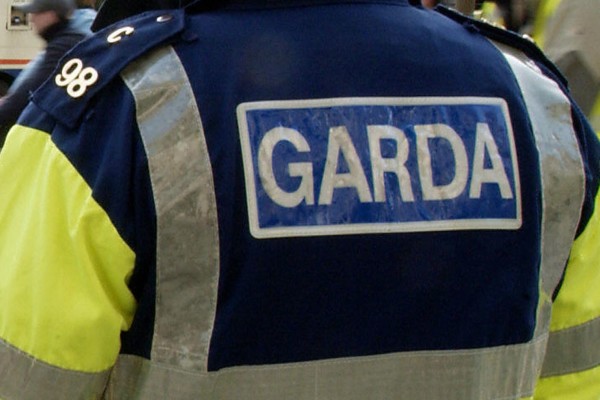 Intruders gained access through the roof in an overnight raid at a filling station outside Termon last night. ...