BY CHRIS MCNULTY IN ENNISKILLEN
SEOSAMH Mac Ceallabhuí hailed 'brilliant' Darach O'Connor after his match-winning display at Brewster Park on Wednesday night for the Donegal Vocational Schools' side.
O'Connor was sent on by the Donegal boss just thirteen minutes into the second-half – and the Buncrana man scored a pair of superb goals while teeing up the other, which was netted by Jamie Brennan.
O'Connor had been unavailable for the semi-final, but with the exciting 17-year old on his bench Mac Ceallabhuí knew he could play the trump card.
And what a contribution it was.
"I can can't pretend anything else: Darach O'Connor was the difference. Jesus, he came on and scored 2-2 and made another goal," the Glenties native said.
"He was phenomenal. He reminded me of an under 16 player playing in an under 14 game. He just bullied his way through. He was brilliant."
Donegal led 0-8 to 0-4 at half-time, but Mac Ceallabhuí felt that his team could have had the tie wrapped up by that stage, with Conor Doherty having been denied a goal in the opening minute.
He said: "We should have won that game by a country mile. We knew at half-time that we were well clear and we told the boys that one goal would finish it.
"For example, we spent the first ten minutes in their half and we only scored two points."
The Donegal boss was high in praise of Ethan O'Donnell, installed in the starting line-up having been kept in reserve for the semi-final.
He said: "Ethan is very fast and, while he didn't get a lot of scores, he was very effective. I've known Ethan since he was no height – he's an excellent player."
Donegal draw players from all arts and parts, but the Cavan side is in marked contrast with eleven of their starting XV coming from Virginia College.
The Donegal manager said: "They had a familiarity about them every time they got the ball.
"Those boys from Virginia have such trust about them. It's a family affair. They're together from no age and they know what they're going to do.
"Virginia beat St Pat's from Navan – and they're a fine team."
It's a four-in-a-row for Donegal and it looks like the Cup could be retained in the county for ever more.
The competition looks like it's on its last legs and it is conceivable that Wednesday's final will be the last game played at this grade in Ulster.
Mac Ceallabuí said: "It feels like we're flogging a dead horse, to be honest.
"We are very proud of the competition and we always have been. All Donegal footballers remember it fondly.
"I would be hopeful of retaining the competition, but I don't think it's likely. The competition has been very good to Donegal over the years."
Posted: 7:30 pm November 28, 2013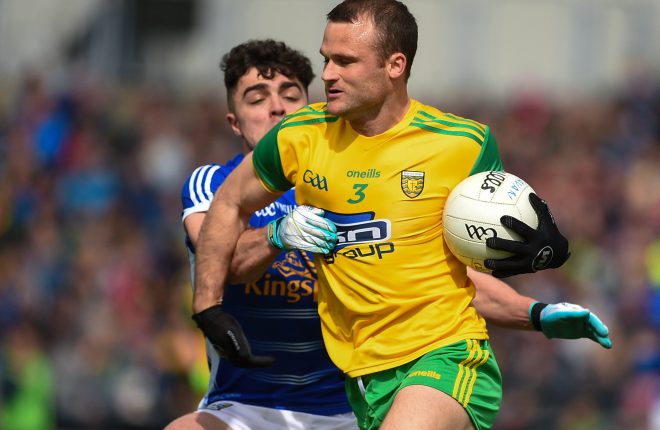 Donegal defeated Cavan by eight points last Sunday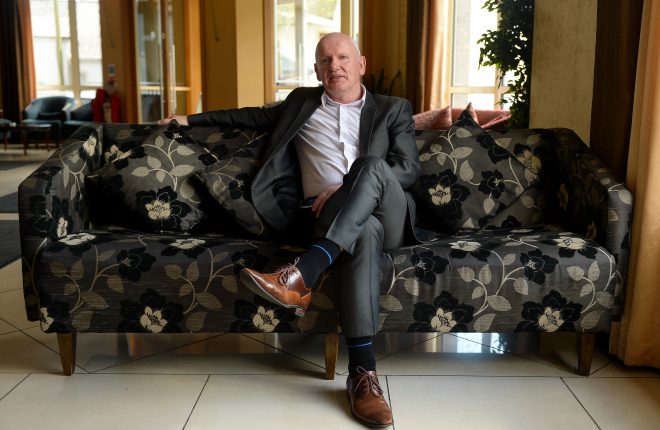 Donegal will take on Cavan in MacCumhaill Park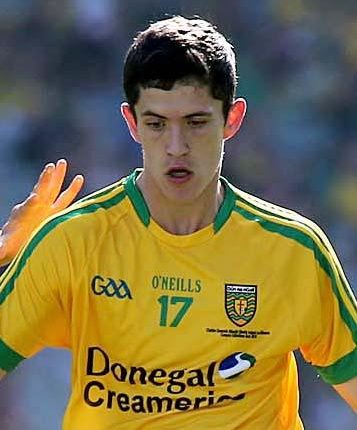 Ethan O'Donnell gave us an insight into the Naomh Conaill dressing room.