IF YOU like the Irish tradition exemplified by J.M. Synge, Tom Murphy or Conor McPherson, then you're sure to enjoy Billy Roche's wonderful memory play The Cavalcaders which comeS to An Grianán Theatre, Letterkenny, on Saturday, November 9.
Set in a small town cobbler's shop, four shoe-makers make the mundane marvellous as they transform themselves nightly into The Cavalcaders, a singing quartet that prides itself on harmony, comic patter and romantic sentiment.
The Cavalcaders is a wistful memory play, blending music and comedy with a brutally honest depiction of emotional warfare and personal betrayal, as we witness the group, and particularly its leader Terry, disintegrate before our very eyes.
Terry is a man who, surrounded by love and friendship, is haunted by the woman who previously betrayed him and feels unworthy of the love and affection that is heaped all around him. Rejecting it, he propels himself into a cruel and tragic affair with a vulnerable young woman who adores him.
Relief comes for him in the form of The Cavalcaders as they meet to rehearse at night in the little shoemakers shop. Hidden behind the harmony, though, lies discord as treachery, betrayal, guilt and sin lurk in the shadowy corners of their lives.
With live music and a beautiful musical score, the play is both moving and entertaining as Billy Roche examines how men relate to men and to women.
Roche was himself aprofessional musician before turning to writing and here's what he had to say recently about the importance of music in The Cavalcaders.
"While I must stress it is not a musical there is music everywhere throughout it- old songs, new songs, mention of songs. The history of The Cavalcaders (the group that is) in my mind is a long and interesting one. It probably goes back to the 1940's and 50's when Terry's uncle Eamon was in charge (and who knows maybe even further back than that again).
"But in Eamon's time they would have sang old traditional barbershop songs – Now Is The Hour, Genevieve and Heart Of My Heart etc. And then Terry and Josie (who are probably children of the 60's musically) started to introduce the songs that they loved – the Beach Boys, the Four Seasons, the Beatles, The Mama And Papas etc.
"And now Ted is bringing his style to the show with new songs like Sayonara Street and Did You See That Girl (which has touches of God Only Knows about it). Their style is baroque-meets-do-wop – the history of pop music basically.
"The songs- the new ones in particular, do seem to reflect the mood and emotion of what's happening on stage however, so from that point of view they are an intrinsic part of the play."
The Cavalcaders is directed by Andrew Flynn and stars Garrett Keogh, Liam Heffernan, Robert Bannon, Dermot Murphy, Marion O'Dwyer and Jane McGrath. It is produced by the Nomad Theatre Network in association with Decadent Theatre Company.
For information or to book call the box office on 074 91 20777 or see www.angrianan.com
Posted: 2:30 pm November 1, 2013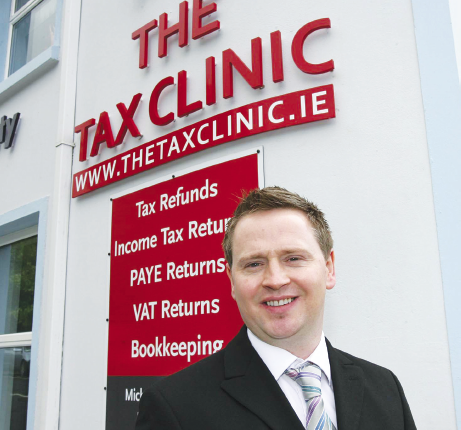 The Tax Clinic, High Road, Letterkenny, will assist you in all your tax return queries.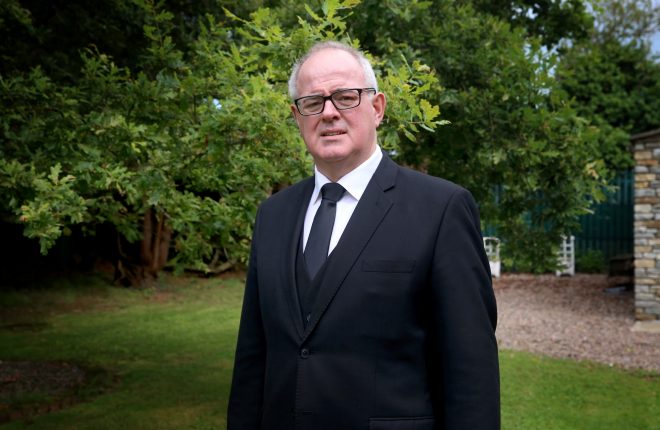 For three decades, Paschal Blake and his team have been providing end of life services to families throughout the...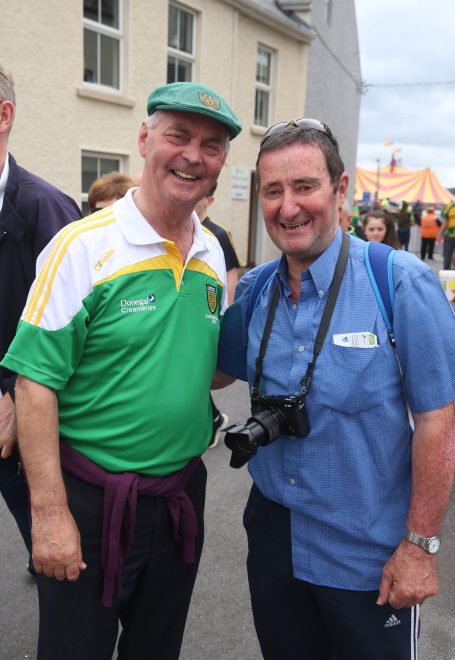 The Glenties native has captured images from thousands of games for local and national publications, including the Donegal News,...