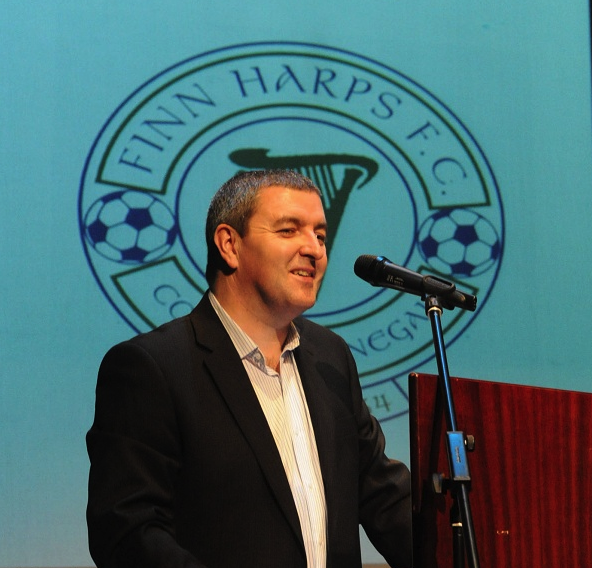 BY CHRIS MCNULTY
JOEY O'Leary has stepped down as the Chairman of Finn Harps and will not be involved in the selection process to choose the new manager for the club.
Mr O'Leary has ended his second two-year term in the position, but for personal reasons the Ballybofey native has decided not to go forward. This week he informed his fellow members of the Board of Directors of his intentions. While he has formally stepped down, he is believed to be continuing in an advisory capacity for the club members who are completing the FAI Licencing application, the document which must be completed by the end of November.
"I indictaed that I would assist the board in their application and I will keep in close contact in terms of tidying up things from 2013," he told the Donegal News yesterday.
A successor will be appointed at the Annual General Meeting which will take place early in 2014.
On his tenure, Mr O'Leary – who has recently opened a new office in Killybegs for his business, Joey O'Leary Financial Services – said: "It was four very busy years and I was very proud to be the club chairman. The role of Chairman is a full-time role. I also have offices in Ballybofey and Killybegs and also a family, so I have decided to stand down because of the busy nature of the position.
"I will continue to support Harps, though – that's something that never leaves you!"
The rest of the Finn Harps Board, meanwhile, are set to begin interviewing a shortlist of candidates for the vacant managerial hotseat.
Ten candidates were interviewed by the three-man selection committee – Aidan Campbell, John Campbell and James Rogers – and those were whittled down to get a short-list with those people interviewed over the next week. At the minute, the club is in the process of contacting the candidates, both successful and unsuccessful.
The club will unveil a new manager the week after next. The second round of interviews will be completed by the full Board, with the selection committee joined by Sean Quinn, Seamus Gallagher and Chantelle Grant, the club registrar.
Ex-Sligo Rovers and Galway United manager Don O'Riordan was interviewed via Skype earlier this week and he is among the leading candidates at this stage. John Gill, a former Dundalk manager, has thrown his name in the ring, while Julian Dicks, an ex West Ham and Liverpool defender, Ollie Horgan and Sean Connor were also said to have been interviewed during the first round.
Annagry native Joe Boyle, a former Harps player and a former Republic of Ireland Under 17 manager, who has managed Harps underage and reserve teams in the past, is also understood to be among the leading candidates.
The club has kept their cards close to the chest thus far and will continue to do so.
However, the interview panel has been heartened by the quality of interviews.
"We have been very happy with the interviews," Aidan Campbell said.
"The interviews have been particularly strong.
"There have been candidates who wouldn't be well known and who aren't from Donegal but who gave outstanding interviews."
Mr Campbell said there had been 'a lot of emphasis on the technical and scientific approaches of the game' from candidates, while he confirmed that there would be a number of criteria for candidates, including time available for the job, thoughts on strength and conditioning, video analysis, player nutrition and also their proposed backroom and support teams.
Harps' budget for 2014 will be set by the FAI in the coming weeks, but the successful candidate, whomever he may be, will be tasked with guiding the club to the upper reaches of the First Division.
Mr Campbell said: "At best we would be looking to be competitive for the play-offs.
"We do have to be realistic and reasonable in that we're coming in from a very low base. We don't expect miracles, but we would expect a significant improvement on our League position. We would also like to see players noticably developing year-on-year."
Posted: 4:35 pm November 14, 2013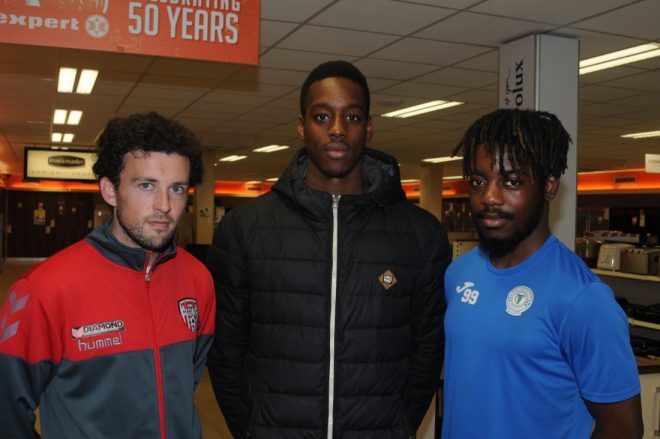 Tickets for tonight's game at Maginn Park can still be bought at a number of outlets throughout Donegal or...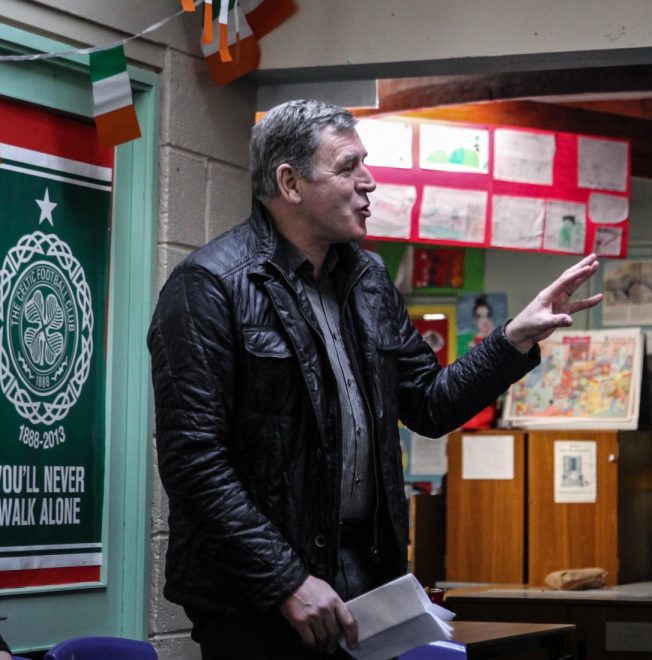 REPUBLIC of Ireland and Celtic legend Packie Bonner has made a heartfelt appeal to the people of Donegal, Derry...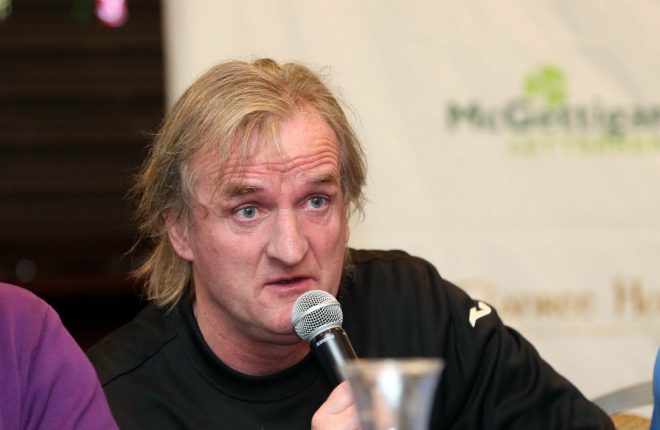 For third time in two seasons, Cork prevailed 1-0 in Ballybofey