"FIVE years ago I had a great idea. But that great idea was born in the darkest days of our economic history. Tonight I am so proud to stand here and mark five years of Media Box and creating not one, but two, family businesses."
44 per cent of businesses don't see their fifth birthday but the small business with big determination is celebrating a milestone. Bill Cullen almost took 51 per cent and behind the scenes there were many life events that clients were unaware of.
Joanne Sweeney-Burke speaks openly this week as she celebrated Media Box's fifth birthday.
"It's been more than a mountain to climb and it's taken a lot of hard work and self-belief to reach the fifth year. In five years I've run for election and lost by 48 votes, had a baby, nursed my husband through two years of serious illness and was a finalist in The Apprentice. I've also moved from Donegal to Galway and am undertaking my sixth third-level course. I think I look older for it all tool! But anyone who knows me knows that I like to pack a lot into my life," says Joanne.
The Apprentice finalist says she is celebrating surviving the recession. "We've all read the headlines about 'Ireland's worst recession' but it's only when you operate in that environment can you understand what it really means.
"However, I've had the pleasure of working with companies who have invested in us and who have contributed to our ongoing success. So this celebration is as much about them," says Joanne.
Not content with building a brand and a loyal client base, Joanne also launched her new company, Digital Training Institute on Friday night at a gala party in the G Hotel in Galway.
The company already has a Transition Year module being rolled out in Salerno Secondary School in Salthill, Galway called 'Young Minds Online'.  This course teaches tweens and teens social media best practice and was developed by Joanne and her 18-year old daughter Sophie.
 
Brian Fogarty, teacher at Salerno and author of the Leaving Certificate Less Stress More Success Economics textbook says, "Young Minds Online is indispensible to us and in fact is indispensible to schools right across Ireland. I think that Digital Training Institute is of its time and we are delighted to have one of their courses on our curriculum."
Joanne who describes herself as the eternal student will also graduate for the fifth time next with a Post Graduate Diploma in Digital Marketing from the Digital Marketing Institute. She has furthered her studies and is currently undertaking a Masters in Digital Marketig and is researching the use of social media by police forces in the UK and Ireland.
Joanne says that the Media Box birthday is also a celebration of the family business that herself, husband Tom and 18-year old Sophie have built up.
"We are a team. We drive the business forward and we have created our own opportunities. Right now you must create your own future and that's exactly what we are doing with the help of a great team in Janine, Djameela and Barry."
The Media Box 5th Birthday Party saw Joanne reunited with some of her former Apprentice stars and close friend Sandra Murphy from TV3 Midday and the Rising Tide Bar and Restaurant in Cork acted as MC for the event.
Posted: 10:49 am November 28, 2013
    Three young Donegal designers made their way to Galway today for the finals of the Irish Fashion...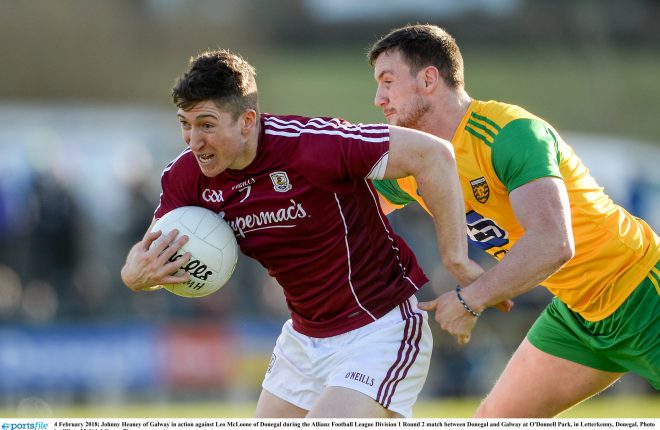 Galway claimed the spoils in Letterkenny.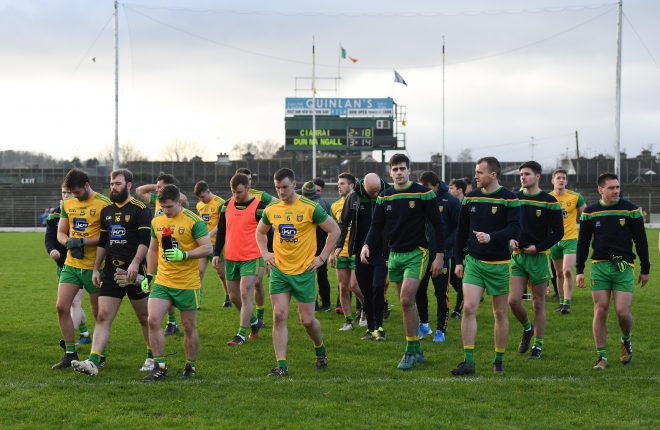 Bonner's side face Galway in O'Donnell Park at 2.30pm