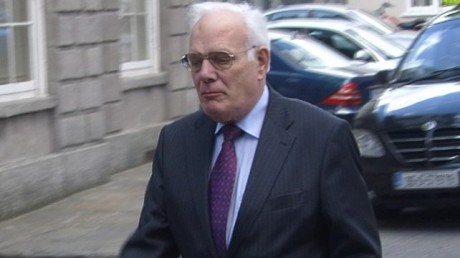 THE funeral of former property dealer and Mahon Tribunal witness, Mr Tom Gilmartin, takes place in Urris, Inishowen tomorrow (Tuesday) morning.
Mr Gilmartin, who was originally from County Sligo and had lived more recently in Luton, will be laid to rest following Requiem Mass at St Michael's Church, Urris, Clonmany at 11 am.
The deceased's wife Vera (nee Kerr) is a native of Leitir, Clonmany.
Mr Gilmartin's evidence to the Mahon Tribunal exposed the corruption in the Irish planning process and a €50,000 donation sought, and received, by then Minister Padraig Flynn, was found to have been "wrongly and corruptly" sought. The former Fianna Fáil minister used the money for his personal benefit.
Mr Gilmartin's determination to tell the tribunal about the corruption that went on as he tried to develop a number of shopping centre sites in Dublin, was triggered by Padraig Flynn's dismissive-type remarks about him and his wife on the Late Late Show.
In a statement, Mr Gilmartin's family said he died peacefully at Cork University Hospital.
"We will greatly miss a much loved husband, father and grandfather. We mourn the loss of a truly honest, honourable and courageous man," a family spokesperson said.
Mr Gilmartin is survived by his wife Vera, sons Liam, Thomas and James, daughter Anne, daughter-in-law Emily, grand-daughter Katie, sisters Una and Chris and many relatives and friends.
Posted: 2:53 pm November 25, 2013