BY SEÁN P. FEENY
DAVID Gray has announced that he will return to Ireland next month to tour around the country between December 2 and 11 and you have the chance to help bring the popular singer to Donegal.
David, who is currently mixing his forthcoming album but is looking forward to taking a break to get out on the road again, has always had a strong affection for Ireland where he spent a lot of time performing before the release of his multi-platinum debut album, White Ladder, in 1998.
A few weeks ago, David put the feelers out on Twitter and Facebook, asking fans to suggest intimate venues around Ireland and the response was so great that he decided that he would go definitely go ahead with the small Irish tour.
The tour will see David play intimate shows in a variety of smaller venues around Ireland as he explains himself in the video below.
Right now, the venues are unknown but David is inviting fans to pick the counties where he will play. To be in with a chance of seeing David on this tour in Donegal, you need to register your interest at www.davidgray.ie
When you register you'll be asked to select where in Ireland you'd like to see David play. The routing of the tour will be based on this feedback.
On November 18 the routing will be decided and names will be selected randomly from the list for each location. Those selected will be sent a link to purchase tickets priced at €34 each. This process will be the only way to get tickets for the shows so if you'll be travelling to see David don't make any arrangements until you have received a link confirming you have tickets.
So if you want to have the opportunity to see the legendary David Gray right here in Donegal, register now!!
Posted: 11:43 am November 5, 2013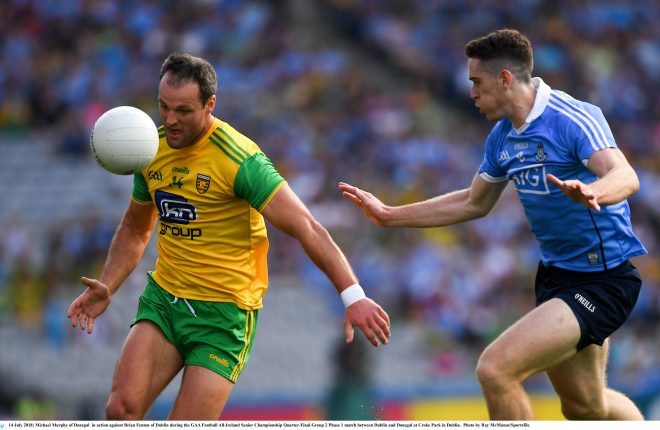 Dublin too strong in Croker.