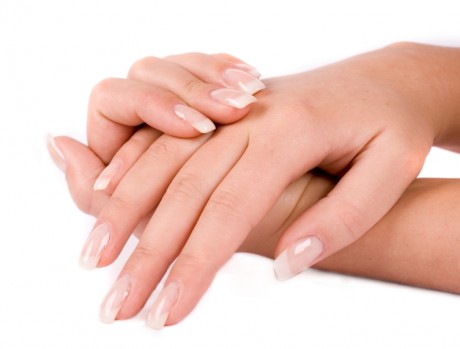 YOU USE your hands constantly and when your skin finally cracks and chaps it affects almost everything you do. It is possible to have soft, healthy hands all year round if you understand what causes chapped hands and what you need to do to prevent them.
Hand and foot skin is much thicker than the skin on the rest of your body.  That is why it doesn't get irritated right away when you touch harsh chemicals, like house cleaning products, and it does not chap as quickly as other areas of your skin, like your face, when you are exposed to harsh weather.
It is important to take good care of your hand skin and that means using the right hand care products. This is especially true in the winter when your hands are the most prone to chapping. Use only gentle soaps to wash and then applying a good moisturiser immediately after drying your hands as often as you possibly can. Look for gentle cleansers that contain glycerin and moisturisers with glycerin, lanolin and rich hydrating oils.
Moisturise your hands with a good quality hand cream immediately after towel drying. It needs to be non-greasy so that you don't mind using it during the day. Apply the cream to your entire hand, but especially the back, which has thinner skin and is more likely to chap. During the day find a product that is non-greasy.  At night give your hands a real therapeutic hydrating treatment with a rich and heavy product.  To do this, soak them in warm (not hot) water for five minutes, scrub them, towel dry then apply a generous layer of some really rich cream.
Cover them with cotton gloves to lock in the cream and wear the gloves overnight
If you have chapped hands you need to protect them from further irritation.  This means wearing rubber gloves when you are touching irritating things like house cleaners. When the skin is chapped it is broken. Harsh chemicals get through chapped skin, irritating it like putting lemon juice on a cut.
Your chapped hands will not heal unless you protect them until they are completely recovered. This means that you need to keep using the gloves until the skin is entirely back to normal for at least a week or two.
This is pretty inconvenient so it is best to just take really good care of your hands before they become chapped by washing with gentle soaps, regularly moisturising and not over using hand sanitisers.
Mary Ferry is the proprietor of the Genesis Skin Care & Laser Clinic in Upper Dore, Bunbeg, Tel 07495 32575, www.genesissalon.ie. If you have a query you would like answered in Mary's column confidentially, e-mail healthandbeauty@donegalnews.com
Posted: 12:31 pm November 2, 2013