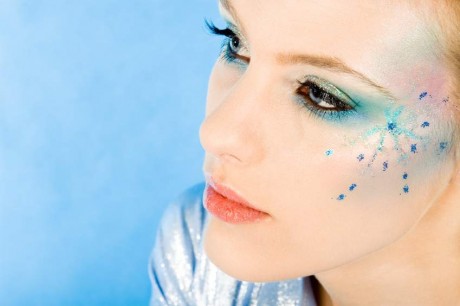 NOW is the time to be on the lookout for aids to help us look our best coming up to the party season and I can highly recommend Medical Doctor glycolic face and body scrub which is going to be of great benefit for the party season.
This will give your skin an instant radiance as it munches away at the layer of dead skin cells, peeling back the years and deep cleanses the pores leaving the skin baby soft and texture so smooth in preparation for the application of your party make up.
This fantastic scrub comes in a 250ml bottle, is very concentrated with 15% glycolic and will last for 5-6 months.
This is another great product for removing your fake tan when the party season is over. It will remove the tanning pigment effectively leaving your skin prepped for the next application.
Another must have product is Prime Time by Bare Minerals, this magic product smoothes away dryness, the look of fine lines, excess oil, enlarged pores, and uneven texture.
This mineral infused formula glides on seamlessly helping to extend the wear of your foundation and is suitable for all skin types.
It is formulated without preservatives, oils or fragrances. I always describe it as "putting cling film over your face leaving it completely smooth before applying your foundation". It now comes in a tinted version to reduce high colouring in the skin.
This is the time of year you can be adventurous with makeup choice and wear fun, festive colours that you probably would not feel comfortable wearing at any other time of the year.
Your sequined dresses need a good party make up to compliment them and give that Christmassy look. Start by getting a good night's sleep and drink lots of water. If you feel good on the inside, it will show on the outside so begin with the inside pampering.
Refresh your skin by using a facial exfoliator like the MD Formulations glycolic scrub I mentioned earlier to remove surface dead skin cells; this will leave your skin bright and fresh.
Use a balm or Vaseline on your lips every day as the cold weather and heating dries them out, and then exfoliate them with a soft toothbrush to remove the little flakes of skin.
This leaves them in perfect condition for your lipstick. As for the body, make sure to book your waxing appointments for legs, bikini and underarm before attempting a tan.
This is your chance to add a bit of sparkle to your make up. Glitter eye makeup enhances your look, and adds to the party mood, this looks really well with the glam Christmas dresses. Glitter makeup is a great way to take your ordinary makeup look and transform it into something entirely different in just seconds.
It can be used for those special party nights out or just to create an evening style. If you are unsure about using glitter then opt for a little subtle shimmer and with practice you will master these effects in no time.
Adding sparkle to your makeup takes a little practice, but you will find that it is easy to perfect any look with a little practice. Think of it as frosting for your makeup look. Applying a little on top of your usual makeup works well for any style.
Sparkles or shimmer will work best if you choose one area to emphasise. If you want the focus to be on wonderful Smokey eyes then highlight with glitter, you can enhance it even more by adding a glitter lipstick or gloss.
To give just a subtle shimmer then apply a light shimmering powder over your blusher, this will not only give you more definite bone structure but will also highlight your cheekbones giving a little sparkle. Applying a nude shadow with a glittery touch under the brow line or at the brow bone will open up your eyes and brighten the frame of your eyes. This works well when you have small eyes.
Give the eyelashes extra length and more fuller defined look by adding eyelash extensions. You can choose to do a full strip or a more subtle look with individual clusters or try the false glittery eyelashes. Try doing a dark liquid line over the top of the eye at the root of the lash, so it doesn't look a mess when you apply them.
You can also use a crushed glitter liquid liner over the black eye-liner – but remember to use cream eye shadow under glitter rather than a powdered shadow.
Glitter's great for making a small statement – put a little in the corner of your eye to catch the light. Now go and enjoy all the upcoming party night outs.
Mary Ferry is the proprietor of the Genesis Skin Care & Laser Clinic in Upper Dore, Bunbeg, Tel 07495 32575, www.genesissalon.ie. If you have a query you would like answered in Mary's column confidentially, e-mail healthandbeauty@donegalnews.com
Posted: 12:30 pm November 30, 2013