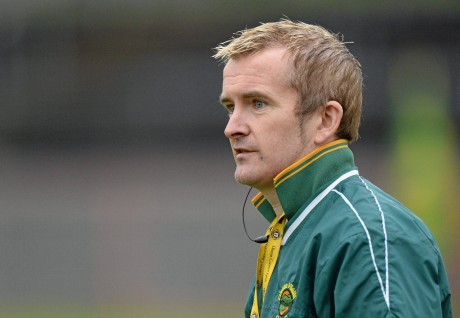 BY CHRIS MCNULTY IN OMAGH
GARY McDaid attempted to put Glenswilly's Ulster semi-final win over Roslea into context and was finding it difficult to make sense of the magnitude of it all.
McDaid returned as manager in January to a dressing room of broken dreams.
He had led the club to the Promised Land in 2011 as manager when they won Dr Maguire for the first time. 2012 saw their hold on the Championships relinquished, 'without a whimper' as McDaid says, and the team was relegated from Division 1 in the League.
McDaid's first priority was to rebuild confidence but, a few months later, and Glenswilly are Donegal County Champions, Division 2 League champions and are now looking forward to the biggest game the club has ever faced.
Ballinderry await in the Ulster final in two weeks' time.
"Getting to an Ulster final is absolutely massive for a club of our size," he said.
"No-one would've thought of Glenswilly as a club who could even make a senior final 10 years ago. We've about 300 houses in the parish and we don't even have a town as such. It's a tiny village, Churchill, with three pubs. That's it. There's a club right in the middle of the Glen and that's what we have.
"We rarely compete at Division 1 in underage competitions. We're not strong enough and don't have the pick. We have never won a Division 1 county title at underage level. I wonder how many teams reached an Ulster final on the back of that…
"There is great belief in them. Roll the clock back twelve months and look at where those boys came from – they were relegated from Division 1 and went out of the Championship without a whimper. They've put that to bed and showed what they're made of."
McDaid has had a few days he's unlikely to forget in a hurry.
On Friday, his wife, Mandi, gave birth to a baby boy, Jack, their second child. The couple have a young daughter, Meghan, and last night McDaid was made a dash to spend some time with his family at Letterkenny General Hospital.
Proud new dad McDaid said: "My wife Mandy wasn't due till this Thursday but she was taken in last Thursday and we had a baby son born, Jack, on Friday afternoon. It's been a hectic weekend but everything is great and we will have a busy few weeks on and off the pitch."
On the game, McDaid hailed his team's display.
The goals, two of them by Colin Kelly and the other by Michael Murphy, were massive scores.
"Goals are massive in winter football. They're key," he said.
"We scored three goals and when you do that, it's hard to claw it back. Those goals made the difference in a four-point game."
McDaid's big men again stood tall, but the manager was quick to note the influence of the lesser-known members of his squad, noting that they aren't short on big experience either.
He said: "The county boys have huge experience but a lot of our boys have experience as well. There's a few who played county minor and U-21 and most of the lads came through St Eunan's College and they've played college football across the nine counties.
"Most of them would've played in Healy Park before. Experience is massive at this stage in competitions. Ballinderry will out-do us on that but listen, we're delighted just to be there.
"We played in an Ulster Intermedaie final in 2005 and there was a lot of heartache that day against Inniskeen. We were two points up in injury time and conceded a goal to lose and they went on to win the All-Ireland. There's a lot of hurt from then, our first run in Ulster, and I'm sure that will be mentioned in the dressingroom in the next two weeks.
"We've still about half that team starting and maybe the other half as subs. But we've a bit of youth.
"We got ahead at half-time and we were happy with where we were at. The boys showed good composure and experience. When their backs were against the wall, they came out fighting and they didn't throw in the towel."
Ballinderry await in the final.
McDaid and company are relishing the prospect.
He said: "It is a dream game for us. Ten years ago this was a pipe dream for us. It's massive for us and it's a great opportunity. We want to go there and win the game – we won't be going to make up the numbers.
We will focus on the final from Tuesday or Wednesday. It's massive but we have to remember we won nothing today. We've an Ulster final now and we're coming up against a team like Ballinderry."
Posted: 2:00 pm November 18, 2013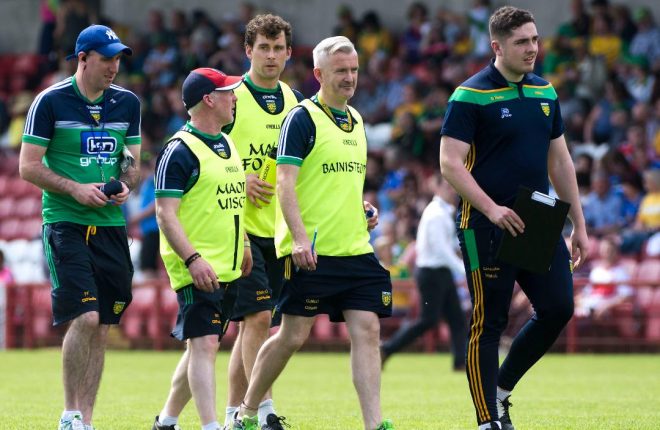 Donegal face Derry at Healy Park
Murphy first captained Donegal in the Senior Championship in 2011.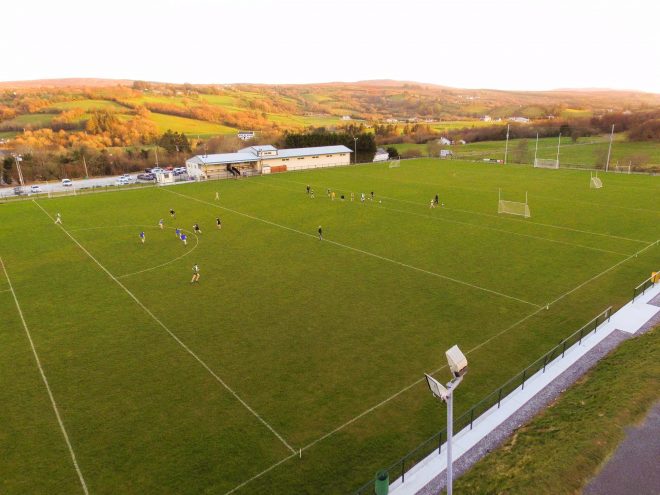 The chairman is calling on all club supporters, home and away, to get involved in the new development draw...