A SERVING Garda has been found guilty of sexual assault against a female Garda colleague. Garda Kevin Corby (33) has also been found guilty of harassing his former colleague and another female officer.
A jury of ten men and two women at Letterkenny Circuit Court took around four hours on Friday evening to find Garda Corby guilty of the three charges.
Garda Corby embraced his wife, who had been present with him throughout the trial, following the verdict while the husband of one of the victims broke down in tears.
He was cleared of five other charges of sexual assault while a sixth charge was dismissed by Judge John O'Hagan following a defence motion.
Garda Corby, a married man originally from Leitrim, had denied all nine charges against him.
He is due to be sentenced in January and was released on continuing bail.
During the third day of the trial of Garda Kevin Corby, the court heard evidence from a Garda, who previously worked with both the accused and the alleged victims.
He told the court he felt Corby been "relentless" towards the two victims "on a daily basis".
He said that he had worked as a garda for 13 years and in a number of different stations and he never before heard comments of the nature that Corby used towards his two female colleagues.
However, defence barrister Peter Nolan claimed that there was an issue between the Garda and his client, Garda Corby.
He said they had a row over an unrelated family issue in May 2011 and that his client didn't get on and suggested that he had an "axe to grind" against his client.
However the Garda claimed that he and Corby got on well and informed the jury about a phone call he had received from Garda Corby in November 2011 in which he informed him about the criminal investigation. The Garda said that Corby said to him that the two former female colleagues were "out to get him".
State prosecutor, Patricia McLau-ghlin urged the jury to "be fair" when making their judgement.
She said: "regarding the harassment charge, you have to happy that the crime of harassment happened at the time. It was the persistent gradual chipping away at a person's mind – it is never appropriate to comment on someone's weight or sex life but that not on it's own is a crime, it is the continuation of it happening over and over and over that is. It persisted so some that it eroded their peace of mind.
"No one deserves to put up with that behaviour and I would ask you to return a guilty verdict."
However, defence barrister Mr Peter Nolan argued the opposite. He argued that there was numerous doubts in the prosecution's case. He admitted that some of Corby's comments were "insulting and derogatory" but reminded the jury this was not a crime saying "it was ridiculous" and described it as "political correctness gone mad".
"This is a total storm in a teacup and a ridiculous case to bring people to court. I'm sure everyone in every workplace didn't get on with someone. It's happens where people try it on with you – some people are like that – but it's not a crime and we'd all be in jail if that was the case.
"In evidence we heard of difficulties the first witness had with her Sergeant – that she didn't like him – but now we end of her in a criminal court by two over sensitive guards who should know better how to use the system to deal with their grievances but instead they take time off and take three months to prepare their statements." he added.
Mr Nolan, said after the complaint was made Corby was moved out of a particular unit and moved to another station – he argued that should have been the end of it.
Furthermore Mr Nolan re-emphasised the need for "indecency" to be present in the matters. He said it was inappropriate behaviour but that was not a crime.
He also claimed that the first witness "had been part of the banter" in the Garda station after he revealed to the jury hat the female Garda had given Corby "sexy Santa briefs" as a secret Santa present in December 2010.
He claimed the buying of the present was not the actions of someone who hated Garda Corby. Furthermore Mr Nolan said it would "extremely unsafe" to convict his client as the evidence was "incomplete" and the harassment was not established.
The second female Garda revealed how she was also sexually assaulted and harassed by Garda Corby. She alleged that her relationship with Garda Corby gradually got worse and that he constantly made reference to her weight and sex-life.
She told the court how Garda Corby, on one occasion, he took her phone and wrote lewd text messages to male friends. "He wrote 'I'm at home on the couch, do you want a ride?' or something like that," she said.
The woman added that he would daily jibe her about her sex life. She said she wasn't sleeping and was drinking up to three litres of diet coke on a daily basis to keep her going. She claimed Corby had given her "comment after comment over and over". She said the accused made her feel "small" and she said she "dreaded going into work". She also listed three different occasions on which she claimed she was sexually assaulted. On one occasion a café she alleged that Corby rubbed her thigh and told she would need to let man do this to her or she'd be single forever.
Another time she alleged he put his hand inside her Garda vest and touched her breast, and on another he pinned her to a chair and rubbed his groin into her as he sat on top of her in the Garda station.
The woman also denied suggestions by barrister Nolan that both women spoke about their cases as they prepared their statements for the court case.
Addressing the jury on Friday, Judge John O'Hagan said it was "very unusual" that there would be a court case where the three main people involved would be members of an Garda Síochána.
However he added that every citizen is entitled to invoke a prosecution for a crime. He said Garda Corby was charged as a citizen of the state, as Kevin Corby, and must be presumed innocent until the opposite it reached.
He told the jury they must consider each charge separately as far as the sexual assault concerned, adding that their decision must be unanimous.
Posted: 9:51 am November 4, 2013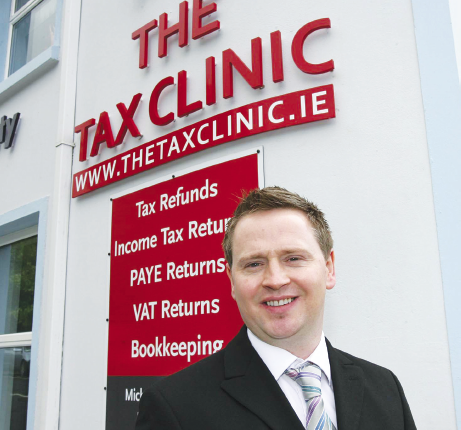 The Tax Clinic, High Road, Letterkenny, will assist you in all your tax return queries.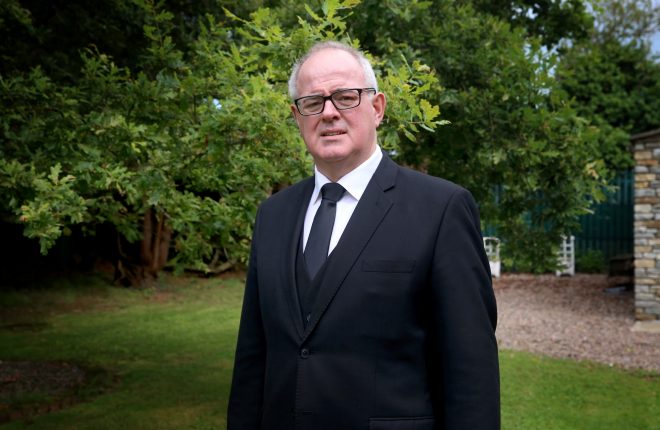 For three decades, Paschal Blake and his team have been providing end of life services to families throughout the...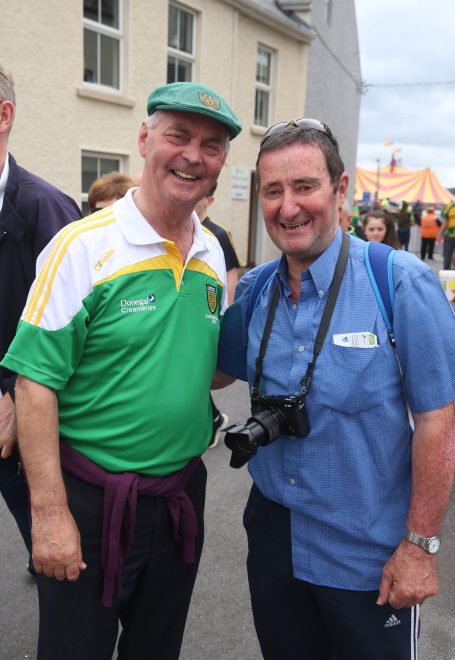 The Glenties native has captured images from thousands of games for local and national publications, including the Donegal News,...