THE Donegal Hospice is to allocate €180,000 a year towards the treatment of terminally ill children in Donegal.
The decision was taken at the annual general meeting of the Donegal Hospice which was held on Thursday night at which a proposal to develop a Community Hospital in Letterkenny was also discussed.
Chairman, Dr James McDaid, who is also the new Donegal Hospice President in this, the twenty-fifth year of the organisation, paid tribute to all those who are delivering the service at the Hospice, the home care team, the volunteer helpers and the Hospice committee.
"In this the silver anniversary of the organisation and the tenth anniversary of the opening of the building we've taken the decision to allocate €15,000 per month towards the palliative care of six young children who are currently ill.
"Because the Donegal Hospice doesn't treat children under eighteen – they go to Dublin and other places – there may be other sick children out there who we don't know about so let Isobell (Doherty) in the Hospice office know and we'll do our best to support them too.
"That's one of our main priorities this coming year," Dr McDaid said.
The increasing cost of running the Hospice remains a concern but Dr McDaid was quick to acknowledge the very many people who organise fund raising events and also the people of Donegal and beyond who support them.
"In this time of austerity we're looking for every penny we get – like a lot of other bona fide charities out there.
"We've got registered accounts and people can always call into the office and see them.
"We spend €600,000 per year and the extra €15,000 per month will bring that figure up close to €800,000.
"All the money raised is spent here in Donegal and we appreciate everything we get," he said.
Dr McDaid said that plans to develop a new community hospital in Letterkenny, an idea first mooted many years earlier, are included in the Hospice's new Business Plan.
"It currently costs €1,130 per night to keep a patient in the Hospice, €1,110 per night in Letterkenny General Hospital while a bed in a community hospital costs around €250 a night.
"Unfortunately, there are no community beds in Letterkenny so doctors like me have to refer a lot of sick patients into Letterkenny General Hospital.
"They could be managed better within the community hospital setting.
"It's hard to be sending patients, from Letterkenny, out of their own town to community hospitals in Lifford, Ballybofey or Ramelton.
"Some of these are very ill and should be allowed to see out their days in Letterkenny.
"The Hospice movement is growing from strength to strength. We're working very well with the HSE and we will continue to try and do our best into the future," he said.
Committee
Dr James McDaid Chairman, Grace Boyle vice chair, Mary McGarry Secretary, Assistant Secretaries Una McGlynn and Annette Cunningham, Treasurer Geraldine Casey, Assistant Treasurer Carrie Harvey, PRO Peter Cutliffe, Assistant PRO Anne Callaghan, Fundraising Co -ordinator Isobell Doherty.
Committee Members: Noel Crossan, Ken Sharpe, Marty Carlin, Siobhan Logue, Anne McGowan, Sadie Doherty, Mary Gallagher, Mary Service, Paddy Mulligan, Paddy Bonnar, Brian Cannon
Posted: 8:37 am November 1, 2013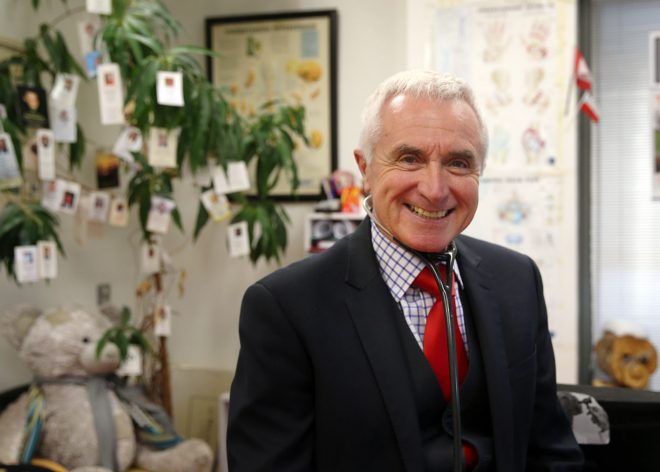 Letterkenny based GP Dr James McDaid said that an 'awful' lot of people across Donegal were using benzodiazepines.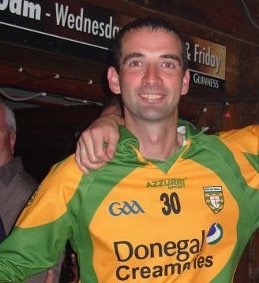 The Letterkenny man who fought an incredible battle against cancer has sadly passed away.  Michael McGrath, 40, sadly...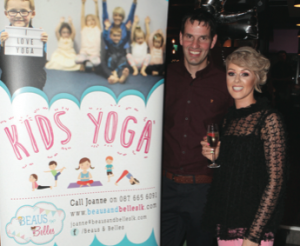 Kevin and Joanne Gallinagh celebrate the 2nd Anniversary of Kids Yoga at a special function at Back Stage in...