GAA – MCGLYNN'S RESTAURANT, CASTLEFIN DIVISION 2 LEAGUE PROMOTION PLAY-OFF
BY RYAN FERRY
The Division 2 promotion play-off between Termon and Glenfin has been fixed for O'Donnell Park this Sunday at Noon, but there is uncertainty as to whether or not the game will go ahead.
Dungloe have lodged an objection with the Ulster council over the fixing of the play-off as they believe they should be taking on Glenfin in the play-off instead of Termon.
With Buncrana not fulfilling their fixture with Dungloe last weekend, Eugene McGarvey's men concluded the season with 18 points, the same number as Termon.
Dungloe believe they finished higher in the league as they had a superior points difference to Daireann Gibson's Termon. However, Termon are adamant that they ended the league in third position, as they defeated Dungloe twice in the league.
Promotion and relegation are determined under regulation 25 (c) and (d) in the 2013 Donegal GAA handbook, however it's vagueness has led to the confusion.
The rule states that, "Where two teams finish level at the top, the scoring difference between them decides who is promoted."
Speaking to the Donegal News on Wednesday evening Dungloe chairman Enda Bonner confirmed that the club had appealed to Ulster.
"We have appealed the decision of the CCC to fix a match this weekend between teams who finished second and fourth in the table," Mr Bonner said.
"Buncrana didn't field against us last weekend and those two points, which haven't shown up in the latest tables published on the County Board website, will put us level on points with Termon.
"At the end of the day it should never have come down to this. We've no gripe with either Termon or Glenfin and, if truth be told, we should have secured more than enough points on the field of play to finish runners-up to Glenswilly," Mr Bonner said.
Gibson acknowledged that there was uncertainty about his team's presence in the play-off, but he believes that the County Board have settled the matter by fixing the match for this weekend.
"As far as we are concerned, the executive has the power to clarify the situation, and we believe they have done so by fixing the game, and we are proceeding as usual for the game against Glenfin," said Gibson.
Termon played in Division 1 in 2010, but subsequently dropped two divisions in two seasons. They were promoted from Division 3 last year, and are now on the brink of a second successive promotion.
"The team has done well this year. We settled quickly after being promoted last year, and bar one or two games where we received disappointing defeats, we have looked very comfortable.
"I wasn't surprised with our campaign because we have a good group of fellas who have played at a high level. But it is the younger boys coming through that have really stepped up for us. And we need them to come on, because our numbers are low in Termon."
Glenfin have been somewhat caught in the middle over the uncertainty regarding the play-off, but their manager Francie Martin says his team are focussed on gaining promotion, regardless of who they have to pay to achieve it.
"We're not 100% certain that the game will go ahead, but we have heard nothing officially to say it won't go ahead, so we are preparing for the game," said Martin.
The Glenfin manager says his team have had many good battles with Termon down through the years, and he is expecting another on Sunday.
"They're always good games between the two of us. We beat them in Glenfin in the league, but they beat us easily in Termon, when we were missing Frank (McGlynn)."
"It would be nice for us to get promoted, becasue a few of our players are coming near the end now and they've spent most of their careers in Division 2. I'm sure they would all stay on for a crack at Division 1, if we win on Sunday."
Posted: 9:40 am November 1, 2013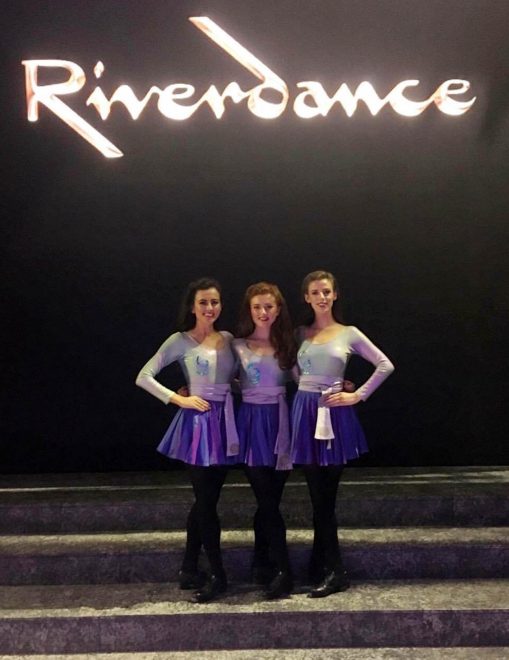 THE world's stage will come to Dungloe tonight (Saturday) for a first class performance of Riverdance as the finale...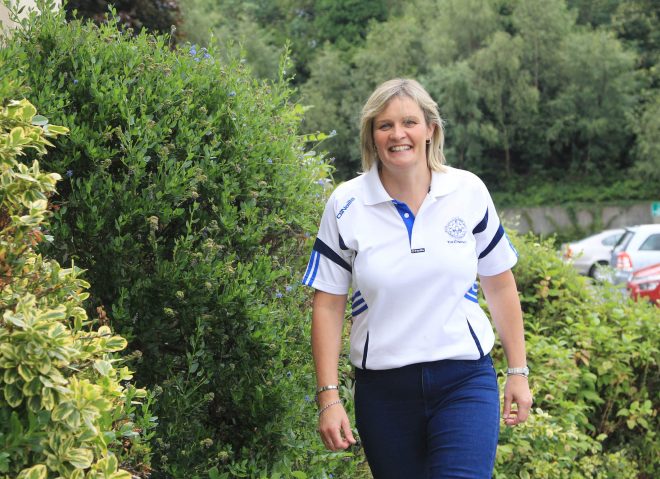 Mary Gordon was a natural-born leader and the obvious choice to captain the Donegal team to take the field...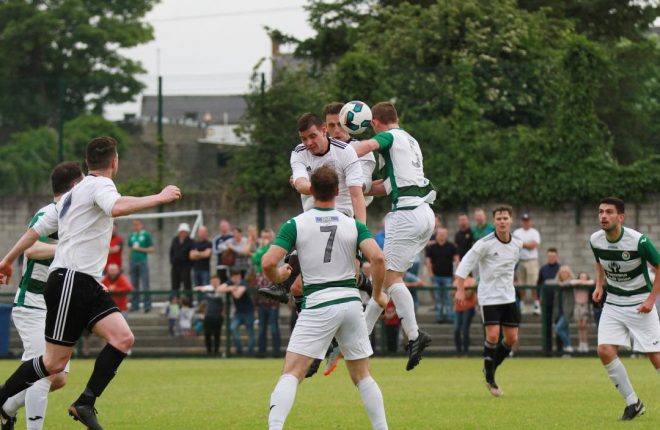 The big game kicks off at 7.30pm at Bonagee