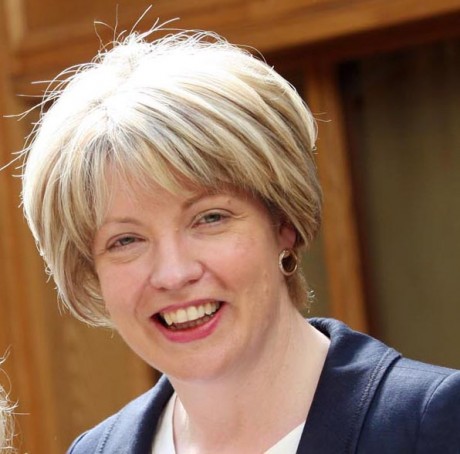 BY C.J.MCGINLEY
FORMER Tanáiste, Mary Coughlan is not ruling out a return to politics. Speaking in Letterkenny today (Friday) Ms Coughlan (48) appears to have softened her approach on the possibility of making a return to political life.
In January, Ms Couhglan, said firmly she had no plans that involved a return to politics or anything else. However,  on Friday, where she attended a seminar encouraging women to get involved in political life, the former TD and government minister, did not rule it out and conceded she missed politics.
"Listen, politics is in my blood, I'm still involved in the party locally, and things like that," she said.
"I do miss political life, and miss representing people, but there are parts I don't miss at all. I suppose things have changed in the past two and half years. Since I lost my seat in politics, it doesn't mean I still don't have an interest in political life," she said.
"I'm trying to decline from all comment-but let's see," she added when pressed on the issue.
"I'm not ruling anything out, or in, at this stage of my life," she added.
Posted: 4:00 pm November 15, 2013