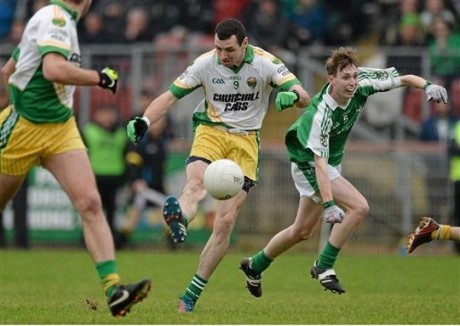 BY CHRIS MCNULTY
CIARAN Bonner has hailed Glenswilly's resilience after Sunday's Ulster semi-final win over Roslea in Omagh.
Glenswilly had led at one stage by eight points, but two quick-fire goals from the Fermanagh champions threatened to derail the Glen and alter the course of the afternoon.
When full-back Conor Mulligan's hopeful punt into the evening sky lobbed over Philip O'Donnell and into the Glenswilly net there was a real danger that Roslea could prod their way back, but Glenswilly refused to panic – and Gary McDaid's side hit the next three points to secure the win with Joe Gibbons, Colin Kelly and Gary McFadden on the mark.
"We tagged on scores after their goals and that's something that we always try to do," said Bonner following another robust display in the middle diamond yesterday.
"There's no point in complaining about the goals. You won't rectify it by arguing with each other so you stick at it and figure it out. That's very important to do.
"You're never going to control a game for sixty minutes and we always expected them to come back strong at us with men like James Sherry, Kevin Cosgrove and the two Quigleys.
"It's just another stepping stone on this journey. It's one game at a time and it has been during the Championship."
The goal that pulled Roslea within striking distance was a freak, but one that Glenswilly will quickly wipe from their brow.
Bonner said: "Philip is a top-class goalkeeper and it was a freak mistake. We've told him not to worry about it and to keep his head up. If a goalkeeper makes a mistake, there is no-one to back him up. If we make mistakes out the field, give the ball away or whatever, there are other men to clean up after you."
Glenswilly have been able to develop something of a ruthless edge to their make-up this year – and the Donegal champions have come the hard road since first being draw in Donegal's 'group of death'.
But they've steadfastly decline to wilt when they've been asked the hard questions.
Bonner said: "We could have buckled and threw it away so many times: We could have buckled after losing in Kilcar; or going to The Bridge without Neil Gallagher; or when we were drawn against St Gall's. Gary is top class and there's no stone unturned. He matches everyone up and it's unbelievable where we are now.
"Inside our camp everyone is treated the same. Outside it, everyone will put the attention on the bigger players and the bigger names but inside it there is no difference in anyone. We used nineteen players today and everyone contributed something."
Bonner was captain of the Glenswilly team that lost the Ulster Intermediate final to Inniskeen in 2005. It was on the back of those performance that he first caught Brian McIver's eye and he's recently been recalled by Jim McGuinness having been in exile.
However, Glenswilly has his full attention for now.
He said: "I haven't paid any attention to it because my full focus is on Glenswilly and it'll stay that way for the time being. We have two weeks to prepare for Ballinderry and that is where the focus is now."
Posted: 8:30 am November 19, 2013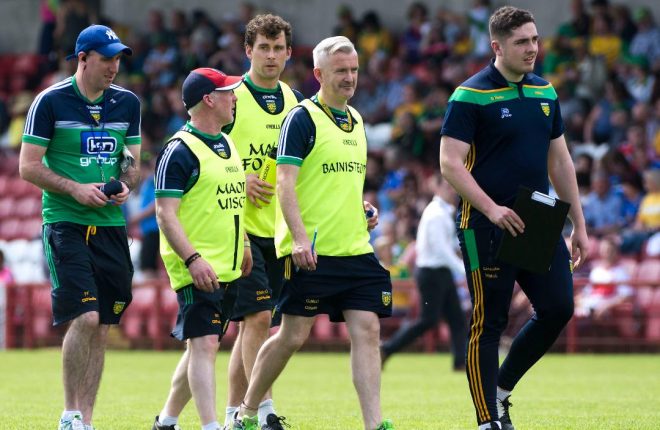 Donegal face Derry at Healy Park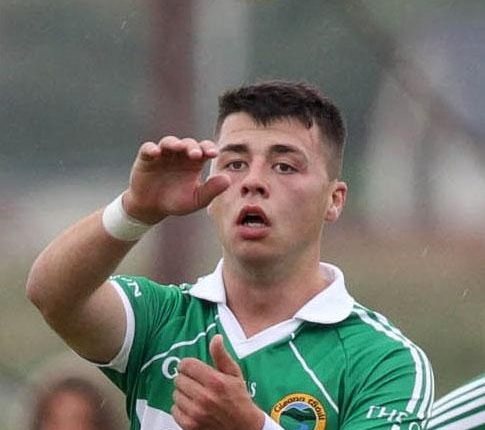 Oisin Crawford gives us an insight into the Glenswilly dressing room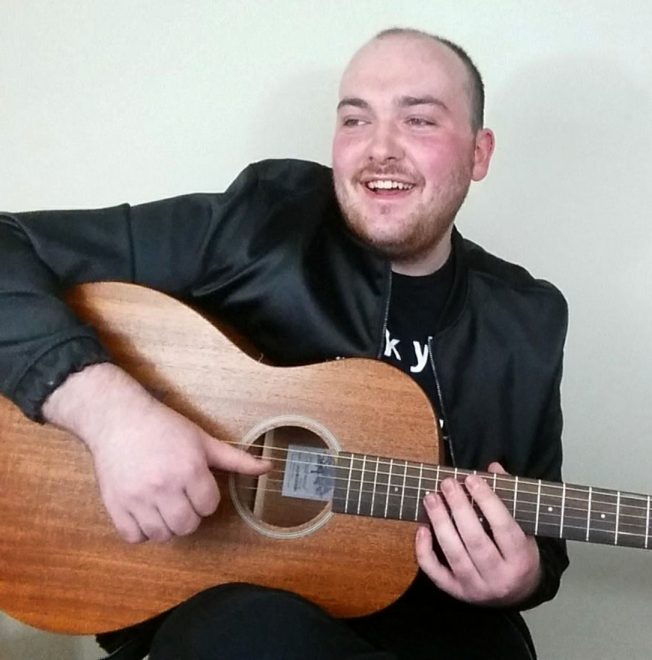 Winning the competition, it was crazy. Lost Boy was just a song that I wrote in my house and...