DONEGAL Youth Council officially kick off their SPARKS Mental Health roadshow tomorrow, Thursday, October 10, as they host the first of five events in Letterkenny.
The Letterkenny leg of the "SPARKS" roadshow, which takes place in the Mount Errigal Hotel, is an exciting new initiative in Donegal developed by young people for young people. The roadshow, which was launched in Saturday in the Regional Cultural Centre, kicks off tomorrow to coincide with World Mental Health Day and will visit Stranorlar, Gweedore, Buncrana and Donegal Town. Tomorrows event will work with 200 representatives from the Letterkenny and Milford schools and education centres, with the overall roadshow catering for 1000 young people across Donegal.
The Donegal Youth Council is a group of 36 young people aged 12-18 years, who identify issues and promote projects to improve the lives of young people in Donegal. Like the County Council they are selected from five electoral areas and represent the young people in their local areas. Youth Councillors have been responsible for the development of the roadshow events, which have been developed following extensive research and consultation with their peers. The aim is to offer information and advice on how to manage stress in your life during exam times and other difficult situations and how to be more aware of what supports you have around you and how you can be a support to others. The event will have a strong focus on fun with a range of inspirational speakers, workshops and other activities, with a few surprises along the way.
Donegal Youth Council Chairperson, Aine McLaughlin, says the Youth Council have put a lot of work into making the initiative happen. "We began developing this project last April and we are really delighted to reach this point. We hope to use it as an opportunity to put a focus majorly on mental health in Donegal – but as well as that those who take part will hopefully be learning about a lot of the services in Donegal that are there to support us as young people in many different ways. We are also really happy to have so many schools who have agreed to send students along and we really hope they can take some of the messages and ideas back to their own school to begin some initiatives of their own or build upon some existing ones!."
The roadshow has been developed using the model of the Mental Health 5 a day, which is internationally now recognised as 5 key areas you can focus on which can have a big effect on your health and wellbeing. The event will have input from a range of organisations, including Jigsaw, Donegal Youth Service, HSE Health Promotion, Foroige and Mental Health Ireland, with other guest speakers from the wider community who have each conquered their own personal challenges in life, such as Mount Everest conqueror Jason Black and Open Sea swimmer Anne Marie Ward.
As part of the initiaitive the Youth Coucil are also embarking on a twitter campaign also, with celebrities such as Daithi O Se and MEP Marian Harkin already weighing in with their support for the initiative. Donegal Youth Council Deputy Chairperson Mollie MacGinty explains. "#createsparks is a Twitter campaign which we are running alongside our Mental Health Roadshows. We are sparking conversations about mental health online using the hashtag #createsparks. The plan is to get as many celebrities and young people tweeting using the hashtag #createsparks on World Mental Health Day and during our roadshows with their own positive messages for people."
The Donegal Youth Council is funded by the Donegal County Council, HSE Health Promotion and the Department of Children and Youth Affairs, and is co-ordinated at local level by the Donegal Youth Service. Donegal County Council County Manager, Seamus Neely is delighted the youth councillors have taken on this project. "I would like to commend the Youth Council on embarking on this initiative. They have been developing this project for a number of months and the County Council is delighted to be able to give them support in implementing it. The roadshow will offer young people across the county the opportunity to learn a lot about what is a really important topic, while also providing information on what services are available to support the youth in the County. It's also great to see so many people from different business, sporting and other backgrounds who are participating in the roadshow also, providing vital motivational voices during challenging times."
Aston Villa and Republic of Ireland goalkeeper Shay Given has also weighed in with his support for the initiative, having helped launch the roadshow in the Regional Cultural Centre. Shay said "It's a really important topic and as soon as the Youth Council told me about their plans I wanted to help to create awareness about it. No matter who are you, be that a professional sports person or a young person in first year in school it's important to be aware of how you look after your own mental health and to make sure people talk to someone if they are going through a difficult time. I'm really impressed that young people have been the ones behind making this project happen too so well done to them."
The first event kicks off in Letterkenny on the Mount Errigal Hotel on October 10th , before going to Stranorlar (Finn Valley Centre) on October 24th, Gweedore (Ionad Naomh Padraig) on 7th Novermber, Buncrana (Plaza) on 21st November and Donegal Town (Abbey Hotel ) on 28th November.
Posted: 4:44 pm October 9, 2013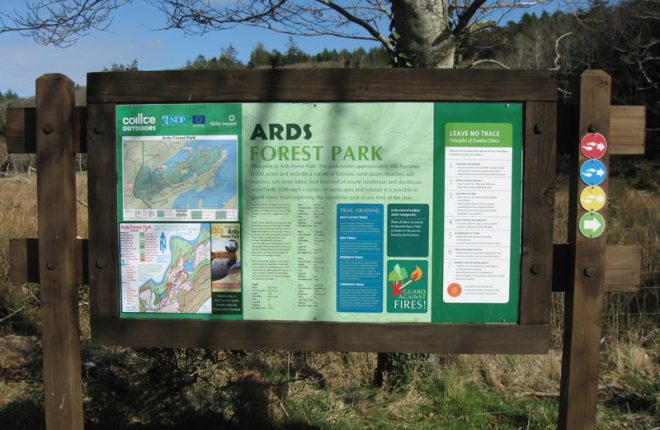 The annual Green Ribbon Campaign which takes place every May aims to get people talking openly about common mental...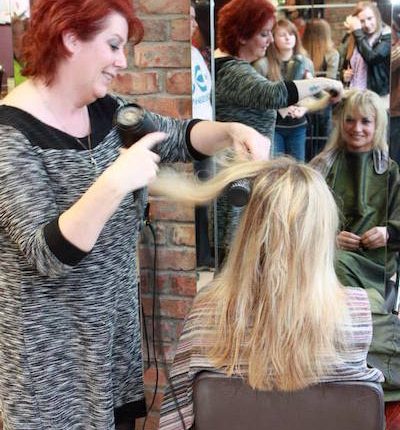 Proceeds from B-Bobs charity day will go to help the work of The Good and New Cancer Bus and...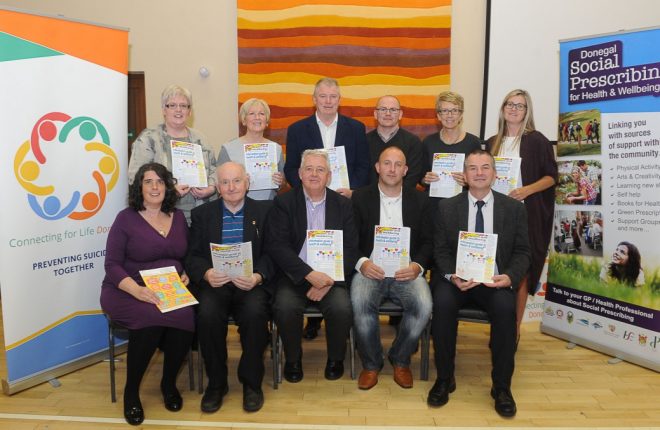 Connecting for Life Committee Back Row left to right – Mary Maguire HSE, Jean McLaughlin Dunfanaghy resource centre,...