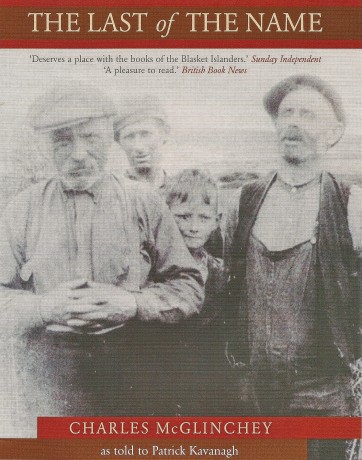 A Group of Inishowen artists are coming together as part of the Charles Macklin Autumn School in Culdaff this weekend.
Finbarr Doherty, the Carndonagh-based composer/songwriter and musician, is leading a group of artists from around Inishowen, to bring 'The Last of the Name' author Charlie McGlinchey into the 21st Century.
McGlinchey's book 'The Last of the Name' will receive a multimedia interpretation from this collaboration, with a performance in Culdaff on Saturday October 12. The show starts at 4pm in McGrory's Backroom.
Charles McGlinchey, in the twilight of his years, remembers the stories and traditions of life in Clonmany, North Inishowen. These reminiscences were written down by local school teacher, Patrick Kavanagh in the 1940s and 50s. The manuscripts were edited by Brian Friel with a foreword by the late Seamus Heaney, who credits it as "full of emotional truth and the beauty of immediate, trusting speech". Brian Friel described 'The Last of the Name' as 'a chronicle of a period of profound transition in this island."
The show will include actor Paul Kelly, musician Seamus Devenny, and singer Grace Toland, artists Marty Kelly and Marie Barrett, and film-maker Paul McCarroll.
Margaret Farren, a former member of the McGlinchey summer school, has also been working as part of the production, including family archival photos from the era. There will also be contemporary photos from around Inishowen by Des Farren.
The show will be filmed for a documentary by iSeanachai.com, the Culdaff-based Digital Story-tellers. Admission is €7 – for advance booking email finbarrdoherty@gmail.com. Please remember that it's an early show, starting at 4pm.
A performance that is eloquent, poetic and dynamic – this should not to be missed. Further information also on www.finbarrmusic.com
Posted: 2:36 pm October 9, 2013