BY CHRIS MCNULTY
c.mcnulty@donegalnews.com
JASON Noctor feels that Killybegs have to make up for their 'wasted chance' in 2010.
Killybegs were surprise finalists three years ago, but Peter McGinley's injury-ravaged side were well beaten by Naomh Conaill.
It was their first appearance in a final since their win over Naomh Columba in 1996. Now, the Fishermen are an hour away from booking their ticket to the biggest day of the year in the Donegal GAA schedule.
They may well have lost all fourteen of their Division 1 games this year and have been relegated to Division 2 – but the Championship has brought the best out of them.
Their mindset turned when they headed for Magheragallon to take on Gaoth Dobhair in their opening group game. After earning a draw there, Killybegs begun to believe the impossible dream.
"That day was massive," Noctor says.
"We knew if we could go there and get something that we were capable of beating other teams. We knew then that we could get out of the group.
"We got real belief from that game. It's weird because people will be wondering: 'How the hell can those boys be motivated?'
"We've lost all our games, but we have been very close to teams. In the away game against St Eunan's we ran them close and that was another day that the whole panel, not just the men who were playing, took real confidence from.
"We never really got a full team out in the League. We thought we were competing well enough, but we just couldn't get points on the board.
"We gave the Championship a rattle and we have to make the most of it now."
Noctor and Killybegs have an innate confidence in their own ability. It's a characteristic of the history of Championship success that courses the waves around the fishing port.
Where they find themselves is in a room with the doors presenting endless possibilities.
"At the start of the year, if you'd told us that we'd be playing Malin in a Championship semi-final we would have jumped on that," Noctor says. It is not a dismissive comment, but rather a truism of pre-season perceptions.
"We have played them four times in the last two years and in three of those they beat us well. They're a very good team and they haven't been given the credit they deserve.
"All four teams now believe they're in with a chance of winning it. We couldn't believe when we heard that Malin had beaten St Eunan's."
Killybegs reached the final three years ago, but Noctor still grimaces at its memory.
"Most of our squad now played back then," he says.
"A lot of us feel as if we wasted a chance in 2010. We didn't do ourselves justice that day. If we were fifteen-on-fifteen with our best team out we feel as if we could have given it a rattle, but injuries just hit us badly.
"We're taking it seriously this year and we have more hunger for it."
After reaching the final in 2010, Killybegs lost to Kilcar in the first round the following year. Fanad were taken out last year, but they suffered a heavy defeat to St Eunan's in a quarter-final.
"We'll give this everything because we know that this bunch of players mightn't get this chance again," Noctor says.
Relegation, strange as it may seem, has almost come as a blessing of sorts. Their fate has been sealed and the Championship is now the be-all and end-all of Killybegs' season.
"We knew three games ago that we were gone so we could almost use League games as practice for Championship," Noctor says.
"It was like a weight off because Championship is all we can go for now."
Noctor grew up on winning Killybegs teams in his younger days, but since then they've bid adieu to the likes of Paul McGinley, Conal Molloy, Brendan Faherty, Sean Kelly, Ciaran Tully, Gerard McHugh and a centre half-back by the name of Seamus Coleman.
Noctor says: "It's more talent that we've lost rather than actual numbers. It's crazy the players we've lost. You could probably count on one hand the amount of players from our minor team who are on the senior team now. In saying that, it probably took a few of us longer than it should have to make a mark in the seniors."
A new batch in the likes of Eoin and John 'Ban' Gallagher are emerging, Matthew Smyth is just after a year training with the county squad and Hugh McFadden's cracking 2-4 against Sean MacCumhaills in the quarter-final bleeped on Jim McGuinness's radar.
Noctor says: "We knew Hugh was a top player. He was playing soccer and wasn't able to give us all the commitment. Once he came back in he was such a lift to us. He was our best player against Termon and Dungloe in the group when he played at midfield."
Noctor dabbles in soccer and has been on the books of both Finn Harps and Sligo Rovers in recent seasons.  For the moment, Killybegs has his sole focus.
He was on the Donegal panel in 2011 himself, but pulled the pin after a season of little gametime.
"When I was brought in the first time in 2011 I was only back from the soccer. It was a huge year and it was a completely different mentality – it was a long year for me," he says.
"When you're not playing you get frustrated. It's almost worse when you're watching guys who are in there and doing the job because you just know that you won't dislodge them.
"I went out of the squad on good terms with Jim. I wasn't getting games and I just told him that I wanted to go away to play with the club – I only played five games for Killybegs that year I was on the Donegal squad. I didn't want to cut the ties and have Jim not wanting to have me back. He said that the door was always opened for me.
"The hunger to play for the county is there but at the moment my focus is on the club."
When he gives the steely answer, 'we're gunning for it' about Sunday's semi-final, you cant help but take note.
Posted: 5:45 pm October 5, 2013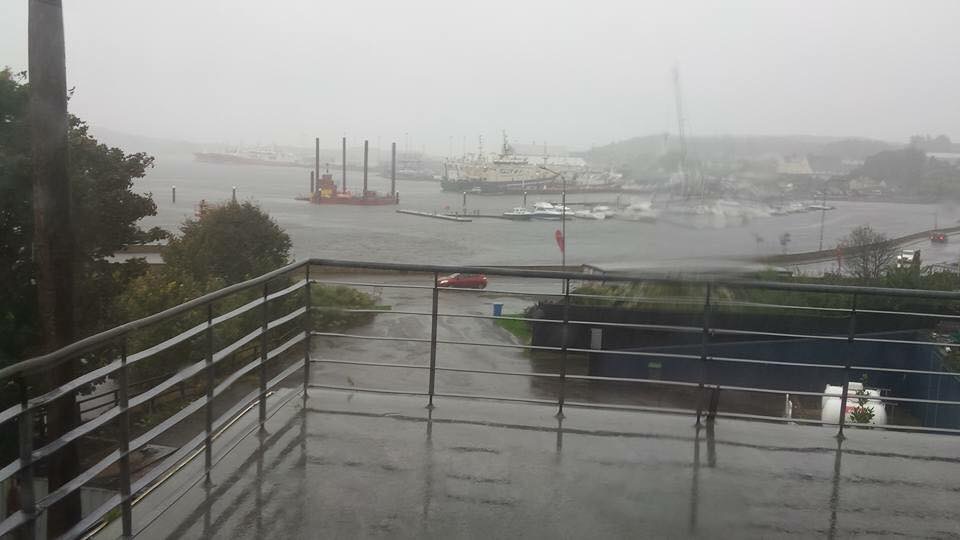 As a result of the extended period of heavy rainfall experienced yesterday, 4th October 2017, Donegal County Council's...
South Donegal has been hit with a 'disastourous' flood following heavy rainfall and a high tide yesterday evening. ...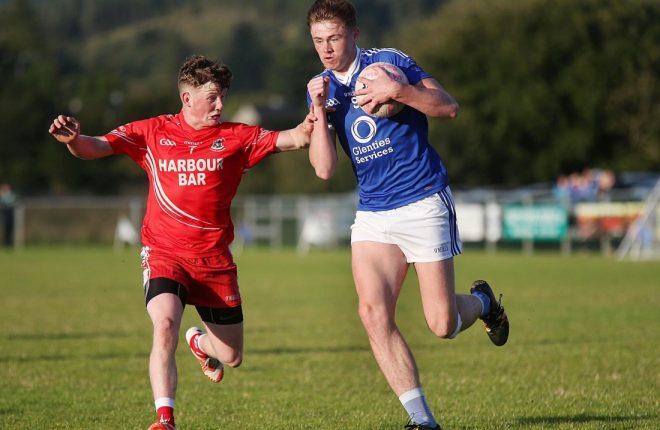 Naomh Conaill 3-13 Killybegs 0-10 NAOMH Conaill marched into the quarter-finals of the Under 21 'A' Championship after recording...