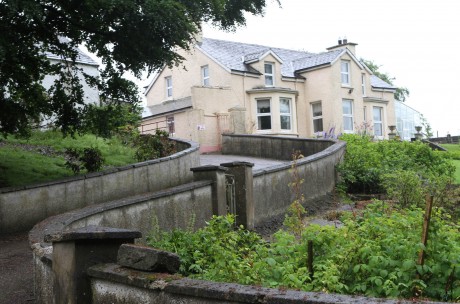 THE nephew of Suzy Arthur (89) who died yesterday, having been hospitalised following a robbery at her home on July 1, blames the heartless robbers "who destroyed" his late aunt.
Joe McKean said his aunt would still be alive if the robbers had not broken into his two aunts' home at Feddyglass near Raphoe and threw his Aunt Suzy to the ground causing her to break her hip.
Suzy lived with her older sister Isa (91) and both ladies enjoyed gardening and the trips to the shops in Raphoe with their nephew.
However all that changed on July 1 when gang called to the property offering to paint it and returned a number of hours later and smashed their way into the house to rob.
At the time Isa recalled the traumatic event when the robbers returned and she was in the garden. They pushed her into the living room and she saw Suzy lying on the ground, unable to get up, but was not allowed to help her.
Speaking on Friday, Joe McKean spoke emotionally about his Aunt Suzy's condition since that day.
"She was a very strong woman and had to be to come through what she came through and last as long as she did. Up until then she was able to go shopping and pick her groceries. She could walk about even though she wasn't that supple – she had a nice independent life.
"The first week after the robbery she wasn't too bad, but after that it seemed to prey on her mind. I heard her shouting an odd time "let me go". She seemed to get worse into what happened lately. She mentioned the robbery in the first week afterwards but then she didn't talk about it other than to occasionally ask "did they ever catch those boys".
"She would definitely be around today if the robbery had not happened. She didn't get peace to live out her remaining years. While in hospital she gradually went down hill and she said that all she heard in the past week was hymn singing," Mr McKean concluded.
Cllr Gerry Crawford has offered his sympathy and that of the local community to the family an called on anyone with information, no matter how small it may seem, to contact gardai.
Posted: 11:40 am October 11, 2013