BY CHRIS MCNULTY
MICHAEL Ring, the Minister of State for the Department of Tourism, Culture and Sport, officially opened the new Finn Valley Leisure Centre on Monday afternoon.
The centre, which incorporates a swimming pool and a host of other amenities, has been opened since August. The €7m complex at the Finn Valley Centre is something that has been in the pipeline in the locality since the 1970s.
"This story goes back to a knock on a door," said Finn Valley Athletic Club Chairman and the Irish Athletics team manager Patsy McGonagle, who flew in from a visit to Rio just an hour before the opening.
"At some point, a very enthusiastic bunch of people went around the entirity of the Finn Valley area – not just Ballybofey and Stranorlar – to collect money and they did their absolute best to raise funds.
"Anything that the Finn Valley Athletic Club got involved in over the years, it was seen through since the old, disused warehouse was bought. I have been blessed to have some mighty people alongside me for this project."
The Mayor of Donegal, Cllr Ian McGarvey, was joined by Minister of State Dinny McGinley Cllrs Cora Harvey, Patrick McGowan, Martin Harley and Frank McBrearty, Deputy Thomas Pringle and Deputy Charlie McConnalogue.
Mr McGonagle said: "What we have developed here is a multi-purpose facility.
"There was always a doubt about it until we saw it actually in front of us. This is now clearly the capital of sport with all we have here.
"It is a great day for this community, an exciting day for this community and an exciting day for this community. I am delighted we have seen it to this point.
"The next challenge is to register this as an educational facility. We want to develop this as a community facility for all aspects of life."
Minister Ring unveiled a plaque and the facilityw as blessed by Rev Adamson and Fr McAteer.
Many long-standing Finn Valley AC stalwarts, including Peadar McGranaghan and Patsy McGinley, were in attendance, as were representatives of other local sports clubs like Sean Quinn of Finn Harps, Terry O'Reilly from Sean MacCumhaills and Conor Quigley from the Finn Valley Boxing Club. Former Olympic boxer Brian Anderson senior was also in attendance.
"This is forty years in the making, but it has been well worth the wait," said Neil Martin, who was the MC.
"There has been a great willingness from the local community to see this to fruition and, finally, we have got over the line.
"Thanks to the support of the people of the time, there was a sum of 30,000punts raised and that has increased to €105,000 which was spent wisely – it was used to kit out the fitness suite and install the computer booking facility. Great credit goes to those who invested that money and managed it so prudently."
Construction on the new leisure facility and swimming pool began in January 2012. The department of sport approved a grant of €3.8million to the project and there has also been a significant contribution from Donegal County Council.
The facility incorporates a 25m swimming pool, children's pool, ancillary facilities, a cryotherapy pool, a new fitness suite, changing rooms, a viewing gallery and an extensive aerobics which will all be incorporated into the existing Finn Valley Centre.
The construction work was done by BAM, who include London's Olympic Stadium in their portfolio. The new Finn Valley Leisure Centre is managed by Martin McDevitt and employs seventeen people, added to the eight full-time staff already employed at the Finn Valley Centre.
Posted: 2:34 pm October 9, 2013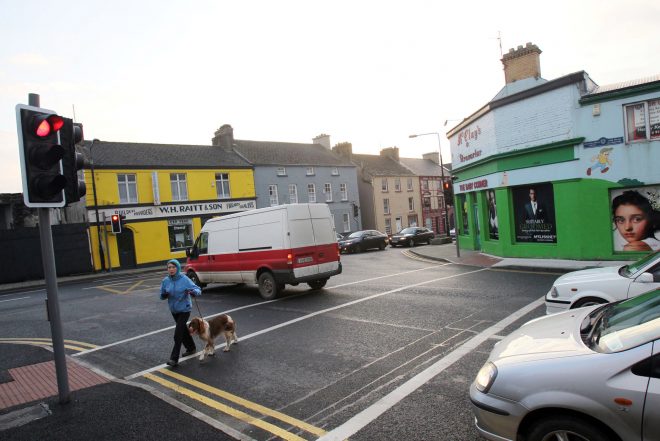 McClay's Corner is a prime location for any commercial unit or business fronting onto the Stranorlar to Letterkenny Road...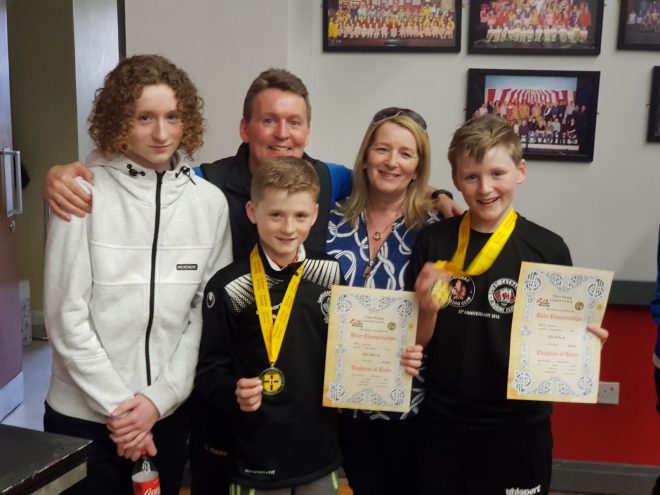 Seán Brady Devenney (11) and older brother Cathaír (12) from Corgary, Ballybofey, now progress to the All-Ireland finals in...