BY CHRIS MCNULTY
MICHAEL Murphy says he got 'a bit of a gunk' last weekend when Ireland's International Rules manager, Paul Earley, told the Glenswilly man that he was being selected as Ireland captain for the upcoming tests against Australia.
The 24-year old, Donegal's All-Ireland winning skipper in 2012, will be involved in his third International Rules campaign after being involved in 2010 and 2011.
Murphy will lead Ireland in their defence of the Cormac McAnallen Cup, won in Australia in 2011.
"It's something I certainly didn't see coming down the track at all," Murphy told the Donegal News yesterday.
"I only found out at the weekend. I got a bit of a gunk, to be honest.  It is a real honour to be asked to captain your country.
"This is the only chance that Gaelic footballers get to represent the country. It's a massive honour to play in the series, never mind to be selected as the squad's captain."
Murphy's first appearance was in the home series in 2010 and a year later he was one of Ireland's best performers in the aggregate 130-65 win Down Under. Murphy finished the series as joint-second top scorer after hitting 19 points. He had scored the opening goal in the first test.
"I like playing it," he said.
"I had a great time in Australia when I was a sixteen-year old and I went out with the Ireland Under 17 panel in 2006. Eoin Waide and Daragh Gallagher from Glenties were on that squad. That was a fantastic experience, a real eye opener.
"I think the recent rule changes make for a more entertaining and open game. I think it's great for supporters and there should be a real buzz around Ulster with the first test being held in Cavan."
The first test is on Saturday October 19th at Breffni Park, Cavan, with the second test in Croke Park the following week, Saturday October 26th.
The Donegal star could be in a bit of a quandary for the first test. Were Glenswilly to overcome Ardara in this weekend's Donegal SFC semi-final, Murphy would be due to line up in the Donegal county final on Sunday October 20th, the day after the opening International Rules test.
"Paul has named a large enough panel so that he can cope with any changes for the tests," Murphy said.
"Anyway, it would be foolish of me to overlook Ardara. We'll deal with this weekend first and see what happens. There are a few men who could be in a quandary."
Earley, has Séamus McCarthy (Tipperary), Ciarán Whelan (Dublin) and Tony Scullion (Derry) on board as selectors, while Nicholas Walsh has been doing some coaching with the squad.
Murphy is joined in the Irish set-up by Donegal team-mates Neil McGee and Patrick McBrearty.
Posted: 3:40 pm October 3, 2013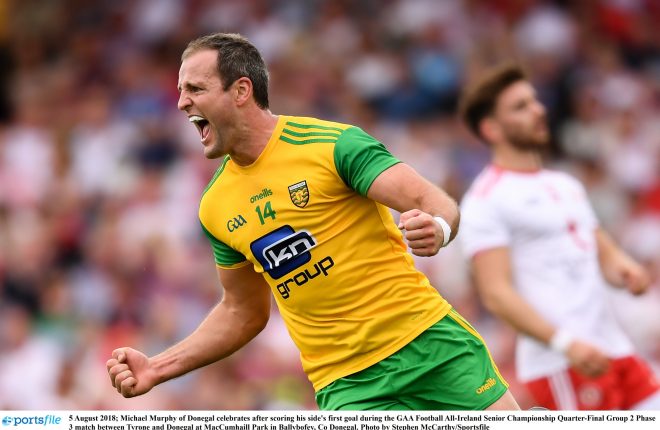 Three Donegal men have been included in the list of nominations.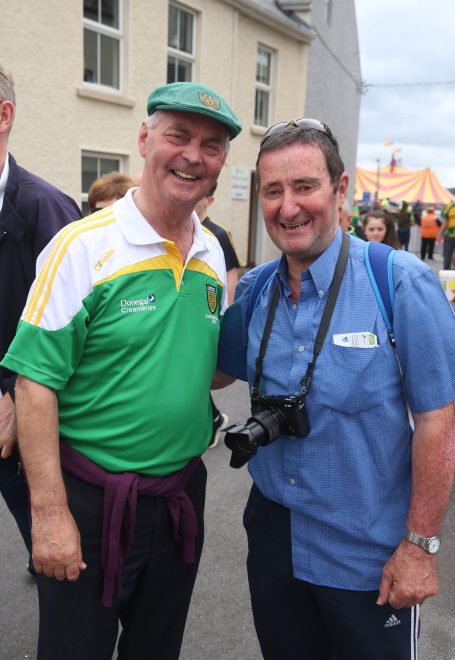 The Glenties native has captured images from thousands of games for local and national publications, including the Donegal News,...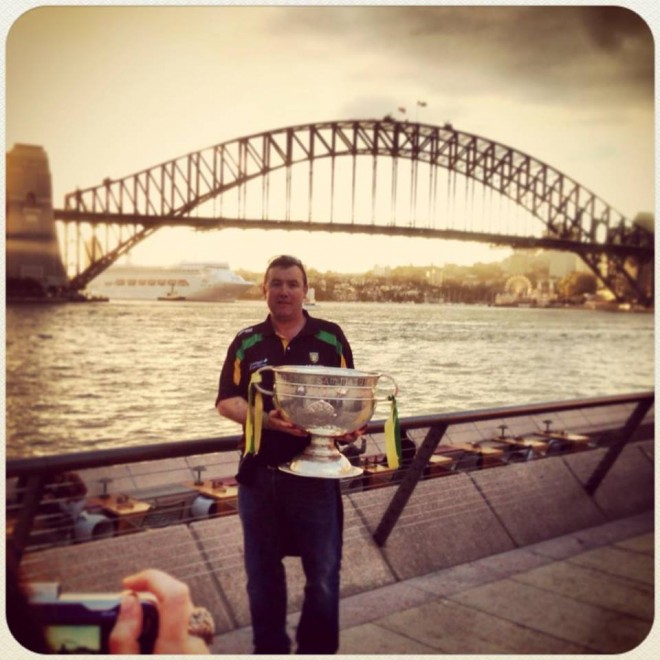 Donegal have been without a Cisteoir since July when St Naul's clubman Cieran Kelly stepped down, and the Executive...