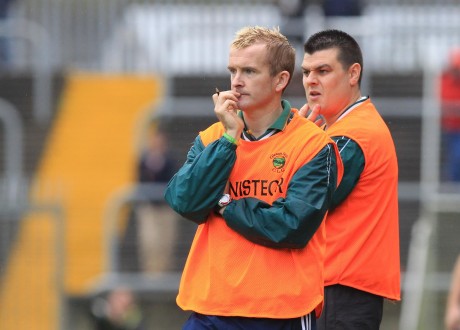 GAA – ULSTER SENIOR CLUB CHAMPIONSHIP QUARTER-FINAL
BY RYAN FERRY
GLENSWILLY manager Gary McDaid is well aware of the difficult challenge that awaits his team when they take on St Gall's in MacCumhaill Park this Sunday (Throw-in 2:30 pm).
The Antrim champions have developed a reputation as one of the best club teams in Ulster, and McDaid acknowledges that the Belfast men have a lot more pedigree in the province than his team.
"It's a massive proposition for us. St Gall's won the All-Ireland club title in 2010, and they've won the 11 of the last 12 Antrim Championships. They have a lot of experience in Ulster and you can't beat experience.
"In saying that, our boys have a little bit of experience as well. Most of them were involved in 2011 when we played in Ulster, and the majority of lads would have come through St Eunan's College, and would have regularly played against teams from all nine counties in colleges football," said McDaid, who is a PE Teacher at the Letterkenny College.
Glenswilly produced a big shock when they first played in the Ulster Club Championship in 2011, but an off-day in their next outing stopped their progress.
"We got a fabulous result down in Breffni Park against a very successful Cavan Gaels team, and then we produced our worst performance all year against Latton. And we were still only beat by one point, which was unbelievably frustrating."
Much of Glenswilly's success has been built around their mean defence, and they will need to be at their best this weekend when they come face to face with one of the most talented forward lines in club football.
"I've been trying to do match-ups and it's been really difficult. They have no weak links in their forward line, and they have almost all played for Antrim. Usually a team has only one or two good forwards, and you can work around them.
McDaid is renowned for his meticulous planning and he left no stone unturned in bringing the Dr Maguire back to the Glen for the second time.
He's been getting help from some old pals as he tries to mastermind another big victory for Glenswilly.
"I've been studying them hard over the last ten days or so. I studied at the Ranch (St Mary's College, Belfast), and quite a number of my classmates from there have went into coaching, so they've been of great benefit to us.
"A lot of them would have came up against St Gall's in games or would watch them regularly, so I've been tapping up all my old contacts."
As well as home advantage, one other factor that may be in Glenswilly's favour is that it has been five week's since St Gall's won their championship, while Glenswilly only concluded their Donegal campaign a fortnight ago.
"I suppose it is possibly an advantage in that we've been able to keep or momentum going, but I know they've been playing the Ranch, Jordanstown and Queen's in challenge games, as well as teams for Down, so it's not as if they've been sitting twiddling their thumbs."
Posted: 12:48 pm October 31, 2013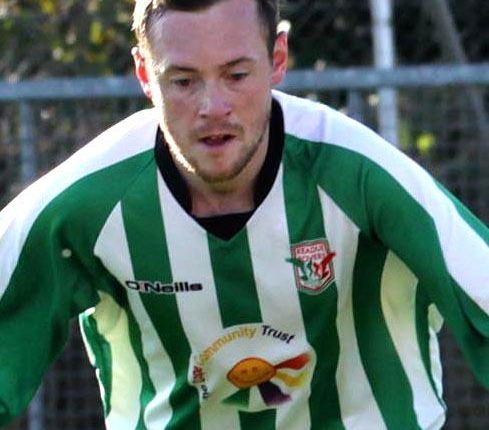 David Ward gives us an insight into the Keadue dressing room.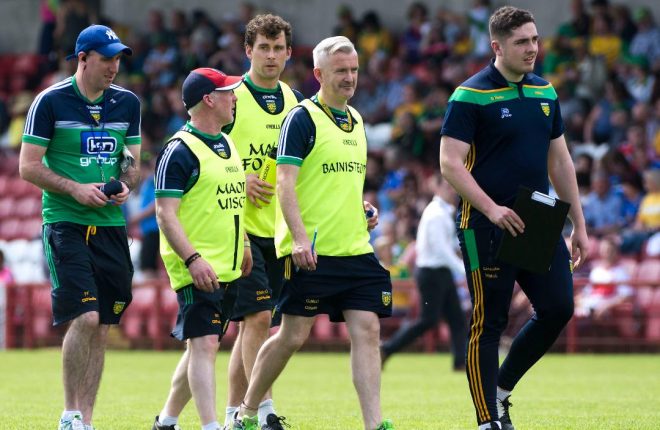 Donegal face Derry at Healy Park