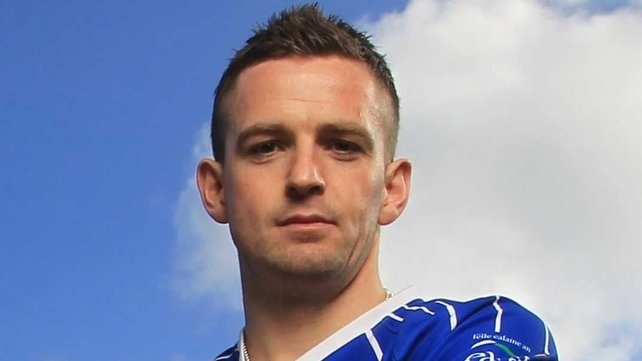 BY CHRIS MCNULTY
KEVIN McHugh has delivered a damning verdict on the attitude of certain players he feels 'were just happy to be here' at Finn Harps.
The Harps captain was speaking on Friday night in the wake of news that Peter Hutton had tendered his resignation as First Team Manager prior to the 3-2 win over Athlone Town.
McHugh was first signed by Harps in 1998 and, aside from spells at Derry City and Linfield, has been with the Ballybofey club since.
Hutton relayed his decision to his squad on Friday evening at 6.30. It was not something that particularly came as a shock and McHugh feels that the noose around Hutton had been tied by the 'attitude' of some of his players.
McHugh will be 34 by the time the new season comes around, but the striker will make himself available to the new manager, whomever that might be, for 2014. His hope remains that mindsets around him will have mended by then.
"In my day growing up, if you got a contract it was like winning the lotto," McHugh said.
"It meant something. Some of these boys who have come through the door in the last twelve months…it didn't mean enough to them.
"I won't name names, but they won't be back next year – and I don't want to see them bac
"When you're handed a contract at a club like Finn Harps you should want to do your best here to move into the Premier Division.
You shouldn't just be happy to be here. Hopefully that will change."
It is certain that there are players who have already played their last games for the club, with some of the squad appearing to be saying their farewells as they exited a downbeat Finn Park late on Friday night.
McHugh said: "It comes down to attitude. You have to want it enough and some people just haven't learned.
"Peter has been preaching to them all year, but they have let themselves down and let Peter down.
"If players don't have the capacity to learn, then they have to move on. It's simple."
Hutton's resignation means that Harps are now back on the hunt for a new boss, with other high-profile changes likely in the coming weeks.
McHugh said: "Nobody likes to see a man lose his job. Football is a results business and it's ruthless. I have no doubt that Peter will be a top manager. This is a selfish sport sometimes and you have to move on.
The club will be here when other's are gone and there are always changes at clubs. "There'll be an AGM in November and by all accounts we'll be looking at a new Chairman here too.
"People leave, people are sorry to see people leave, but things move on. As players, you have got to do your best when you're here."
The Killea man said that the dressing room had to take its '50:50 share' of the blame for the downturn in 2013.
He said: "We let him down more than he let us down. This season hasn't been good enough for a club of this stature. At a bare minimum we should be going for a play-off."
McHugh netted the third goal in Friday's 3-2 win over Athlone. Sean McCarron netted the first and the goals have taken the pair's combined tally to 21.
It was a partnership that didn't live up to its early season shoots of hope. McHugh hopes that some winter reflections will see Derry native McCarron return to Ballybofey with a little more focus in the new year.
He said: "Everyone can see Sean's ability, but ability is nothing without attitude. Without attitude you can't make it as a player.
"We know each other's game inside-out. Hopefully Sean will learn from this year because there is no doubting his quality."
While there will be more comings and goings around Navenny Street, McHugh has confirmed that he will be ready and willing to don the number ten shirt for next season.
He said: "I want to stay here. I've made the decision that I want to stick around and keep playing for Finn Harps."
Posted: 12:00 pm October 7, 2013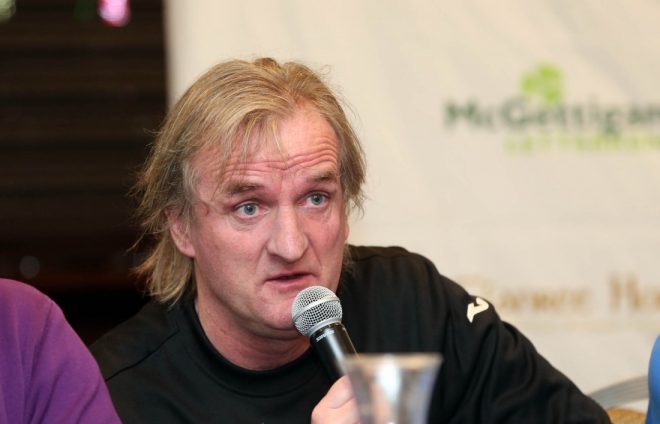 With the summer transfer window opening this Sunday, July 1, the Harps boss is instead content to spend every...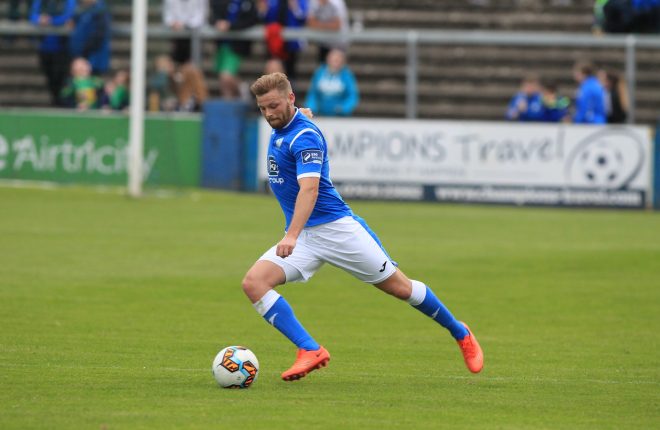 Cobh made the long journey home with the three points.