BY CHRIS MCNULTY
WEDNESDAY'S win over Zoltan Harsca, which guaranteed him at least a bronze medal at the World Championships in Kazakhstan, was Jason Quigley's 31st consecutive fight in a row without defeat. His run stretches back to a win against Chris Blaney at a club tournament in the Finn Valley Centre on March 16th 2012.
It was Quigley's first fight since being beaten 12-10 in a welterweight quarter-final by William McLaughlin at the National Elite Senior Championships two months previously.
The Navan man hadn't made the trip to Stranorlar to be an observer and he contributed well to a contest that was fought at times with the tactics of a chessboard, neither fighter giving an inch.
It was Quigley who landed the first telling blow, prising past Blaney's guard to go 1-0 up at the end of a cagey opening three minutes. Scores were at a premium, but the local puncher always seemed in control of the bout, even when Blaney forced him to the ropes 16 seconds from the end of round two. That came after Blaney's first point of the fight, bring the score to 2-1.
A seemingly relaxed and calm Quigley forced Blaney to retreat with a splendid left-hander early in the third round and he surged 4-1 ahead on points, evading Blaney's desperate attempts to claw back. Only when Quigley momentarily lost his focus did Blaney manage to chip off a score, but a 4-2 win got Quigley back on track.
"We just said that we'd get back to a show, back to where it all began so we got Chris Blaney arranged to come and fight Jason. Blaney is no mug himself. He came down and Jason was the convincing winner that night," Conor Quigley, Jason's dad and coach, told the Donegal News this week from Almaty.
Quigley hasn't looked back since and his list of scalps contains an impressive array of pugilists.
March 2012, Finn Valley ABC Tournament        Chris Blaney (Navan, 4-2)
May 2012, Algirdas Socikas Multi-Nations (Lithuania)     Artjom Fjodorov (Estonia, 16-6), Montas Balciouskas (Lithuania, 11-3), Matovk Belai (Denmark, 18-5)
October 2012, Irish National Under 23 Championships    Paul Kelly (Twin Towns, 22-5), JP Delaney (Immaculata, 20-8), John Corcoran (Crumlin, 30-8), Michael Reilly (Portlaoise, 18-5)
December 2012, European Under 23 Championships (Russia)        Adam Grabecz (Hungary, 16-3), Deniss Kormilin (Estonia, 19-7), Victor Carapchevski (Moldova, 12-9), Maksinn Timofeev (Russia, 15-13), Deniss Radovan (Germany, 17-11)
January/February 2013, Irish National Elite Senior Championships    Chris Blaney (Navan, 21-7), Darren O'Neill (19-38 c/b), Conrad Cummings (Holy Trinity, 17-14), Roy Sheahan (St Michael's, Athy, 15-6)
March 2013, Usti Nad Labem Grand Prix (Czech Republic)    Vit Kral (Czech Republic, 20-6), Zhou Yunfei (China, 14-7), Alexsander Drenovak (Serbia, 14-6)
May 2013, Internationals (Cork and Dublin)    Michel Tavares (France, 15-4), Michel Tavares (France, 13-6)
June 2013, European Elite Senior Championships (Belarus)        Arbi Charkaev (Austria ,30-27, 29-28, 29-28), Stefan Haertel (Germany,30-27, 30-27, 29-28), Evhen Khytrov (Ukraine, 30-27, 30-27, 29-28), Bogdan Juratoni (Romania, 30-27, 28-29, 29-28)
August 2013, Normandy 4-Nations (France)    Adriani Vastine (France, 3-0), Michal Kowalczik (Poland, 3-0)
October 2013, World Elite Senior Championships (Kazakhstan)    Vijender Singh (India, 30-26, 30-26, 28-28), Aston Brown (Scotland, 30-26, 30-26, 28-28), Zoltan Harsca (Hungary, 30-27, 30-27, 30-27)
Posted: 5:30 pm October 24, 2013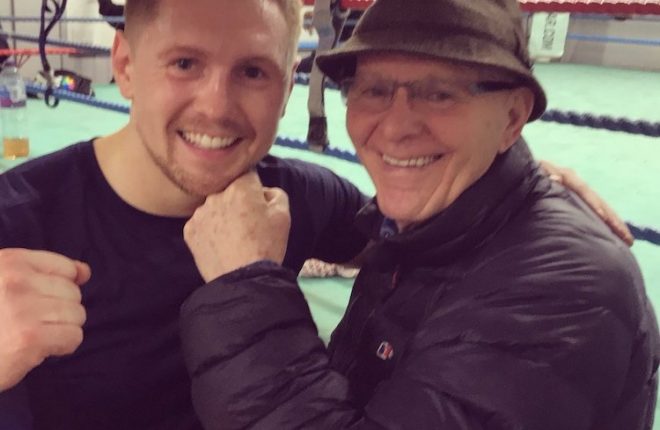 Brendan Ingle's funeral takes place in Sheffield today.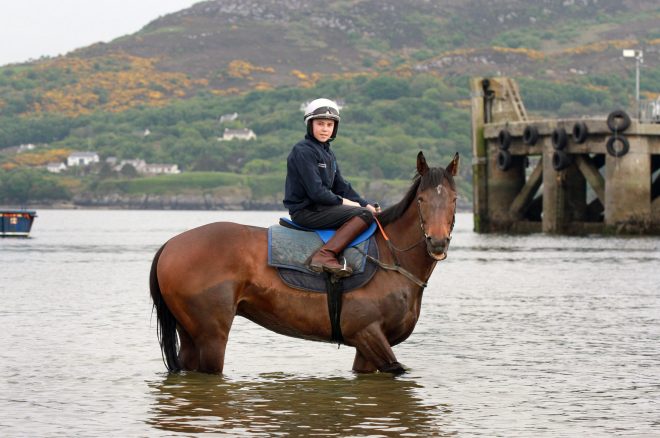 The 15-year-old Errigal College third year student landed five winners on what was the opening day of the North...