BY CHRIS MCNULTY
THE walls of the clubhouse at Eamon Byrne Memorial Park in Fintra are lined with photos of the glory days.
County Champions in 1952, 1988, 1991, 1992, 1995 and 1996, Killybegs' is a tradition that runs through the bloodlines.
In two weeks' time, the triumphant Killybegs team of 1988 will be honoured at half-time in the senior final.
Once more, Killybegs will march behind the band – usually their own St Catherine's band, as it happens – on county final Sunday.
Goalkeeper on the 1988 team was Hughie McFadden. Yesterday, his son Hugh was the ace drawn by Martin 'Slua' Boyle as his four magnificent points proved so crucial in steering Killybegs over the line and into a second final in four years.
"This means so much," the 19-year old said.
"In Killybegs, you grow up hearing of the golden-age players, of all the men being in county finals.
"It's something I want and something this teams wants: Their names on the wall as county champions.
"It's great for the club because, on county final day, there will be a Killybegs team of 25 years ago represented and a Killybegs team of today represented.
"We wanted to be there to do the whole town proud."
McFadden has had quite the couple of weeks.
Last Saturday, he sat in a meeting room at The Station House Hotel in Letterkenny, assembled in the Donegal senior football panel.
Earlier that week, an unknown number flashed on his phone. Jim McGuinness gave him the call after his 2-4 against Sean MacCumhaills in the Championship quarter-final.
McFadden has spent most of the last couple of years playing soccer, with Finn Harps and most recently Sligo Rovers.
However, he's given his word now that he'll commit to Gaelic football.
He said: "It was nice to get the call. I really wasn't expecting it. I'm just back from Sligo Rovers.
"I have put a lot of thought into it and I'm going to give a big commitment to Jim now because getting that call meant an awful lot."
This is a player who is just oozing confidence right now.
Evidence of that arrived in the form of a 50m free, sailed over nonchalantly in the 41st minute. Or there was the earlier effort, hooked over splendidly from the tightest of angles on the left flank, or the later free, sent booming over from 40m out, right on the touchline.
He said: "I didn't get much game time in the last couple of years and that didn't help.
"Coming back I put in a couple of good performances and the boys spoke well of me.
"I like to play with confidence and, after the game against MacCumhaills, I felt really good."
Killybegs have bucked a trend all through this Championship – and they did it again yesterday to deny Malin a place in what could have been their first final.
McFadden said: "I can't stress how much it means to this team.
"We have been put down, probably since 2010 when people said that these boys didn't deserve to be in a final. We got hammered in 2011 by Kilcar and hammered in 2012 by St Eunan's.
"Everyone wrote us off before this game today, too."
Killybegs were asked the questions, but they had the big game know-how to squeeze out the win. Not even the sending off of the influential Enda Murphy in the first half could derail them.
McFadden said: "After the sending off, we replied well and we didn't lie down.
"In League games, we've been known to throw in the towel early, but we showed real character with fourteen men, to stand up and take the fight to Malin.
"We showed real Killybegs guts."
Posted: 11:45 am October 9, 2013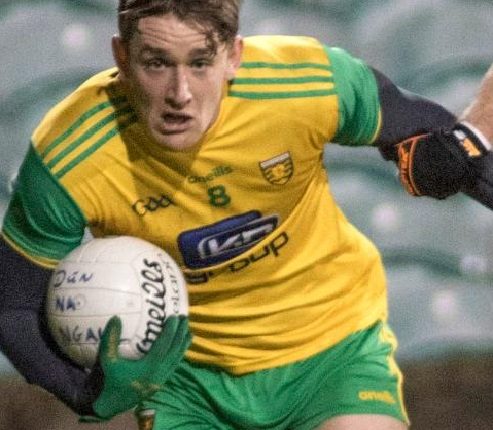 The Killybegs man wasn't happy with the Fermanagh result but he hopes they can learn from it in the...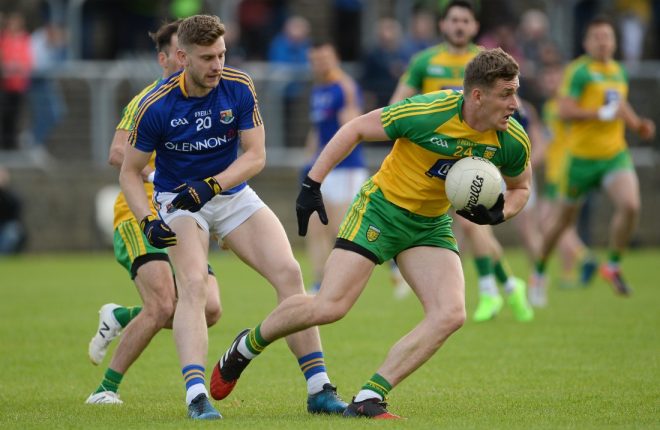 A big day for the Killybegs man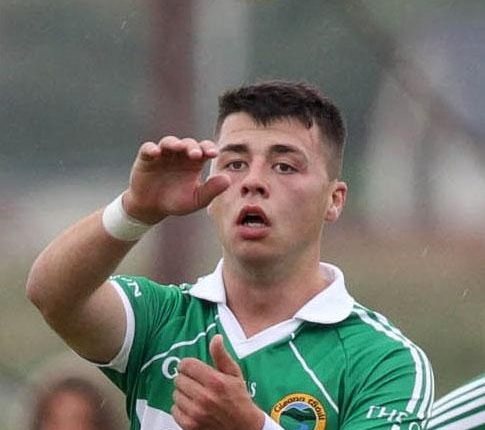 Oisin Crawford gives us an insight into the Glenswilly dressing room