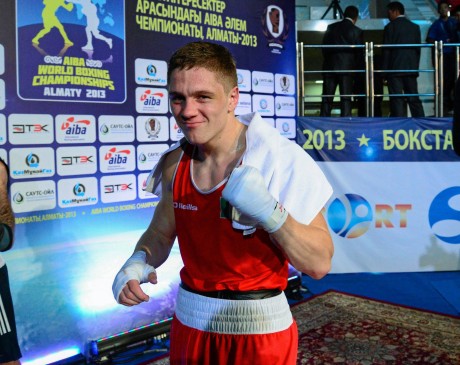 JASON Quigley fights for a silver medal today when he takes on Artem Chebotarev in a middleweight semi-final at the World Championships in Almaty but, make no mistake about it: The 22-year old Finn Valley ABC boxer has his eyes on the gold.
With wins over Vijender Singh, Aston Brown and Zoltan Harcsa, Quigley is guaranteed to come away from Kazakhstan with a minimum of a bronze medal.
Quigley has never come away from any Championships with a bronze medal. He'll aim for a silver lining today, but the Ballybofey man has designs on topping the pile and still being in the mix for tomorrow's finals.
On Wednesday, Quigley became only the eighth Irish boxer to medal at the World Championships with his 30-27, 30-27, 30-27 win over the Hungarian, Harcsa. Since last December he was won the European Under 23, Irish Senior and European Senior Middleweight Championships and is on a red-hot streak of 31 fights without defeat.
Quigley's last defeat was in a welterweight quarter-final in the 2012 Irish Senior Championships, a 12-10 loss against Illies Golden Gloves man Willie McLaughlin.
It was a night that galvanised the Quigley camp. A few weeks later he defeated Chris Blaney at the club tournament in the Finn Valley Centre and the spring was back in the step.
"We just said that we'd get back to a show, back to where it all began so we got Chris Blaney arranged to come and fight Jason. Blaney is no mug himself. He came down and Jason was the convincing winner that night," Conor Quigley, Jason's dad and coach told the Donegal News yesterday from Almaty.
"When you have defeat, defeat, defeat, as a coach you are just trying to rebuild."
In 2010 and 2011, Quigley reached the Irish middleweight final, but found Darren O'Neill to be his nemesis.  O'Neill won both fights and despite reaching the final and being the runner-up, it was no good for the bloodthirsty Quigley.
"Our heads were down after those defeats," Conor said.
"I remember at the time there was nothing easy for us and I said to Jason as we came away from the ring: 'Second sucks, when you become a winner, you'll find out how much it sucks'.
It is a line that has stayed in Jason Quigley's head ever since.
He has been in fine fettle during these World Championships and has no intention of letting his guard down.
His opponent in the semi-final, Chebotarev, comes with a serious pedigree, but Quigley has taken down the colours of top fighters before. He removed O'Neill from the Irish seniors in February and at the European Championships in June, he defeated the world number 1, Evhen Khytrov, in the semi-final.
This week, Quigley has entered the mix with the world's best boxers in his weight.
With two days of action left, Quigley is still standing.
Or, as Conor Quigley puts it: "There are four men on this planet left in the World Championships at middleweight and Jason Quigley from Ballybofey is one of them
"With every fight, he is getting better.
"The bigger the expectation, the better Jason seems to become. When it comes to the big occasion and when it comes to getting over the line, when others will falter and fail, Jason has this knack of stepping it up."
Conor missed the European Championships in Minsk because of some red tape, but nothing was going to prevent him from obtaining a ringside seat at the Baluan Sholak Palace of Culture and Sports.
He said: "Words can't explain this. Being able to watch it here, ringside in the arena, was something special."
The territory in which they now mix comes with its own problems. Jason had resisted the temptation to join Twitter until recently. When he was awarded with a Sky Sports Scholarship, Jason joined the 'Twittersphere' – but it's something that he hasn't delved too much into.
"Because of the expectation that is on him, we keep him away from the silly nonsense," Conor said.
"It can become easy to fall into a trap with the way other people are thinking and talking. The less he has to do with Facebook and Twitter until it's all over the better.
"There never is a fear for us going into a fight. The thing is more about dealing with what people are expecting him to do. Becoming Irish senior champion was great, but then going on to become the European champion was massive.
"People seem to automatically think that he'll go on to win the World Championships, but that isn't the way it works. When people are expecting you to perform, that becomes draining mentally so we have to deal with all of that."
Quigley has been taking on and beating Olympic boxers this week and will not be fazed by Chebotarev. This, remember, is a boxer, who spent time training and sparring with Nathan Cleverly, the WBO light heavyweight champion of the world.
At one session, Vince Cleverly wondered if Jason could dance with his man on the canvas. Hesitantly, Conor Quigley agreed to five round 'to see how it would go'. It was here that he realised that his son was destined to realise the dream of a lifetime.
"Because of his style, his footwork and his speed, it was absolutely brilliant. He was five rounds up and he came back after the eighth round and hadn't dropped anything," he remembered.
Their secret contains no magic formula. It's down to a raw desire and an acceptance of the hard graft that takes you to the top.
Conor said: "We keep it simple. We don't complicate anything. Jason is lucky to have so many good people around him. He doesn't go into a fight thinking he has to do this, do that and do the other. He will just keep doing what he has been doing and what has been working for him.
"There is no reason he can't do it.
"At the end of the day he is over the line and into the medals. There are only four boxers left and Jason is one of them."
Bronze, though, is not even on his radar. As he heads for today's semi-final, Jason Quigley has targeted gold.
After Wednesday's fight, Quigley tweeted: "Bronze assured impressive performance now back to focus and change the colour #finnvalley"
Posted: 7:00 am October 25, 2013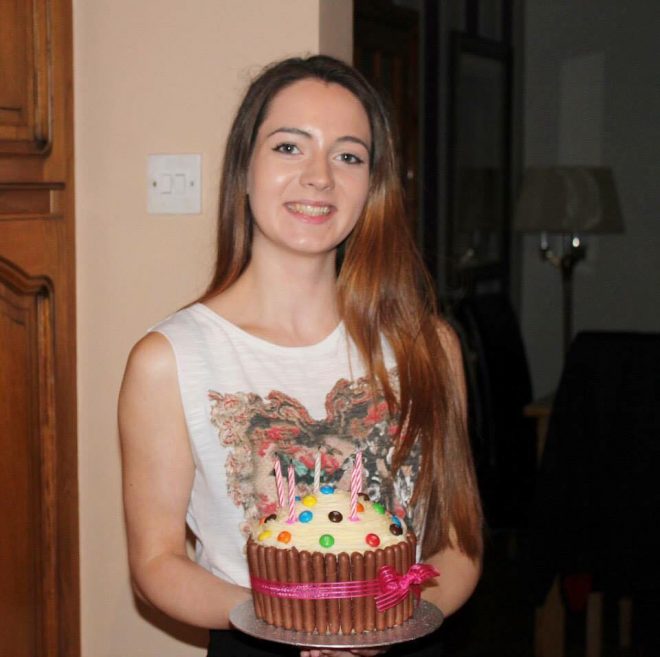 The event starts at 2pm at the shopping centre car park beside McElhinney's in Ballybofey.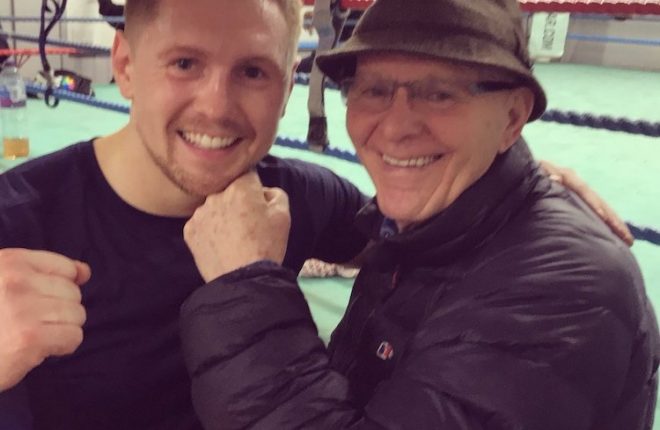 Brendan Ingle's funeral takes place in Sheffield today.