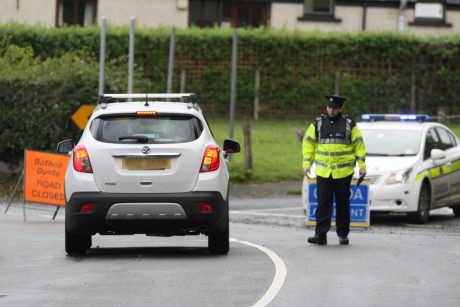 GARDAI are to issue a European arrest warrant against the brother of double killer John Gallagher, a solicitor has claimed.
Gallagher (47) appeared at Strabane Magistrate's Court yesterday ahead of a contest against a harassment charge this morning.
Gallagher stands accused of pursuing a campaign of harassment against his brother, Donal Gallagher, on dates between May 12 and May 15 this year.
In court yesterday however, Strabane solicitor Oliver Roche claimed gardai had informed him that Donal Gallagher had admitted smashing John Gallagher's windscreen during a family row earlier this year. He said a bench warrant had been issued for Donal Gallagher in connection with the incident.
Mr Roche also said that gardai were now investigating Donal Gallagher over an incident in which his brother's car was rammed on August 16. The solicitor claimed that they were looking for a European arrest warrant in that case.
District Judge Nigel Broderick said the claims would all be aired at today's contest hearing at Strabane Magistrates Court.
Posted: 1:49 pm October 10, 2013