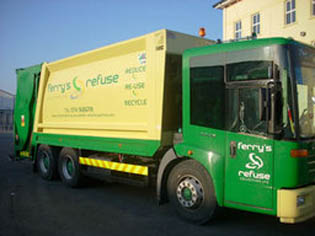 A DONEGAL refuse company has been fined €12,000 for failing to identify hazards in relation to reversing lorries in a residential area and relevant safety measures in the company's health and safety statement.
Mr Jim Ferry was before Judge John O'Hagan at Letterkenny Circuit Court on Tuesday where he pleaded guilty to the charge on behalf of his company Ferry's Refuse Collection Ltd, with an address at Rossbracken, Letterkenny.
Health and Safety Authority (HSA) inspector, Mr William Gaffney gave evidence that after becoming aware of an accident in which a three-year-old boy was killed as a result of being hit by a refuse lorry in February 2010, he made enquiries into the ownership of the lorry.
Mr Gaffney said he subsequently visited the office of Ferry's Refuse Collection Ltd in Letterkenny where he asked to see the company's health and safety statement.
The inspector said it was the company's duty to identify any potential hazards in the work place for an employee or anyone that may come in contact, and put these in writing, according to the Health and Safety act of 2005.
Mr Gaffney said representatives of the company were very co-operative and provided him with a copy of their safety statement. What caused him concern was the absence guidelines regarding the reversing of a bin lorry.
"The company should have dealt with it better by identifying the hazards and putting control measures in place such as having someone other than the driver be aware if what's happening, engineering barriers to prevent someone from falling underneath, signs or cameras.
Mr Gaffney said that he gave the company written instructions on what to do and noted that they were complied with 'fairly quickly' and the statement was amended within a month. He added that Ferry's had no previous convictions relating to health and safety issues.
Judge O'Hagan said he was very familiar with the background of this case where a lorry driver reversed a dump truck in a residential area and 'tragically a young boy lost his life'.
"There was plenty of publicity about this case at the time. The driver was acquitted of all criminal blame. I'll say no more on this," the judge said.
"Sometimes it takes a tragic incident to bring to light a failing in a place of work and to cause a system to be examined. One cannot foresee these things, but health and safety is very important and so are the inspectors and the company was fully co-operative."
Posted: 2:18 pm October 30, 2013
  At Letterkenny District Court on Tuesday 5th December 2017, David Houston of Meadowfield Manor, Newtowncunningham, Co. Donegal was given...
A 27 year old man faces trial on five sex-linked offences, including the exploitation of a child. A book...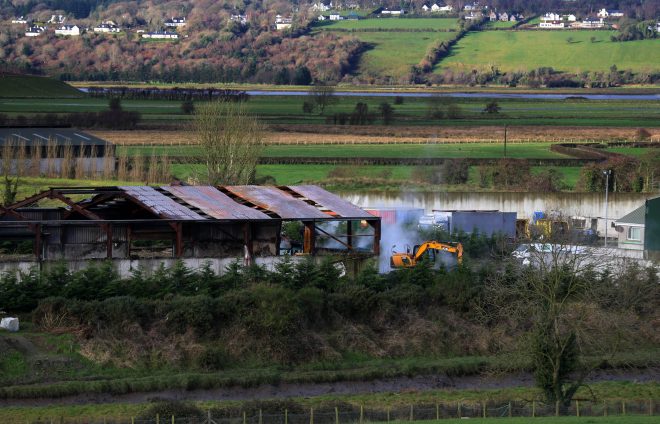 Much of the waste had been buried at locations around the 11-acre site at Rossbracken or stored in sheds...