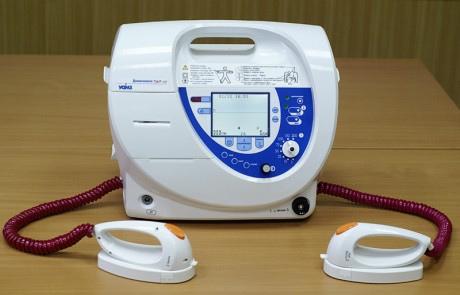 BY CHRIS MCNULTY
THE team of people who rushed to the aid of an 84-year old man who collapsed with a heart attack following Sunday's Donegal senior football championship semi-final have highlighted the importance of sports clubs having a defibrillator present.
In the moments after the game between Killybegs and Malin at Sean MacCumhaill Park in Ballybofey, Charlie Harkin, a native of Stragar, Killybegs, collapsed on the pitch. The jubilant scenes quickly turned to panic as fears for Mr Harkin grew.
Thanks to the quick-to-act members of the local MacCumhaills club and Killybegs colleagues, Mr Harkin was revived with the help of the defibrillator – the first time  since it was installed six years that it has been called into action.
Today Mr Harkin is to have stents inserted at Galway University Hospital, where he was taken earlier this week. Mr Harkin has been based in London for most of his life and has a holiday home in the Glenties area.
"Charlie might be in England all of his life, but he is a big Killybegs man," said club chairman, John Cunningham.
"I know Charlie myself; he was always a great follower of those Killybegs teams that I played on.
"It was such a relief when Charlie came around. It just really showed the importance of having the defibrillator present at the ground and a great credit must go to all of the people who went to his assistance.
"I must say, on behalf of the club, thanks to everyone who ensured that we had a happy ending."
Only once previously was the defibrillator taken to an incident when a player from a minor team collapsed , but its use was not required.
"It was on hand that time, but Sunday was the first time it was actually used," said Terry O'Reilly, chairman of the Sean MacCumhaills club.
"We never realised its importance before because we never had to."
Mr O'Reilly praised club members Alan Martin, Darren Collins, Kevin Gallagher and Michael McMahon, who played central roles in saving Mr Harkin's life.
He said: "You just couldn't see him being resuscitated, but thank God he came around. Without the defibrillator there would have been no hope. There was like a real buzz when everyone realised that he was going to be ok again.
"When you're doing a course, you're guided by a machine or an instructor. Last Sunday, there was a real life scenario with a man's life at stake – and these people really stood up. It was something new and something we've never experienced people. The people who went in were just so cool. We were lucky to have them on hand.
"Every football pitch and every community should have a defibrillator. You cannot put a value on life."
Posted: 3:48 pm October 11, 2013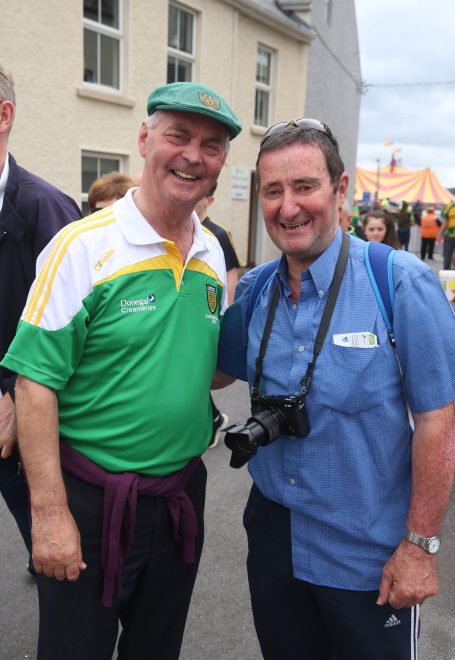 The Glenties native has captured images from thousands of games for local and national publications, including the Donegal News,...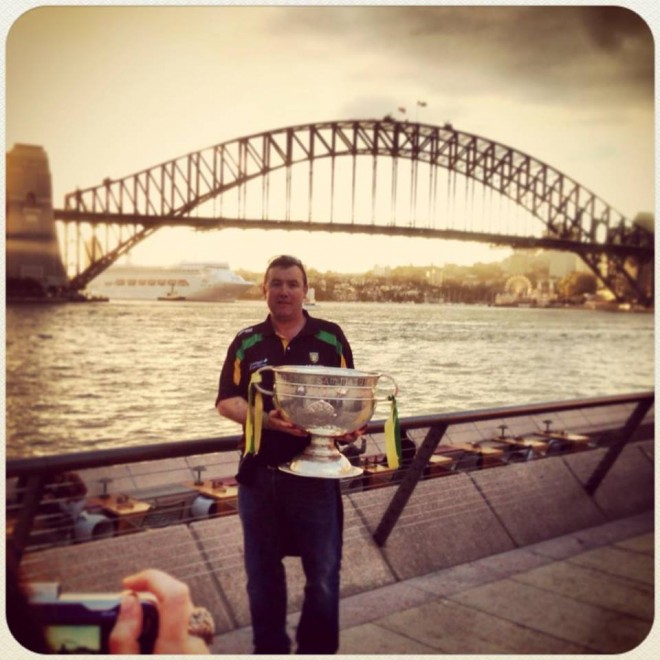 Donegal have been without a Cisteoir since July when St Naul's clubman Cieran Kelly stepped down, and the Executive...