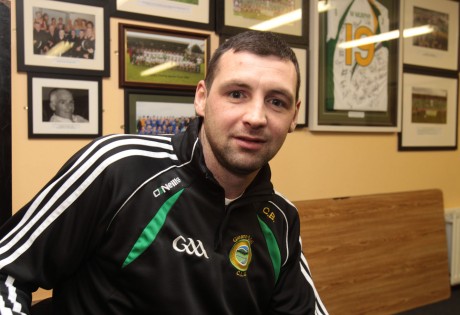 BY CHRIS MCNULTY
CIARAN Bonner has been part of Glenswilly's golden generation – but doesn't want this group of players to be remembered as one-hit wonders.
Bonner won an Under 21 'B' title with the club in 2003 when they swatted Naomh Ultan aside before they were pipped by St Michael's a year later in the Under 21 'A' final.
Glenswilly have benefited hugely from that era, including their three-in-a-row Division 3 Minor Championship wins of 2000-2002, a team that also won a League title in 2002.
"From under 16 on, this group has kicked on," Bonner said.
"It's not often a club of Glenswilly's size would get a group of players like this, a group of big players who've been together from Under 16 right up and been successful at every age group.
"When you win one senior, you don't want to stop at that. These county finals don't come around too often. You don't want to be remembered as a one-hit wonder.
"If someone had said in 2005, after the Intermediate win, that we'd play three county finals at senior level in the next eight years, you wouldn't have believed it.
"They don't come around too often so you have to seize the moment. The first year, we got caught up in the hype, putting flags and bunting up. 2011 was completely different and the players were focussed on the job. It has been the same this year. You could say that there's a maturity about the team now."
Bonner is carrying a hamstring injury since the semi-final, but could play through the pain barrier – just like he did two years ago.
He dislocated a knee cap in training in the run up to the 2011 final meeting with St Michael's. Bonner 'did a Peter Canavan' in the final, starting the game before being withdrawn and returning to see out the close of the action.
He said: "We knew I wasn't going to last the whole 60 minutes, so that was the best solution. I just didn't have a full game in me and everyone knew I was coming off at half-time."
Bonner was a member of the Donegal squad that won the National League in 2007. He burst onto the inter-county scene in 2006, making his name in the Dr McKenna Cup having never previously played for the county. In 2009, he was axed by John Joe Doherty following a disciplinary breach and has not been back since.
However, the door opened a few weeks ago. His performances for Glenswilly have been noted by Jim McGuinness who has given the mercurial Bonner another chance. For now, though, the focus is on leading the club to the top again.
"It was a nice call to get," he said.
"It was a bit of a surprise to be honest. The way it was left, I had the meeting with Jim and there was the meeting with the squad, I was left to focus on the club championship. Any player who was still playing club championship was basically left to concentrate on their club first.
"I had a quick chat to him and it was back putting the focus on the club. When it's over we'll be brought back in and see where that goes.
"Jim has a good set up. From the plans I've heard and from what people have said, it's top class. That's for another day now. The focus is on Glenswilly."
When the fingers were prised from Dr Maguire's lugs last autumn, Glenswilly's reign as county champions ended with barely a whimper.
They had been in danger, but few could see Dungloe inflicting the telling blow.
Bonner said: "We could have no excuse for last year. The talent was there, but we just had an off-season."
The draw for the 2013 Championship was hardly kind either. Drawn in the group of death, Glenswilly were faced by Bundoran, St Michael's and Kilcar; the latter two among the other favourites to go the distance.
They lost the opening game in Towney, but recovered in style.
"There was no such thing as Gary sitting us down and demanding that we got out of the group because was our aim," he said.
"We had a lot of hurt that day in Kilcar because we really believed going over there that there was a win in us.
"Bundoran probably got the wrong end of it because we just had to get the wheels in motion before going to St Michael's. We needed to get something at The Bridge – and there is a real rivalry between the two clubs. Going to Dunfanaghy for a result without the All-Star midfielder was no easy job."
Bonner can sense that Killybegs are a side with a purpose in their step – and insists that Glenswilly must bring their 'A' game to Ballybofey.
He said: "Killybegs are a proud club with a lot of tradition and are back for the second final in four years. Those boys have a monkey on their back too. They'll be looking back at their teams from the 90s who won championships. They have a monkey that they will shake at some stage. We just have to hope that it isn't this year."
Posted: 7:30 am October 20, 2013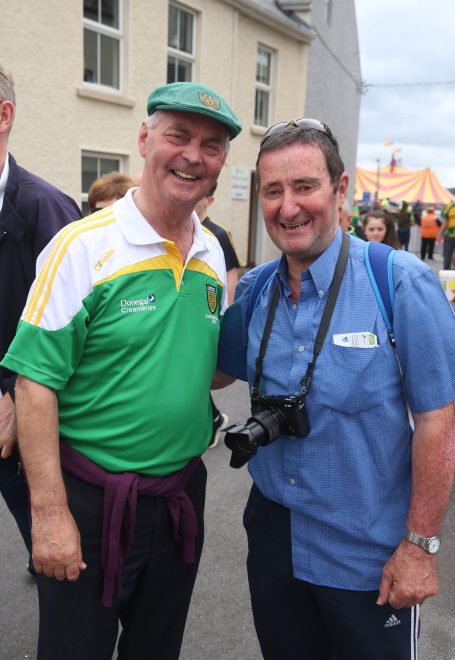 The Glenties native has captured images from thousands of games for local and national publications, including the Donegal News,...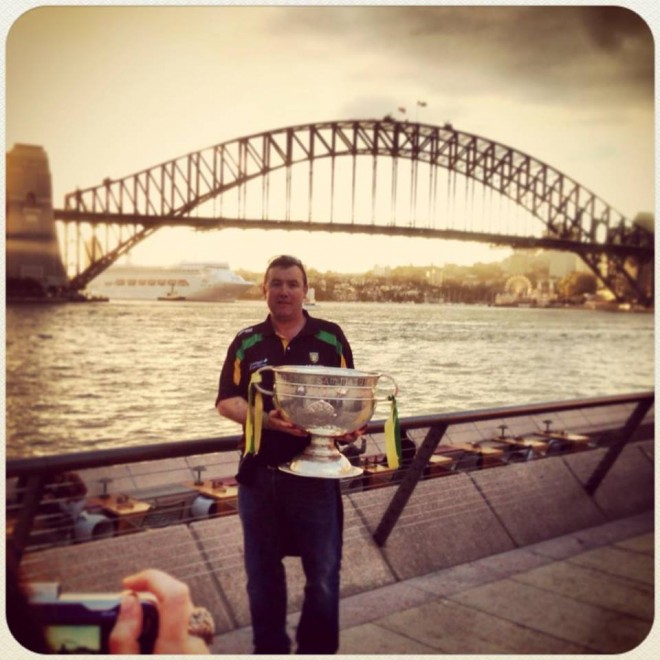 Donegal have been without a Cisteoir since July when St Naul's clubman Cieran Kelly stepped down, and the Executive...