BY CHRIS MCNULTY
CAOLÁN Kelly could cap a memorable month by helping Glenswilly to glory in Sunday's final.
The 27-year old got engaged to his sweetheart of eight years, Sheila Green, in late September and is now set for another appearance in a county final with the Glen.
An unused sub in 2007, having just returned from Boston, Kelly played in the 2011 win over St Michael's.
A qualified teacher, work is thin on the ground in his qualified profession. Sheila is also qualified as a teacher and both had pondered a move to foreign climbs.
"I had an interview for Qatar and I was thinking about going away," said Kelly, who works as a Deputy Manager in Lidl.
"We were thinking about it. The football, for me, was the main reason for staying. I knew I was going to fall to one knee – and I wanted to do that at home as well. The temptation is always there, but as long as I had a bit of work at home I'd stay for the football."
Last month, he fell to one knee at the scenic Glencar Waterfall in Leitrim. They'd met while Sheila was studying at LYIT and Caolán was working part-time in The Cavern.
A native of Malin, Sheila's brother, Daniel, plays for the Malin senior team, who were within a whisker of becoming Glenswilly's opponents for the final, just missing out against Killybegs in a game Daniel missed because of injury.
It saved any possible tensions. "She knows where her loyalties lie now anyway!" Caolán smiled.
"She was probably sweating on Sunday. If Daniel had been on, they might have got over the line. He gives them a good bit of strength at the back."
Kelly's role in the Glenswilly team has changed considerably. In 2011, he lined out as a wing-forward, but has been operating now as a sweeper and can be often seen acting as an auxilliary full-back. Kelly is one of the key components of Glenswilly's well-drilled unit.
"I try to link things up a bit too and I really enjoy playing the position," he said.
"I drop back and try to pick up any loose balls that I can, just help out the defence as much as I can really.
"You're involved in the game a lot and you feel more central to it. In 2011 I had a different role, just getting up and down the wings as often as I could. I'd have been making a lot of runs that weren't getting me on the ball. I'm more central to the action now."
Kelly did his teacher training at St Mary's in Belfast, where he played for a college team that was under the charge of Paddy Tally and contained the likes of Tyrone's Peter Harte. Among his team-mates was Michael Slane, who played for Carrickmore in Sunday's Tyrone senior championship final defeat to Clonoe.
Kelly had just returned home from Boston in 2007 when Glenswilly were gathering a head of steam on their way to their first final. He came on in the semi-final win over Dungloe, but didn't feature in the final.
Caolán is also a talented soccer player, having played for Kilmacrennan Celtic, Swilly Rovers, Fanad United, Institute and Finn Harps in his time.
He won a USL League and Cup double with Fanad and, having impressed while at Swilly, Harps came calling and he was given his debut during James Gallagher's reign at Finn Park.
In 2010, Kelly was still at Harps when Glenswilly lost to Naomh Conaill in a stomach-churning semi-final at O'Donnell Park.
"Seeing the boys go so close, and the way they got defeated in the park that day, I just thought that if they were ever to win a title and I wasn't part of it, I would regret it," he said.
"I came back the following year, Gary (McDaid) asked for a commitment and I gave it."
He won a title a year later – and they have the big prize in their sights again.
It's been some journey since 2007 and they've become older and wiser to the workings of these moments.
He said: "In 2007 we were very naive. We started to listen to the hype. We're kind of used to it now, but it's still nice to see it coming about.
"After 2011, people might have been expecting success. Within the camp, we know how hard it is and how hard we have to work for it.
"Look around that dressing room and you have men like Michael, Ciaran, Colin, Ciaran…the talent is serious in that room. There are so many leaders. You'd wonder when a club would have that opportunity again with so many great players. It's a matter of looking at yourself and the players around you. Going out against Dungloe last year definitely hurt us. It has added to us this year and has driven us on."
It'll be a memorable family for the Kelly's. Caolán's brother Leon is a member of the panel, too, but is battling a fitness race at the minute in a bid to be ready for Sunday.
The return of their cousin, Colin, to the fold, has been a real ace in the pack for Gary McDaid's team.
"Everyone knows what Colin is about," Caolán said.
"In 2011, you could see the regret in him. He might have a point to prove in a way. It's great to have him in there. A talent like that, you don't want sitting about the farm or sitting about the house.
"It's great to have him back in and it adds another dimension to our game too. He's so important to us. He hasn't lost any of the talent. It's not only the natural fitness he has, but it's the talent and the skill as well, the ability to turn on a sixpence."
Posted: 9:00 pm October 17, 2013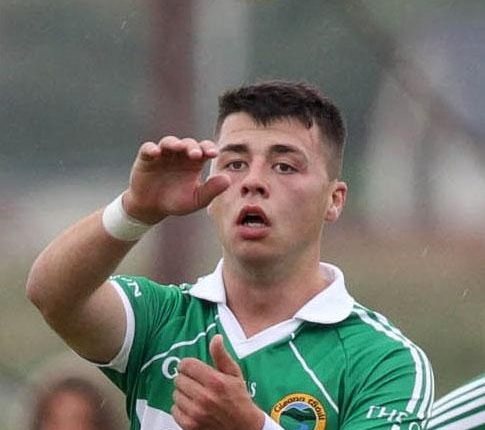 Oisin Crawford gives us an insight into the Glenswilly dressing room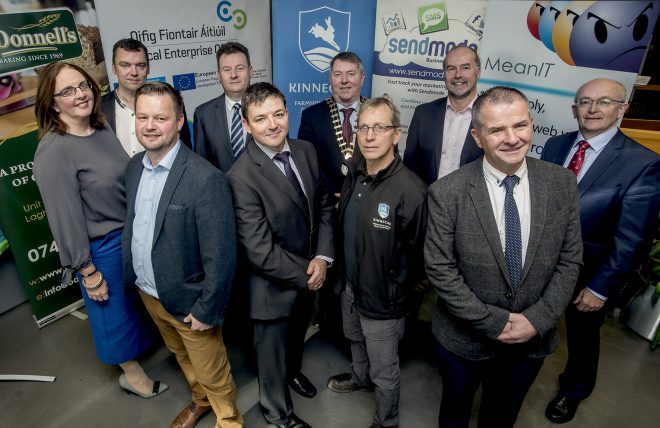 The funding was made available under the new Local Enterprise Office Innovation Investment Fund, a programme designed to help...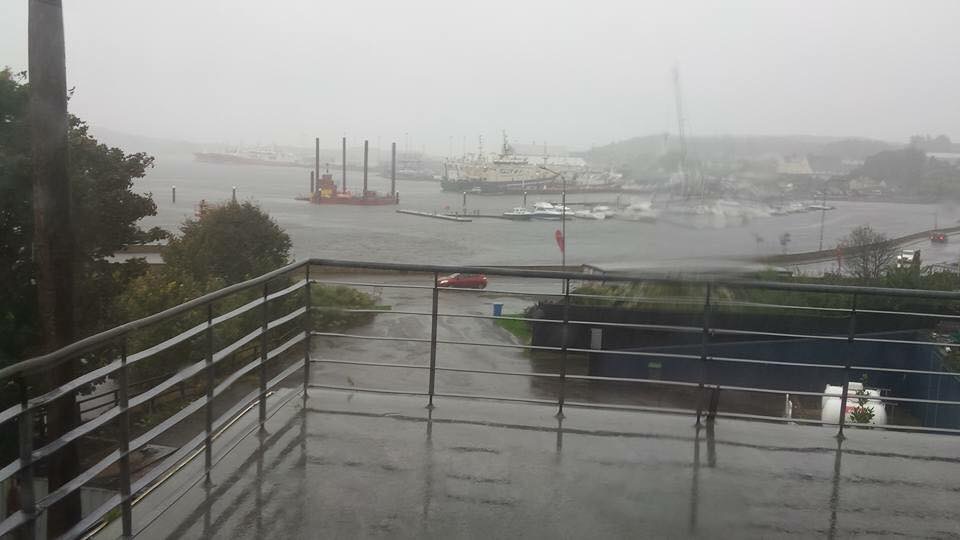 As a result of the extended period of heavy rainfall experienced yesterday, 4th October 2017, Donegal County Council's...