BY CHRIS MCNULTY
JASON Quigley is on the podium.
Now all that must be decided is where he'll stand when the medals are being dished out on Saturday.
After a convincing 30-27, 30-27, 30-27 win over Hungarian Zoltan Harsca in Wednesday's World Championship quarter-final, Quigley guaranteed himself a bronze medal at the least.
As he gloves off with Russian Artem Chebotarev in tomorrow morning's middleweight semi-final, the 22-year old Finn Valley ABC fighter is clearly targeting a tilt at the top prize.
"I'm ready for anybody. I'm ready for anything," he said.
At the very least it will be bronze, but the Ballybofey man goes today in an attempt to upgrade the colour to silver after a stunning performance to defeat Harsca. He has also beaten Indian Vijender Singh and Scot Aston Brown in what is his first ever World Championship appearance.
Now, he takes on Chebotarev, the 2010 European middleweight champion.
The shadow of his old nemesis Darren O'Neill continues to loom. It was O'Neill who stood in the opposing corner to Chebotarev in the European final three years ago. In February, Quigley finally annexed his O'Neill hoodoo. A win over the man who ended the Kilkenny southpaw's European dreams would surely taste sweet in the Quigley corner.
In his quarter-final, Chebotarev defeated Azizbek Abdugofurov from Uzbekistan by a knockout in the first round.
Quigley has never come home from a Championships with a bronze medal. He has every intention this time of stepping up on that podium.
"With every fight, he is getting better," his father and coach, Conor, told the Donegal News from Almaty.
"The bigger the expectation, the better Jason seems to become. When it comes to the big occasion and when it comes to getting over the line, when others will falter and fail, Jason has this knack of stepping it up."
Quigley is unbeaten in his last 31 fights – a run stretching back to March 2012. Belief is high in the camp.
Gerry Hussey is a performance psychologist who is in Almaty with the Irish team. He tweeted this week: "The mind centres on three beliefs: I am, I can, I will."
At the grandly-titled Baluan Sholak Palace of Culture and Sports, Quigley takes that mindset with him into battle.
Posted: 6:30 pm October 24, 2013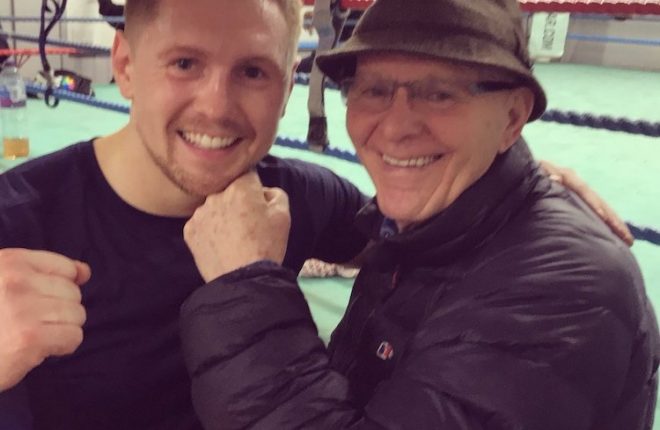 Brendan Ingle's funeral takes place in Sheffield today.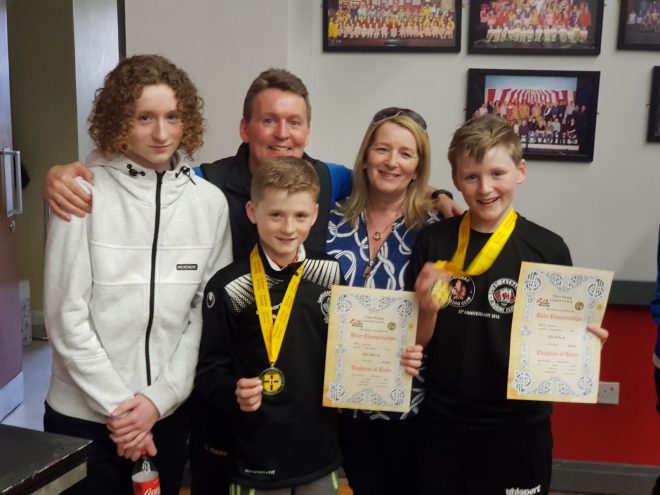 Seán Brady Devenney (11) and older brother Cathaír (12) from Corgary, Ballybofey, now progress to the All-Ireland finals in...