GAA – BRIAN MCCORMICK SPORTS, DIVISION ONE RELEGATION PLAY-OFF
FOUR MASTERS 0-06
ARDARA 1-05
By Harry Walsh in Donegal Town
TIR CHONAILL Park was no place for the faint hearted yesterday afternoon. With Division One survival at stake, hosts Four Masters and south-west neighbours Ardara went at one another from the off like two beasts locked in mortal combat.
Nose to nose, the two teams squared up to one another, snorting and scratching at the dirt beneath their feet. The reasons behind such behaviour was simple – establishing and keeping territory that is a place at the top table of the All County League.
It made for compulsive viewing and at the end of more than sixty absorbing minutes of football the only disappointment was that there had to be a loser.
On this occasion it was the hosts, Four Masters, but with a little more accuracy – especially from placed balls – it could just as easily have been Ardara who would now looking forward to playing Division Two football in 2014.
Emlyn Hughes' team enjoyed home advantage, as they finished well clear of Ardara at the end of the league season, but the game might well have been played at Pearse Memorial Park as the visitors hugely outnumbered their hosts in the stand.
It all made for a raw, exciting occasion, one which is normally reserved for a Championship Sunday.
Four Masters started like a team on a mission, with points from the excellent Barry Dunnion and Dillon Ward putting them two to the good inside three minutes.
However, with Brendan McNelis showing the nerve to belie his tender years, Ardara were soon back on level terms thanks to two scores from their towering number 10. When he added two more, both from placed balls, Ardara led by double scores by the 23rd minute.
To their credit, Four Masters refused to lie down and when goalkeeper Paul Durcan showed his team-mates how it should be done from a '45 the gap was reduced to one five minute shy of the short whistle.
Benny Byre levelled matters after linking well with Shane Carr and when Danny McGarrigle drove forward from corner back to split the uprights, Four Masters took a one point lead into the break.
The game's only goal arrived inside the opening minute of the second half. Man of the match Kenneth Doherty dispossessed Karl Lacey before fisting the ball to Gareth Concarr who coolly side-stepped his marker before slotting a left footed effort into the bottom corner of the net.
The roar which greeted the goal could nearly be heard back in Ardara but, as proved to be the case all afternoon, Four Masters were not about to roll over and accept defeat.
Driven on by Lacey and Dunnion, they were back within a point when ace marksman Michael Doherty, who been sprung from the bench, slotted over a free on 32 minutes.
We didn't know it at the time but that would be their only score of the half with the only other score coming from Ardara some 22 minutes later.
In between times the game developed into an arm wrestle with the names of Four Masters full-back Darren Walsh and Ardara's Ciaran Breslin, Kevin Herron, Kenneth Doherty and Conor Classon all finding their way into the referee's note-book in quick succession.
Peter McHugh, also a second half replacement, fired over Ardara's insurance point – off an upright – and try and they might Four Masters were unable to breach a rearguard in which captain Declan Gavigan and his defensive colleagues stood firm.
There was still time for Jimmy O'Connell to pick up a second yellow card in the last minute of normal time but it would matter little as Adrian Brennan's side held firm.
When Jimmy White finally blew his long whistle it sparked scenes on wild celebration both on and off the pitch as Ardara's remarkable record of playing in the top flight continues into a 38th year.
For Four Masters and their All-Ireland winners Karl Lacey and Paul Durcan it's back to Division Two football for the first time since 2006 but they have to look no further than their Donegal team-mates, the Glenswilly pair Michael Murphy and Neil Gallagher, for inspiration as they look to bounce back in 2014
ARDARA: Declan Gallagher; Sean McLoughlin, Declan Gavigan, Kevin Breslin; Nicholas Maguire, Nicholas Breslin, Kevin Herron; Kenneth Doherty, Jimmy O'Connell; Brendan McNelis (0-4, 3 frees), Martin Shovlin, Ciaran Breslin; Peter Oliver McNelis, Conor Classon, Gareth Concarr (1-0). Subs: CJ Molloy for N Breslin (40 mins), Peter McHugh (0-1) for Shovlin (49 mins), Tomas Boyle for P McNelis (57 mins).
FOUR MASTERS: Paul Durcan (0-1, '45); Kevin Breslin, Darren Walsh, Danny McGarrigle (0-1); Conor Rooney, Karl Lacey, Barry Dunnion (0-1); Luke Keaney, Barry Monaghan; Benny Byrne (0-1), Conor McMonagle, Caolan Loughney; Dillon Ward (0-1), Shane Carr, Darren Doherty. Subs: Michael Doherty (0-1, free) for Loughney (32 mins), Conor McDaid for D Doherty (53 mins) and Kevin McBrearty for McMonagle (57 mins).
REFEREE Jimmy White (Killybegs).
GAME AT A GLANCE
Man of the Match
Kenneth Doherty (Ardara)
The quietly spoken Doherty has been the club's most consistent performer this season and he drove them forward from the first to the last whistle yesterday. It was fitting that it was his big on Karl Lacey which won the ball for the game's only goal. Ardara also had big performances from Brendan McNelis, Conor Classon and Declan Gavigan while Barry Dunnion and Karl Lacey did their best for the hosts.
Turning Point
In a game as tight as this it was always going to hinge on a three-pointer. The all important goal arrived within 50 seconds of the restart when Kenneth Doherty's pass was expertly dispatched to the net by Gareth Concarr.
The Whistler
Jimmy White was left with no option but to show Jimmy O'Connell a red card late on. White can be a fussy official who can frustrate but he remains one of the best in the county and has the respect of the players – something that was crucial yesterday. 
Terrace Talk
The Ardara crowd showed their team that they were right behind them yesterday. A thunderous roar greeted their arrival – and that Ardara fans outnumbered Four Masters by six of seven to one made it something of a home venue for them. The game here wouldn't go into the 'classic' file, but the atmosphere in Tir Chonaill Park was another pointer to the special feeling that comes with a packed house at play-off games
What's Next?
 
While Emlyn Hughes will go to 'reflect' on his future as Four Masters boss, Adrian Brennan and Ardara can look forward to another year in the top flight.
Posted: 8:11 pm October 27, 2013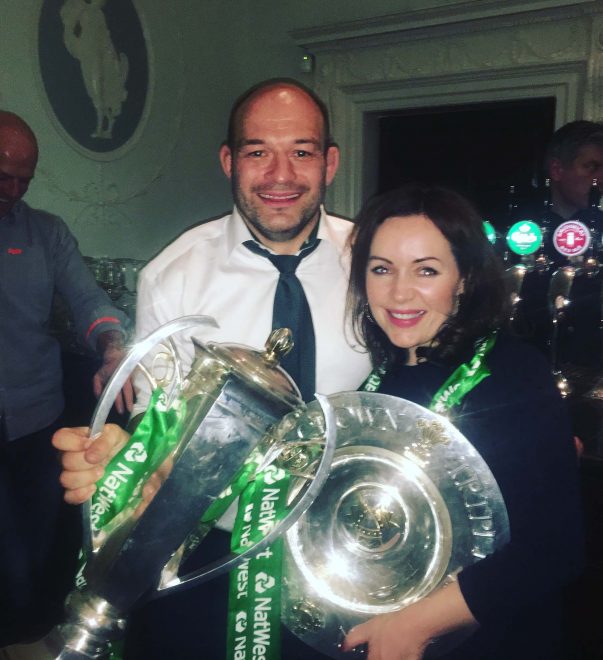 It was a tense journey on the way to the ground. Some lads listened to music to get themselves...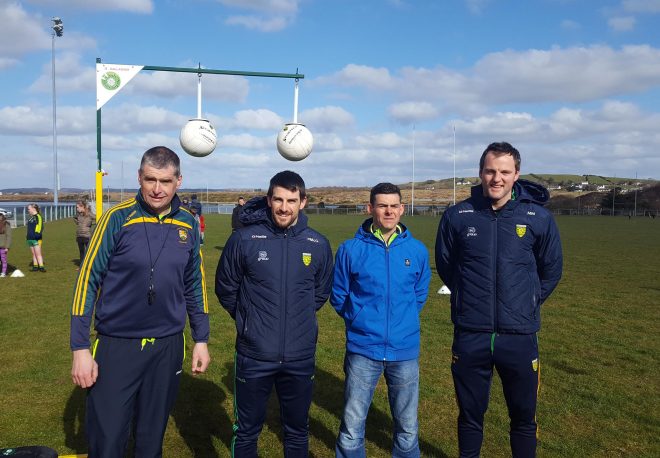 The idea for 'High Achievers' came to Patrick and Gerard while they were watching a Donegal game on television...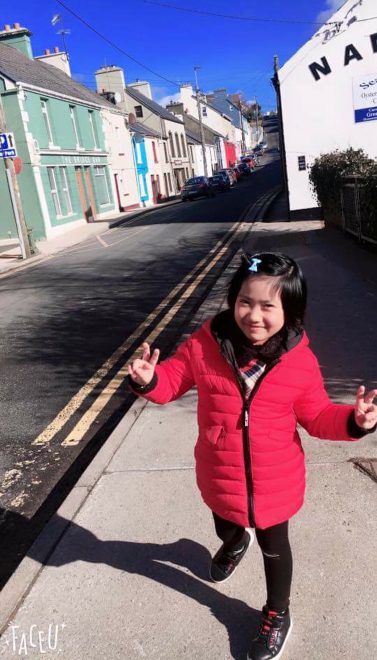 Yuhan was taken to her grandparents home in Fujian, a province on the southeast coast of China, following the...