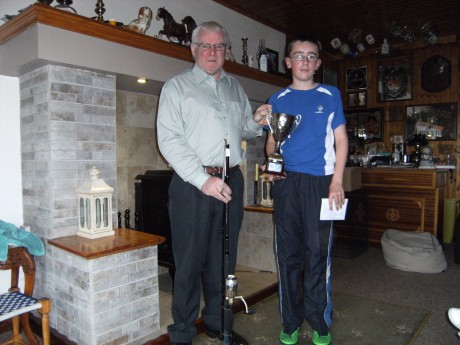 THE Annual Mulroy Bay Charity Sea Angling Competition was held on Saturday, August 24.
47 Anglers took part including 9 juveniles, with the boats departing from the scenic Moross Castle.
Everyone enjoyed taking part in this worthy event even though the catch return was small for some anglers.
The prize winners on the day were; Best Team: John Sweeney, Sean Sweeney, Paul Sheerin and Martin Mc Elwee.
Best Male Angler: Raymond Friel.
Best Female Angler: Ellen Logue.
Best Juvenile: Sean Sweeney.
Best Variety: Patrick Morning.
Best Boat: Edward Joseph Mc Grenaghan.
Youngest Angler: Kyle O' Donnell, aged 8.
The organisers would like to thank the many generous sponsors and all the boat owners and skippers involved, whom without whose help and support, this event could not have taken place.
The Competition organisers were delighted to report that this years' event raised over €900 for the very worthy RNLI.
Rathmullan Charters still have a few weekend dates available in September for groups of up to 12 with rods and reels supplied free of charge. Call Angela on 087 2480132 for details.
Trout Angling
The Milford & District Fly Angling Club will host the Annual Donegal Pairs Open Fly Angling Competition on Lough Fern next Saturday the 14th of Sept.
Now firmly established as the biggest Trout Angling event on the Donegal calender, no doubt this years event will draw another big crowd with a prize fund in excess of €1500.
To book or for further information, please contact Kenneth in the IRD office in Milford on 0749153736.
Boat hire is available on Lough Fern with the boats moored at the club pier in Milford.
For boat hire , please contact Kenneth at the IRD Office in Milford on 0749153736 or 0868384882.
For further up to date Club information and events, please log on to the club website at www.milfordflyangling.com
If you or your Club have any catches or events for mention, please contact me here at the Angling Centre on 0872929888 or Email jmclswillyflies@eircom.net.
Posted: 10:25 am September 7, 2013