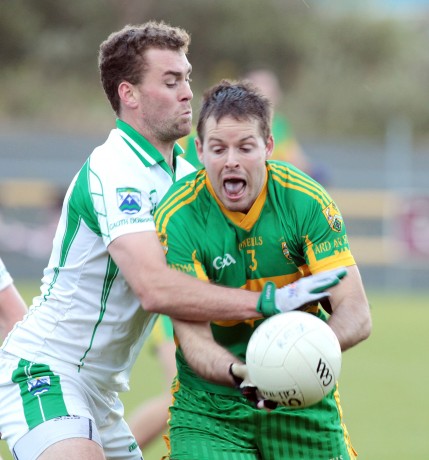 BY CHRIS MCNULTY
THERE are springs in the steps down Kentucky way again.
Nine years after Dr Maguire made its last visit to Ardara and seven years after their last appearance in the senior championship semi-finals, they're beginning to dream around Pearse Park once more.
Last Sunday evening, Ardara pressed the gas in the second half to defeat a disappointing Gaoth Dobhair and book a berth alongside Glenswilly in the semi-finals.
The six-times winners face a huge test against Glenswilly but, given the wide open nature of the race to capture the good Doctor, it's no surprise that events last weekend have sent an electric zip through Ardara.
"It's been a long time," says veteran Brendan Boyle.
"For a lot of our young lads it'll be the first time, so it's really something for them to look forward to.
"It's such a tight Championship now. There were upsets, but they were based on League form. Championship is a different animal altogether. We haven't been going well ourselves but we played well against Gaoth Dobhair, so hopefully we can kick on now."
Ardara have struggled in the League. Only relegated Killybegs are beneath them in the standings and they entered last Sunday's quarter-final without Paddy McGrath and Matthew Maher, key members of the side.
Off the bench, though, they were able to call on Kevin Byrne, Stephen McHugh and Boyle. It was the impact of Boyle that really drove Ardara towards the tape. The former Donegal player scored two points in a display that really energised his side.
"When you come in off the bench you want to make an impact – after all, that's what you're there to do," Boyle says.
"The game had opened up and there was a good bit of space in and around the half-forward line. It worked out well.
"I don't think the scoreline reflected the game at all. With the breeze we had only three points scored so we were up against it. We dug deep and pulled it out of the bag."
Ardara were the underdogs, but were fully deserving of their 0-10 to 0-5 win. Boyle was relieved to have been on the park by the conclusion, three weeks after he was carried off in a League game against Four Masters with damaged ankle ligaments.
2011 Champions Glenswilly, a side whom they are no strangers to, await – and Ardara are quite content to have their toes tagged with the underdog badge again.
Boyle says: "We'll put the heads down now and re-focus, keep working hard. We'll look forward to Glenswilly.
"We know enough about them – we've had them plenty of times. Semi-finals are there to be won and we need to just concentrate on our own game from here."
One thing that was evident last Sunday was that Ardara had real belief within their ranks.
"We believed in ourselves that we could do it," says full-back and captain Declan Gavigan, one of Ardara's top performers in Letterkenny.
"With a mixture of injuries and different things, we have had an up and down season. We went to Letterkenny with belief, but we had to. We had a good win the previous week and we've been preparing to meet a strong Gaoth Dobhair team for the last eight weeks.
"It was neck-and-neck. We went in three-all after having the wind and we should have been well in front at half-time. We put the shoulders to the wheel, we grouped together in the second-half and we played very well, pressed hard and turned over a lot of ball."
The absence of McGrath had hit hard and was seen by many as the factor that would be the winning of the clash for Gaoth Dobhair. Ardara upset the applecart, though, with a dogged display.
Gavigan says: "Paddy is key for us because, really, he holds the whole thing together.  He is always there to take a ball and carry ball forward. We knew for three weeks that we wouldn't have him so, instead of dwelling on it, we tried to look to the positives. I'm sure if he has anything to do with it for the semi-final he'll be there.
"We have a good squad here with a lot of good, young players here and we coped well."
Posted: 11:30 am September 21, 2013
The Loughros More Bay SAC Conservation Group has contacted local Councillors and TDs about the proposed development.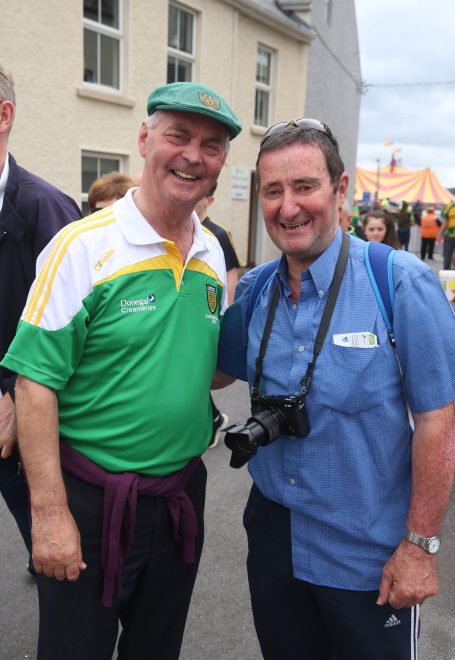 The Glenties native has captured images from thousands of games for local and national publications, including the Donegal News,...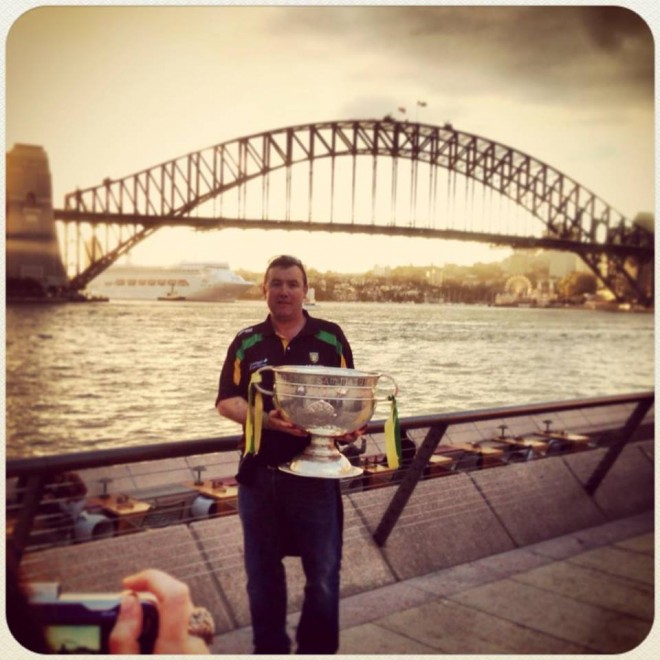 Donegal have been without a Cisteoir since July when St Naul's clubman Cieran Kelly stepped down, and the Executive...