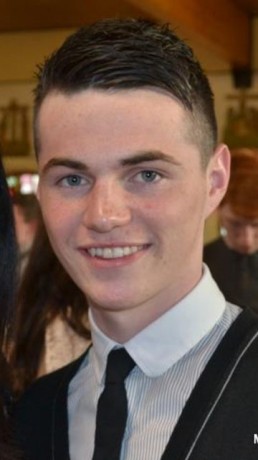 BY C.J.MCGINLEY
THE family of a young Loughanure man who remains in a coma at a hospital in England following a car accident are keeping a vigil at his bedside.
Conor Boyle (18) is fighting for his life at Addenbrookes Hospital in Cambridge. Speaking to the Donegal News yesterday (Thursday) his grand-uncle, Hugh Rodgers, said he remains in a 'critical condition'.
"We're all praying and hoping Conor will pull through," he said.
"He has very serious injures and remains in a coma," Hugh added.
Up to 500 people offered prayers in Annagry Church on Wednesday night for the very popular Loughanure teenager following a weekend car crash near Peterborough.
The Mass, celebrated by Fr John Britto, saw a huge turnout of young people, many of them friends and relatives of the young Rosses lad – together with a wide circle of relatives, family friends and members of various communities in west Donegal.
Posted: 2:13 pm September 12, 2013