BY CHRIS MCNULTY
JIM McGuinness has announced that former team-mates Damian Diver, Paul McGonigle and John Duffy have been added to his backroom team.
The news comes just over a week after it was confirmed that assistant manager Rory Gallagher, video analyst Maxi Curran and kitman Francie Friel would no longer be part of the set-up. Their depatures remain shrouded in mystery, but this afternoon's announcement brings to an end speculation about their successors.
McGuinness wasted no time in filling the voids.
It is believed that Diver will assume the role of 'number 2' as McGuinness's assistant manager. The Ardara man – who played 120 times for Donegal between 1995 and 2007 – had been brought on board by McGuinness just after his appointment as Donegal senior manager in 2010.
Diver was on board to oversee strength and conditioning work and a role as a defensive coach had been planned before other commitments forced him to step aside.
At the time, Jim McGuinness said of Diver: "Damian will add character and integrity to the whole thing and we're very happy to have him on board."
Today's confirmation comes just six days after Diver ruled himself out of the running.
The roles of McGonigle and Duffy are as yet unclear.  Both are also former team-mates of McGuinness.
McGonigle is the current chairman of the Buncrana club and is also a former manager of his home club, while Ballyshannon native Duffy, who now resides in Killygordon, won senior championship medals with Aodh Ruadh in 1994, 1997 and 1998.
Posted: 5:01 pm September 25, 2013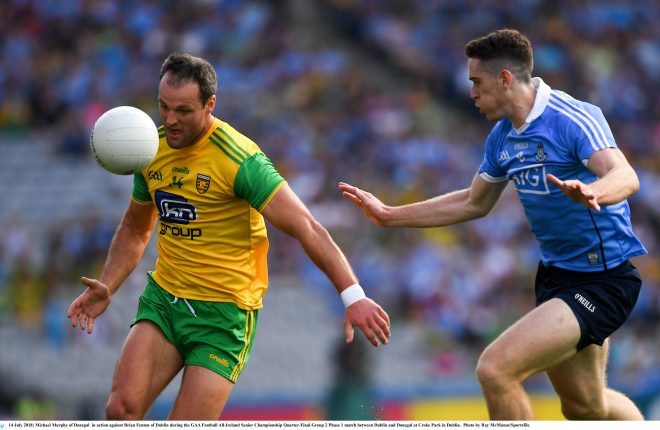 Dublin too strong in Croker.