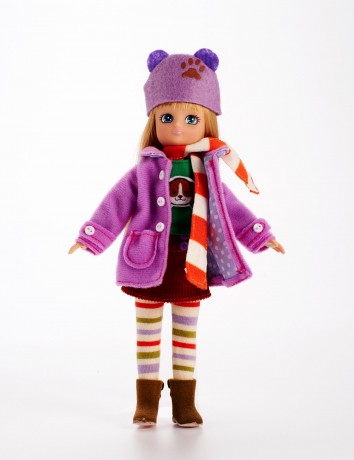 THE Donegal maker of the popular children's Lottie doll was celebrating this week having come first in the UK Independent Toy Awards in the UK.
Ian Harkin from Ballybofey designed the doll and its accessories through his company Arklu Dolls based. He is the son of Alex and Mary Harkin.
Arklu won the dolls section of the prestigious Independent Toy Awards for their doll Lottie.
The company's managing director Ian Harkin said he was delighted by the award.
The awards, which are judged by toymakers, celebrate the toys they think parents should be buying this Christmas.
"We are delighted and we are very proud of the Lottie range. Our doll is a responsible doll and a lot of thought has gone into what she looks like and the message she takes to children.
"We are delighted we have been rewarded for this effort," Mr Harkin said.
Lottie's latest award is one of many the toy manufacturer received since its success story took off in 2010 with the creation of a Kate Middleton doll.
Launched last year Lottie is a new, innovative fashion doll for girls aged three to nine years. Since her debut, it has won 12 awards in the USA and UK, including 3 Oppenheim Portfolio Platinum Awards, generating international media coverage and been the beneficiary of positive parent and blogger reviews.
Lottie is both fun and educational and an affordable, aspirational 'pro girl' doll.
Posted: 9:00 am September 21, 2013