BY CHRIS MCNULTY
JASON Quigley jets off to Kazakhstan on Sunday with a ten-strong Irish Elite team for the World Championships, which are being held in Almaty.
The Championships get underway on October 11 with the Irish squad going into a training camp with the host nation in advance of the real action.
Quigley was this week officially named on the Irish squad by the IABA, though his place had already been guaranteed after winning both the Irish senior and European senior titles this year. Quigley is also the reigning European Under 23 champion.
The IABA revealed in July that Quigley was a cert to be on the plane for the World Championships, despite stromng calls from Darren O'Neill's camp for a box-off. Even on the day of Quigley's winning of the European title in June against Romanian Bogan Juratoni, RTE boxing analyst Mick Dowling floated the idea of a box-off between Quigley and the Kilkenny man.
The Quigley camp was insistent that they would not have participated, but sense prevailed with IABA officials confirming Quigley's place well in advance of the official team announcement.
Quigley had beaten O'Neill, the captain of the 2012 Olympic boxing team, in the Irish senior quarter-final, finally exacting revenge for two final defeats. The Paulstown man was desperate for inclusion for the Worlds but he endured further ignominy when he didn't get a chance of a box-off at light heavyweight with Joe Ward, despite weighing in for one.
The Kilkenny-born southpaw took to Twitter and Facebook to express his anger.
"Team picked 4 worlds & didn't even get boxoff. Use & abuse, way of those in charge it seems. If get back on top at least I'll no now," O'Neill tweeted.
On Facebook, O'Neill wrote: "So the team has been picked for the world championships & I didn't even get a box off despite weighing in. Great how quickly they forget u & use u. Seniors next year, hopefully b back no1, telling them all where to go."
Quigley, meanwhile, heads to Kazakhstan in the form of his life.
The Finn Valley ABC man is unbeaten in his last 28 fights and on his way to gold at the European seniors in Minsk, he recorded wins over two medalists from the last World Championships in 2011. Quigley overcame Bogdan Juratoni of Romania in the European final, two years after Juratoni won World bronze in Baku.
But it was Quigley's semi-final, a win over Ukrainian Evhen Khytrov that raised the eyebrows: Khytrov is the world number one and was the gold medalists in Baku.
"Beating the world champion was definitely the highlight of the tournament for me and has given me a huge boost of confidence," Quigley said.
"It's shown me that I'm right up there with the best in the world."
The Irish squad also contains Paddy Barns, Michael Conlan, Gary McKenna, Sean McComb, Ray Moylette, Adam Nolan, Joe Ward, Tommy McCarthy and Con Sheehan, while coaches Billy Walsh, Zuar Antia and Eddie Bolger will travel with the team.
Posted: 5:00 pm September 25, 2013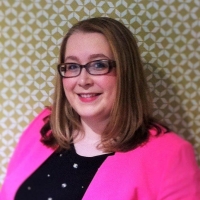 Dublin Fringe Festival is delighted to announce the appointment of Ruth McGowan as its new Festival Director. Following...
A total of 240 dogs and their handlers from 23 nations will compete for the 'top dog' title over...
JASON Quigley hopes to fight again later this year, as he continues his recovery from a broken hand.