BY CHRIS MCNULTY

PETER Hutton has fired a stern warning to his players as the season enters its final three weeks.
The Finn Harps boss has told his players to 'stop feeling sorry for themselves' and has urged his squad to be 'more professional'.
His comments came after his team lost for the fourth League game in a row and the mood by the Finn this week was in stark contrast to seven days previously when Harps were only denied an FAI Cup semi-final berth by Mick Daly's late equaliser for Drogheda United.
"They're all still down in the dumps," Hutton said.
"The vast majority of them feel we should have finished it last Friday night.
"This could be a long three weeks if that's the frame of mind they're going to be in. To be quite honest I won't tolerate that.
"They have to get their heads up and get on with it. They have to be more professional in their application.
"They're all young, fit, have their health and have a lot to look forward to.
"Irrespective of whether they're here, they'll be playing football somewhere and shouldn't just be going through the motions."
Mervue arrived in and left from Ballybofey with play-off hopes still alive.
Hutton, who made six changes to his team for the visit of the Galway side, said: "They are still going for promotion while we're, after the Cup defeat, feeling a bit sorry for ourselves.
"The players looked a bit leggy at times. In saying that, there were some decent passages of play too, but just not enough."
Hutton was cautious when asked if he felt his players were far away from being a competitive unit in this Division.
He said: "They still have a bit to go. The First Division is a very physical and demanding League.
"The way the majority of teams play it doesn't lend itself to fast flowing, neat football. You have to physically go out and battle with teams and grind out results."
Hutton has said that he would much prefer to sacrifice a position or two in the League if it meant giving runs out to other fringe members of his squad.
The Harps manager said: "I think overall it's more beneficial for us to see young players and to give them experience now at this stage of the season.
"Whether we finish fifth, sixth or seventh, it won't have a massive impact on the club. It's better to give young players experience, so they can go away in the off-season and know what has to be done to be right for next season.
"It's about the ladder – preparing the players to let them see how much of a step up it is.
"It was certainly a step up. At times the fitness levels were waning."
Posted: 7:30 pm September 22, 2013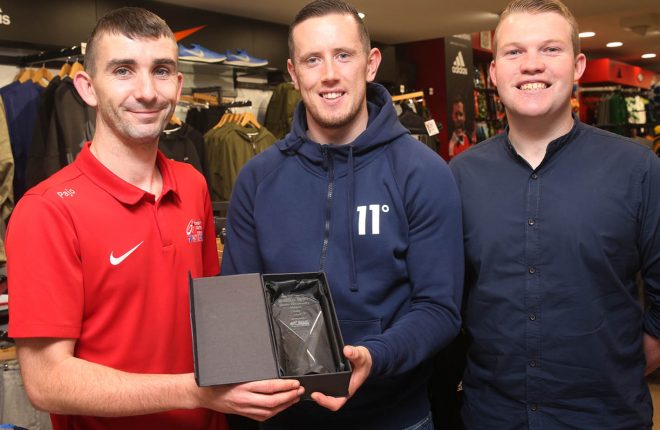 Gallagher was awarded the Donegal News Sports Personality of the Month award for July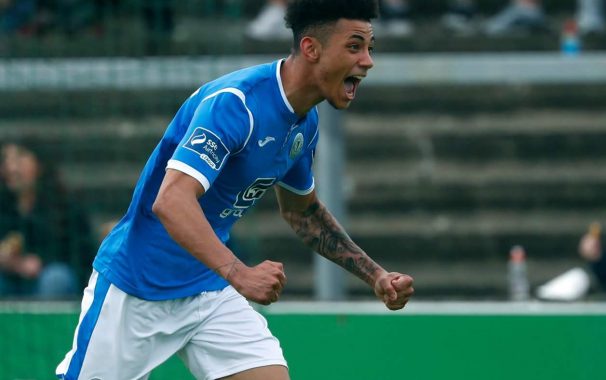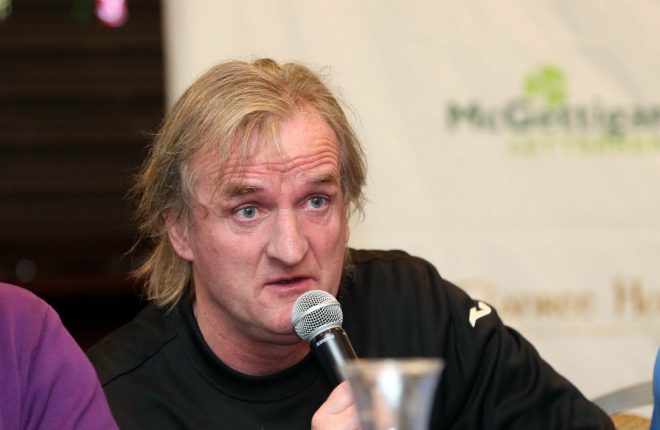 FINN Harps manager Ollie Horgan is wary of Galway United as they make their way to Ballybofey for a...