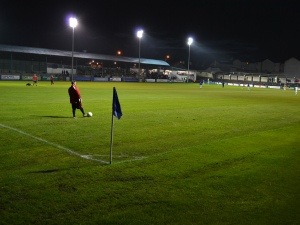 BY CHRIS MCNULTY
PETER Hutton has raised serious questions about the immediate direction that Finn Harps Football Club is headed.
The Harps manager saw his team lose for the twelfth time in the League against Mervue United last night in Ballybofey.
But for their interest in the FAI Cup – which only ended on Monday night – Harps' season would have been over as a contest weeks ago.
Crowds have plummeted to all-time lows at Finn Park with last night's figure struggling to reach the 200 mark.
With a budget of around €2,500 per week, Harps are struggling to make ends meet.
In recent years the club's Board of Directors has been cut to just seven people but one of those – Finance Officer Denise O'Neill – has taken a back seat of late and there is increasing pressure on those behind the scenes.
Hutton believes that those in power should go in search of investment, but the Derry native has voiced a real fear for the immediate existence of Donegal's senior club.
"I think the club is at a crossroads in terms of where it goes in the future: Are we realistic about promotion?" Hutton said after last night's 2-0 defeat.
"If we are, then the club needs huge investment. If that isn't the case and it isn't feasible to have that investment we have to look at the youth. That has to be decided in the very near future.
"At this stage I fear for the club. If they're genuinely serious about promotion they need investment.
"Any club that has got promotion has done so on very substantial budgets in comparison to what we're on. If we're going to be realistic and talk the talk then we have to walk the walk."
With the club owned by a Co-Operative Society of over 500 shareholders, obtaining investment would be a difficult ask, especially given that it wasn't plentiful even in the days when top flight football was a regular in Ballybofey. Harps have also had difficulty in garnering interest in their public meetings in recent years with some gatherings having around 5 per cent of the shareholders in attendance.
Just five years ago, after winning promotion to the Premier Division via the play-offs, the Harps Board of the time passed a budget of €920,000 for then manager Paul Hegarty. The crippling €17,000-per-week budget took its toll and the club has not recovered from relegation in that 2008 season.
Harps are carrying a debt on their balance sheet that is in the region of €650,000, though €229,000 of that in Revenue commitments from the 1998-2001 period has been parked by Revenue, provided that Harps continue to meet their monthly obligations.
Hutton's comments regarding the budget appear a little wide of the mark, with the weekly outlay of First Division leaders Athlone Town in the same ballpark as Harps, though Longford Town's is said to be significantly higher.
Harps are just two points ahead of Cobh Ramblers in the standings. Cobh are second from bottom, but are entirely amateur and Salthill, the basement side, have only minimal outlay.
Wexford Youths, whom Harps visit next weekend, are another side who are amateur – and Hutton says that he wouldn't rule out a similar scenario at Finn Park.
"It's possible if they're not serious about promotion," he said.
"The club itself needs an overhaul.
"The club needs to make big decisions in the next few weeks, irrespective of the players or the personnel here, they need to sit down and have a serious, serious think about the future."
Harps have no players under contract beyond the end of the current season while Hutton's own future is up for renewal.
Hutton is nearing the end of his first full season in sole charge at Finn Park having gone on board with Felix Healy during his time as Director of Football.
Hutton believes that Harps chiefs should "approach the right people, make the right noises and get people who'll be there for the long haul in terms of having a sustained challenge for promotion", but he has acknowledged the difficulty in the present climate and has cautioned against a return to the days when wages were thrown around Navenny Street like confetti at a wedding.
Posted: 5:38 pm September 21, 2013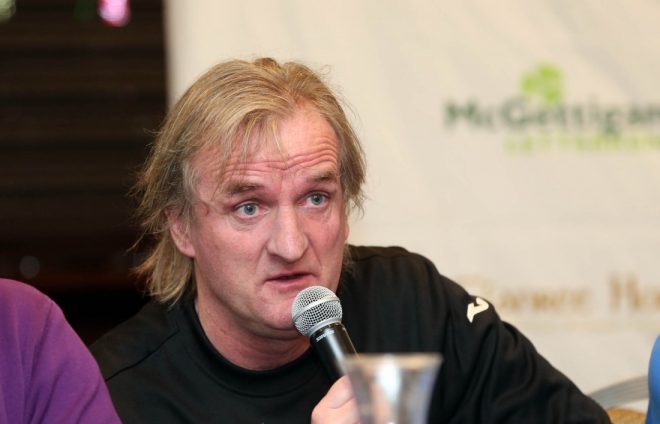 With the summer transfer window opening this Sunday, July 1, the Harps boss is instead content to spend every...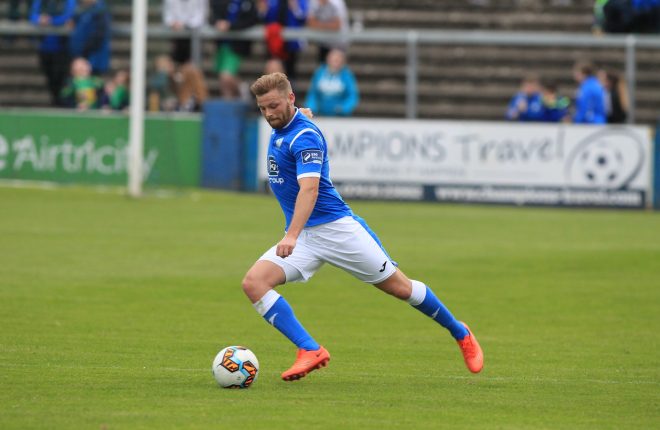 Cobh made the long journey home with the three points.