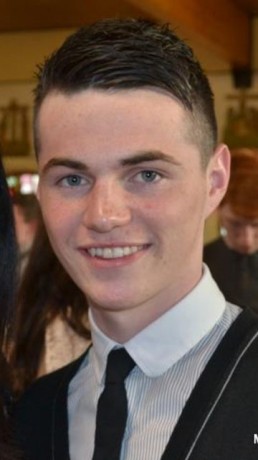 BY C.J.MCGINLEY
THE body of Loughanure teenager Conor Boyle, 18, who died on Saturday morning, September 7 following a serious road traffic accident in the England has been released to the family.
His body is due to be transferred to the family home at Loughanure on this Friday, September 27th leaving Mc Glynns funeral home in Dungloe at 12noon. The house is on the link road from the N56 in Loughanure to Annagry and traffic delays can be expected as the funeral arrives in the village.
The family has asked for privacy at the house from 10.30pm Friday to 10am Saturday, and again Saturday 10.30pm to 10am Sunday, and from 12 noon on Sunday.
Conor, a son of Hugh and Sheila Boyle and the third eldest of six boys, will be laid to rest in Annagry cemetery on Sunday following 1pm Mass in Annagry Church.
Huge crowds are expected at the popular teenagers funeral.
Meanwhile, Sunday's Donegal Intermediate Championship final between Naomh Muire and St Naul's has been called off as a mark of respect to Conor.
Posted: 3:38 pm September 25, 2013