Soccer – Ford FAI Cup Quarter Final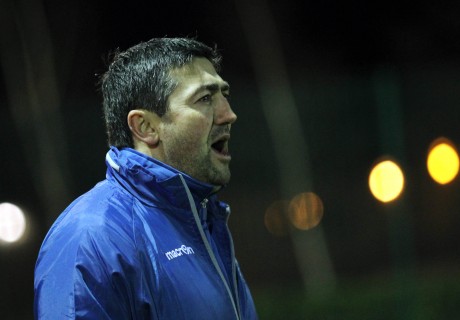 BY LIAM PORTER
The unrest at Drogheda United this week following the announcement that the club would not be renewing manager Mick Cooke's contract next season, could actually be a disadvantage to Finn Harps according to manager Peter Hutton, but he says, he expects his team to give Friday night's game "a real go."
Drogheda, who face Shamrock Rovers in the EA Sports Cup Final on September 21st, issued a brief statement during the week indicating that the club and first team manager Mick Cooke were not of the same mind in regard to the future direction of the club. And, they added, acting in the best long-term interests of the club, the board has decided not to appoint Mick for the 2014 season.
Cooke will be at the helm when Drogheda visit Finn Park this weekend though and Hutton believes there is nothing to suggest that their club announcement will have any negative effect on the visitors.
"In many respects it could actually spur the players on to prove theyr are behind the manager and have a positive impact so it's not necessarily a good thing for us that their announcement came this week," the Harps manager said.
Indeed he is more concerned about getting his own men thinking about the task at hand and while he says everybody has been looking forward to the game, nobody is under any illusions about how difficult it will be.
"Cup shocks happen and we're hoping that once can happen on Friday night, but we know that outside of ourselves nobody gives us any real chance of progressing. But we have been looking forward to this game since the win in Cobh and we will give it a real go."
Since the 4-0 victory in the replay in Cobh Harps have lost two games on the bounce, and while it is hardly the ideal preparation, Hutton is not unduly concerned.
"I guess in some ways some of the players might have had one eye on this game and were trying to look after themselves so they weren't going full throttle perhaps. In that respect I'm glad the game has come around now and it hasn't dragged on longer, but we must remember as well the number of changes made for the last two league games."
In any case, he suggests, league form is irrelevant when it comes to the cup and Hutton says the chance for the players to play a team outside the First Division has given them a lift.
"In some respects this is like a cup final for us, we know we are playing a very good side in Drogheda but it's the cup quarter-final and the players are keen to give it everything to reach the semi-finals."
To do that they will have to dispose of a side who, in many respects, are cup specialists.
"They are in the EA Cup Final in a few weeks, they reached the final of the Setanta Cup and they do fancy themselves as a good cup side. But they are more than that, before their recent defeat against Dundalk they had been on a ten game unbeaten run."
The Harps boss, who watched Drogheda in action against Sligo in their recent league game, said he was impressed not just with the quality they had, but also with the physical strength they have at their disposal.
"They are a big strong side and they are very dangerous at set-plays, but they have a lot of quality in their team and we will have to be at our best if we are to beat them."
However Hutton has concerns about his squad ahead of Friday night's game, not least of which is the possibility that experienced strike Kevin McHugh might not be available.
"Kevin was sick last week and was unable to travel to Longford and it's a case of waiting to see if he will be available now. He is on a course of antibiotics but at this stage he remains very doubtful."
If that wasn't bad enough Damien McNulty continues to struggle with an infection in his foot and James Doherty pulled up in training on Monday night with a quad injury and is also now doubtful.
With Thomas McMonagle and Johnny Bonner still carrying knocks, Hutton has his fair share of selection headaches ahead of the team's biggest game of the year.
"In an ideal scenario you'd love to have everybody to choose from, but you just have to work with what you have and hopefully some of the lads who are doubtful will be available by Friday."
In the meantime the Harps boss is hoping that the good will shown towards the club since the win in Cobh, translates into support for the team on Friday night.
"There has been a huge amount of good will since then, people wishing us the best and saying they hope we get to the semi-final, but we really need that to translate to feet through the gate. I spoke to my father who was lucky enough to win the cup with Harps in 1974 and he talked of the great crowds they had back then and how their passion and support was such a help to the players. We need that kind of support again on Friday night, it's a huge game for the club and hopefully we'll have a huge support there on the night," he concluded.
Posted: 5:00 pm September 12, 2013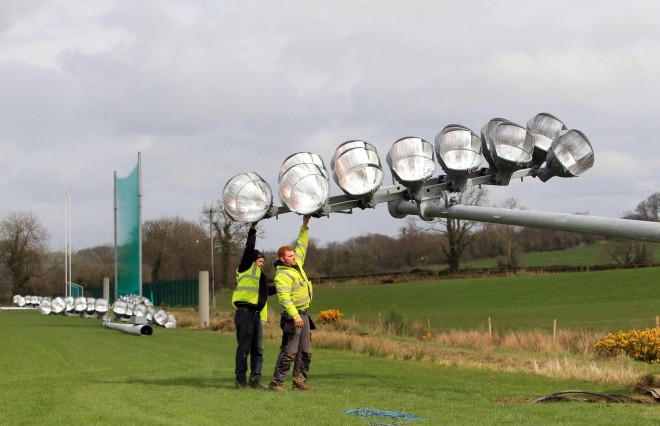 False start for Harps as tonight's game against Drogheda United at United Park is called off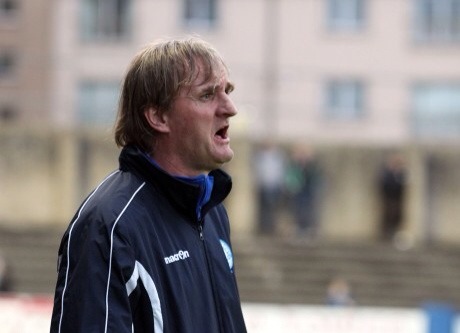 Finn Harps 0-2 Drogheda United FINN Harps produced a lacklustre performance in Ballybofey tonight, as they lost out to...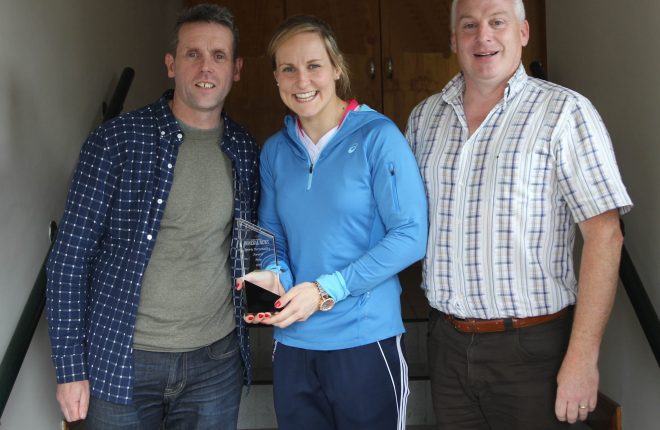 When the Donegal Ladies kicked off their league campaign at the end of January, Karen Guthrie was watching from...