BY LIAM PORTER
SWILLY Rovers boss Jason Gibson says his side will have nothing to fear when they travel to St. Patrick's Park this afternoon to face Drumkeen in the semi-final of the Donegal News League Cup and, he says, his team is relishing the prospect.
"Drumkeen are going great and are still well in the hunt for the league but we have had some great battles with them over the season and while we certainly respect what they are capable of, we won't fear them."
Indeed the Swilly manager suggested that his troops have had their eye on this game for quite a while and would love nothing more than to reach another cup final.
"Our chances of league honours went really in one week in July when we drew with Finn Harps reserves and then lost 4-3 in Drumkeen, but we have had our eye on this game now for a while and we are really looking forward to it."
With Cockhill and Drumkeen still going toe-to-toe in the battle for the league, Gibson suggested that having a competition like this at this stage of the season had certainly helped his players keep their focus on a prize.
"We have already won the Knockalla Cup this year and defeated Drumkeen on the way to doing it and we won the Reserve Cup a few weeks back, but it's good to still have the opportunity of lifting more silverware. In other years this cup would have been finished by now so it's good to have something still to play for when we are out of the running for the league."
He admits however that with Drumkeen and Cockhill so keenly focused on trying to take the league, any team facing them at this stage of the season has a mighty task ahead.
"In some respects Drumkeen and Cockhill have an advantage in that they are really the only ones who have been playing what are really fully competitive games. That probably hasn't been the case when teams out of the running have been playing each other. Still, we have been waiting on this game for a few weeks now and while we respect that they have had a great season, we certainly won't fear them."
The last meeting of the sides saw Swilly lose captain Keith Hegarty to injury and his absence has, said Gibson, been a mighty blow to his team.
"We have a very young squad in many respects so to lose a player like Keith who was the captain and who was driving the team on, really is massive. We have also been missing the experience of Gareth Wade and Columba O'Donnell and we haven't been able to call on last season's top scorer Marty McDaid at all. It is very difficult to ask so many young lads to come in and step up to play at Ulster Senior League standard all at once, but we have had to do it."
Gibson though has nothing but praise for the young players he has called upon and indeed for experienced striker Michael McHugh who, says the Swilly manager, has been a fantastic help on and off the pitch.
"Michael commands such respect, he has been a fantastic help to me and his experience has been invaluable to all the players we have here."
Indeed the Swilly manager suggested that, with the quality he has available in his squad, he had been taken aback that not a single Swilly player made the recently announced Inter-Provincial squad.
"I know that when it comes to choosing a squad it is all down to opinions and I have great time for Trevor and Donal and wish them well with the team, but I have to say I was disappointed that we didn't have a single player represented on there. To my mind I think we would have had at least three players who could have been on the squad."
The quality of the Swilly youngsters certainly is in no doubt with several players poised to make the switch to the Airtricty U19 League.
"There are five U19 teams here in the North West and it is difficult when a young player is offered that opportunity for them to turn it down. We already have players going to Fanad and Derry City and if we don't win on Sunday then we will probably lose more."
Whatever the result, Gibson also suggested he would sit down with the club at the end of the season to discuss his future there.
In the other semi-final the other team in the hunt for league honours, Cockhill Celtic, will face Finn Harps at the Charlie O'Donnell Sports Grounds in Cockhill.
The league leaders have two points to spare now over Drumkeen, but Donal O'Brien will be all too aware that the cushion has come, in some respects, courtesy of his visitors on Sunday who drew 1-1 with Drumkeen on Monday night.
O'Brien said last week that he would warn his players to guard against complacency as they faced into their final league games and he'll know they will need to be on top form on Sunday against a Harps side who will be keen not to blow their chances of silverware.
Posted: 9:00 am September 1, 2013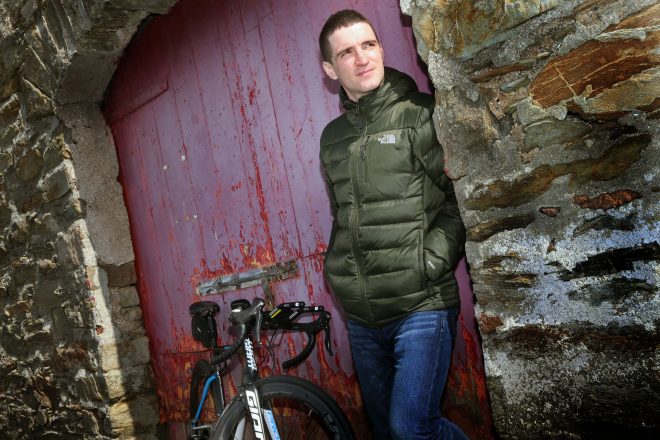 Marty Lynch is lighter, leaner, stronger and smarter. While the prospect of going for three-in-a-row next year is appealing,...
Drumkeen travel to face Cranford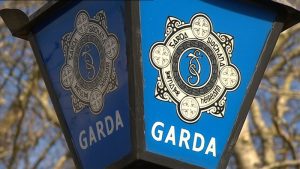 BURGLARS broke into a home in Ramelton in the early hours of Sunday morning using a stolen key. Gardai...