A 50 metre wind turbine that went off the road near Glenties should not have been there, according to Cllr Seamus O'Domhnaill.
The accident happened earlier today and road diversions in place. Locals believe the turbine was being taken to replace one that fell earlier in the year. A crane is onits way to remove the obstacle.
According to the councillor there was no planning permission in place for the erection of the turbine. He said he had been told that full planning permission was required but he believed it was the intention to put up the turbine and seek retention permission.
County Council planning officials were believed to be at the site to observe developments. The earlier fallen turbine is the subject of a special report which has yet to be made public.
Posted: 12:53 pm September 3, 2013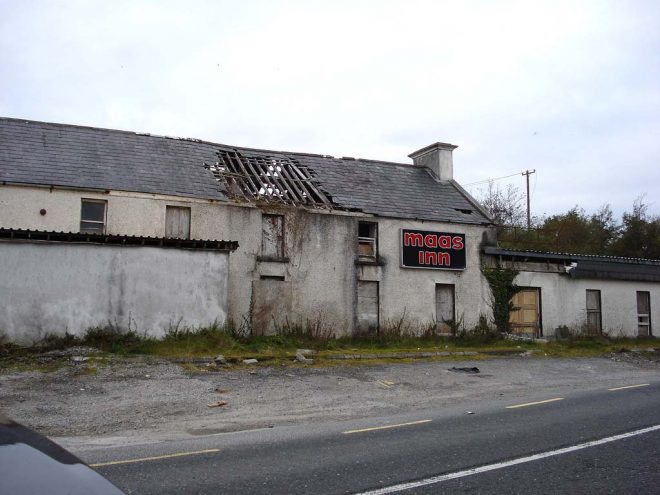 The Maas Inn, on the main Glenties to Dungloe road, was razed to the ground last Saturday morning to...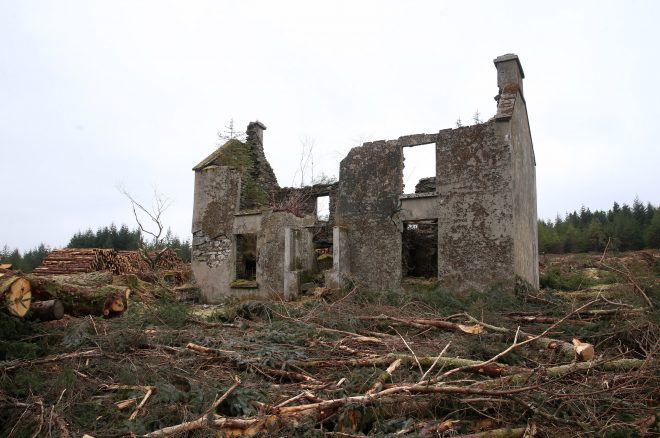 The house, complete with its stone-slate roof, sitting less than forty metres back in from the road dominated the...